Zilliqa Monthly Newsletter - Feb 2023
February was a busy month for Zilliqa.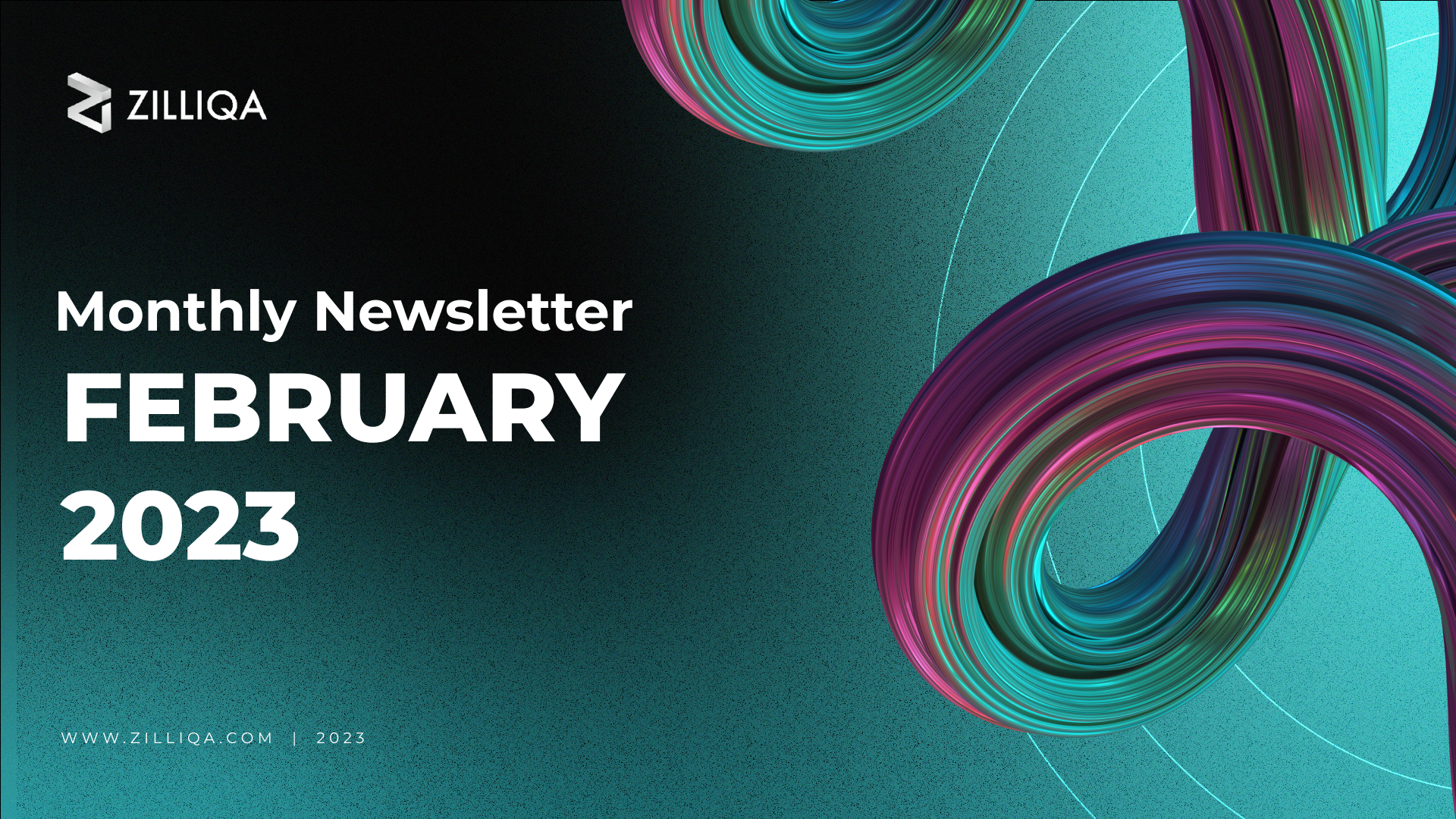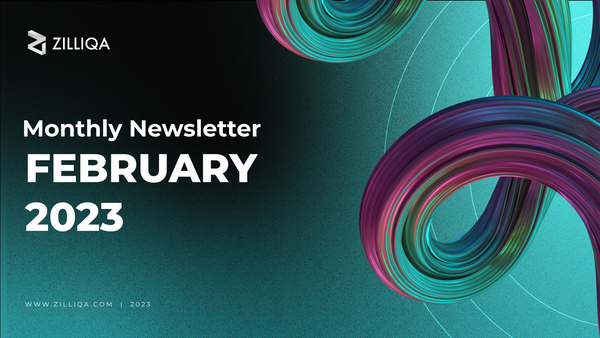 February was a busy month for Zilliqa.
We saw a number of important announcements over the last month, including the spinning out of Zilliqa's gaming division into a standalone company called Roll1ng Thund3rz.
Roll1ng Thund3rz is working hard to bring exciting new Web3 gaming products to market, including WEB3WAR, the FUS1ON Gaming Hub, and an upcoming survival, looter-shooter game. The official release date for version 1.0 of WEB3WAR was also revealed this month.
Other exciting news included the announcement of an agreement between Zilliqa and Brinc to enhance Web3 startup acceleration and the launch of new digital assets by two of Zilliqa's esports partners, RRQ and Ninjas in Pyjamas (NIP).
Take a look at the highlights from February 2023 below.
General
Roll1ng Thund3rz spins off as a standalone company
This month, Zilliqa completed the spin-off of its gaming division into Roll1ng Thund3rz, a standalone gaming company building games, software and hardware on Web3.
Roll1ng Thund3rz is headed up by  Zilliqa's Head of Gaming Technology Valentin Cobelea, who has spearheaded the development of WEB3WAR and the FUS1ON Gaming Hub over the past year.
The new company will continue to work closely with the Zilliqa technical team to ensure blockchain features are seamlessly integrated with their titles and other products.
Read more about the launch of Roll1ng Thund3rz.
Zilliqa's vision for incubating high-performance businesses
The successful spin-off of Roll1ng Thund3rz is a success story for the internal incubation of Web3 business cases at Zilliiqa.
We spoke to Zilliqa co-founder Max Kantelia about how the approach taken with Roll1ng Thund3rz can be used to build out more successful businesses.
Read our full interview with Max Kantelia.
Zilliqa CEO Matt Dyer also weighed in on the launch of Roll1ng Thund3rz, noting the importance of building sustainable Web3 businesses by marrying highly skilled talent with the resources they need to build blockchain-based solutions with real value.
Read our interview with Matt Dyer.
Agreement with Brinc on Web3 startup acceleration

This month saw Zilliqa sign an agreement with leading venture accelerator Bring to enhance startup acceleration in the Web3 space.
As part of this agreement, Zilliqa will host sessions during each of the incubator's cohorts to share industry knowledge and introduce the capabilities of the blockchain to participants.
Read more about Zilliqa's agreement with Brinc.
Technical
Governance quorum lowered to 8%
At the beginning of February, an important vote was passed to lower the quorum required to pass votes on Zilliqa's governance platform.
The new quorum requirement is 8%, which allows decentralised governance to be more effective and efficient.
The official vote can be viewed on the Zilliqa governance portal.
To find out more about this quorum change, read our blog post explaining the proposal to lower the quorum requirement to 8%.
Ecosystem
RRQ launches blockchain-based NFT membership programme
RRQ has officially launched its NFT membership programme in partnership with Zilliqa, allowing fans to purchase digital assets that are secured by the Zilliqa blockchain and offer exclusive access to various fan-focussed features.
There are two membership tiers, King Pass and Royal Card, with the first being freely available to RRQ fans and the latter only available in limited numbers for a set price to fans in Indonesia.
Find out more about RRQ's blockchain-based NFT membership programme.
NIP launches Digital Pyjamas digital collectible
Ninjas in Pyjamas (NIP) also partnered with Zilliqa this month to launch their own digital collectible secured by the ZIlliqa blockchain.
The Digital Pyjama assets are available to purchase from the Rialto curated marketplace and will offer access to an exclusive club of NIP fans as well as discounts on NIP products.
Improving fan engagement with Zilliqa
The launch of digital assets by NIP and RRQ are just the beginning of Zilliqa's plans to enhance fan engagement with Web3 technology and solutions.
Following the launch of these initiatives, we spoke to Tom Fleetham, Zilliqa's Head of Business Development for Gaming and Technology, about our new approach to fan engagement and his plans to build out loyalty and rewards programmes built on Web3 infrastructure.
Read our full interview with Tom Fleetham.
Interview with Torch Wallet co-founder Milan Shoukri
Torch wallet, the smart contract wallet built by IgniteDAO, has continued to see impressive adoption since launch, reaching a milestone of 1,500 smart wallets early in February.
To find out more about the concept behind Torch and IgniteDAO's plans for the rest of the year, we spoke to IgniteDAO co-founder Milan Shoukri.
Read the full interview with Milan Shoukri.
Interview with LunarCrush CEO Joe Vezzani
This month also saw us catch up with LunarCrush CEO Joe Vezzani to find out more about the operations and philosophy behind LunarCrush and their recently-launched LunarCrush Trade functionality.
We also explored the state of the wider blockchain industry and his plans for bringing exciting new features to LunarCrush in 2023.
Check out our interview with Joe Vezzani.
Torch Wallet adoption and token support
This month, Torch wallet added support for $zUSDT $XSGD & $XIDR, allowing users to store, swap and place limit and market orders for these tokens from within the wallet and Zilliqa ecosystem.
XCAD hits new user milestones
February was an important month for XCAD, which reached the significant milestone of 100,000 mobile app users as well as more than 50,000 downloads on Android systems.
The company also published a progress update to inform users of its upcoming plans and ongoing development.
Metaverse-ready avatars for Soulless NFTs
The Soulless Citadel announced this month that new "metaverse-ready" 3D avatars will be released and allocated to every Chapter 1 Soulless NFT holder.
Read this Twitter thread to find out more about the potential applications for these avatars.
A breakdown of Tyron SSI
This month, Tyron SSI's Zekromo gave a breakdown of the Tyron SSI protocol, the innovative digital identity initiative on Zilliqa.
Check out the full breakdown here.
Viewblock improves NFT viewing experience
Viewblock explorer made a major upgrade to its interface this month, allowing NFT holders to view their assets within the explorer and explore the properties of their NFTs.
Making music with Zilliqa
It was a great February for music lovers on Zilliqa, with a number of new music-related NFTs launching on the network.
Andrea Godin and Starkillers have also worked together on a new song titled 'Zilliqa" in celebration of their passion for the blockchain's technology,
AMAs
Max Kantelia and Valentin Cobelea on Roll1ng Thund3rz
Zilliqa co-founder Max Kantelia and Head of Gaming Technology Valentin Cobela hosted an in-depth AMA session this month that explored the future of Web3 gaming on Zilliqa and the journey of Roll1ng Thund3rz from incubation to standalone company.
Watch the full session with Max and Valentin.
Matt Dyer and IgniteDAO on Torch wallet
Following the launch of Torch wallet, Zilliqa CEO Matt Dyer was joined for an AMA session by IgniteDAO co-founders Mark Heus and Milan Shoukri to discuss the smart contract wallet and its unique features.
The trio also spoke about the blockchain industry as a whole and what they are expecting to come forward in the Zilliqa ecosystem this year.
Watch the AMA with Matt Dyer and IgniteDAO.
Matt Dyer on Web3 Berlin Talks
This month, Zilliqa CEO Matt Dyer featured on a Web3 Berlin Talks discussion hosted on Twitter Spaces.
The conversation ranged across a variety of topics related to the broader Web3 industry and the host pointed listeners to check out the upcoming Web3 Berlin conference in June.
Discord AMA with Zilliqa and NIP
After the launch of NIP's Digital Pyjamas collectibles, Zilliqa's Tom Fleetham and NIP's Laura Rojas hosted an AMA session on Discord to field questions about the digital asset.
The AMA explored the current and future opportunities the new Digital Pyjamas unlock for holders.
Kevin Meyer with ChangeHero
Zilliqa Ecosystem Marketing Manager also featured on an AMA with ChangeHero this past month, where the two discussed everything from Web3 gaming and DeFi to the state of the wider crypto ecosystem.
Valentin Cobelea on Buidlbee
Valentin Cobelea, Head of Gaming Technology at Zilliqa, joined Buidlbee for a Twitter Spaces AMA early in February to speak about the state of Web3 gaming and his player-first approach to building games on blockchain.
Check out the highlights from this AMA in our blog post.
Gaming
WEB3WAR launch date revealed
A major highlight from the past month was Roll1ng Thund3rz confirming the launch date for the skill-based multiplayer first-person shooter, WEB3WAR.
Version 1.0 of WEB3WAR will officially be released on March 31, 2023, complete with blockchain-powered features such as cosmetic skin NFTs.
Find out more about the release of WEB3WAR.
WEB3WAR's final beta before release candidates
February saw the last beta version of WEB3WAR released to the public - beta version 0.20. Many new features and improvements were added in the past month, including a progression system, overhauled loadout customisation, new maps, and much more.
Leading up to the official release of WEB3WAR, updates will now be termed release candidate versions until version 1.0 of the game is launched on March 31, 2023.
Check out the latest WEB3WAR release notes.
Interview with Valentin Cobelea on Roll1ng Thund3rz
The biggest news this month was the launch of Roll1ng Thund3rz as a standalone company, which is the next step in scaling the Web3 gaming company and its potential across both the traditional gaming and blockchain spaces.
To find out more about the concept behind Roll1ng Thund3rz and their roadmap for the year ahead, including new games and platform features, we spoke to Valentin Cobelea.