LunarCrush - Making social insights easy with Zilliqa
We sat down with LunarCrush Co-founder and CEO Joe Vezzani to find out more about LunarCrush, his perspective on the Zilliqa ecosystem, and the company's plans for the year ahead.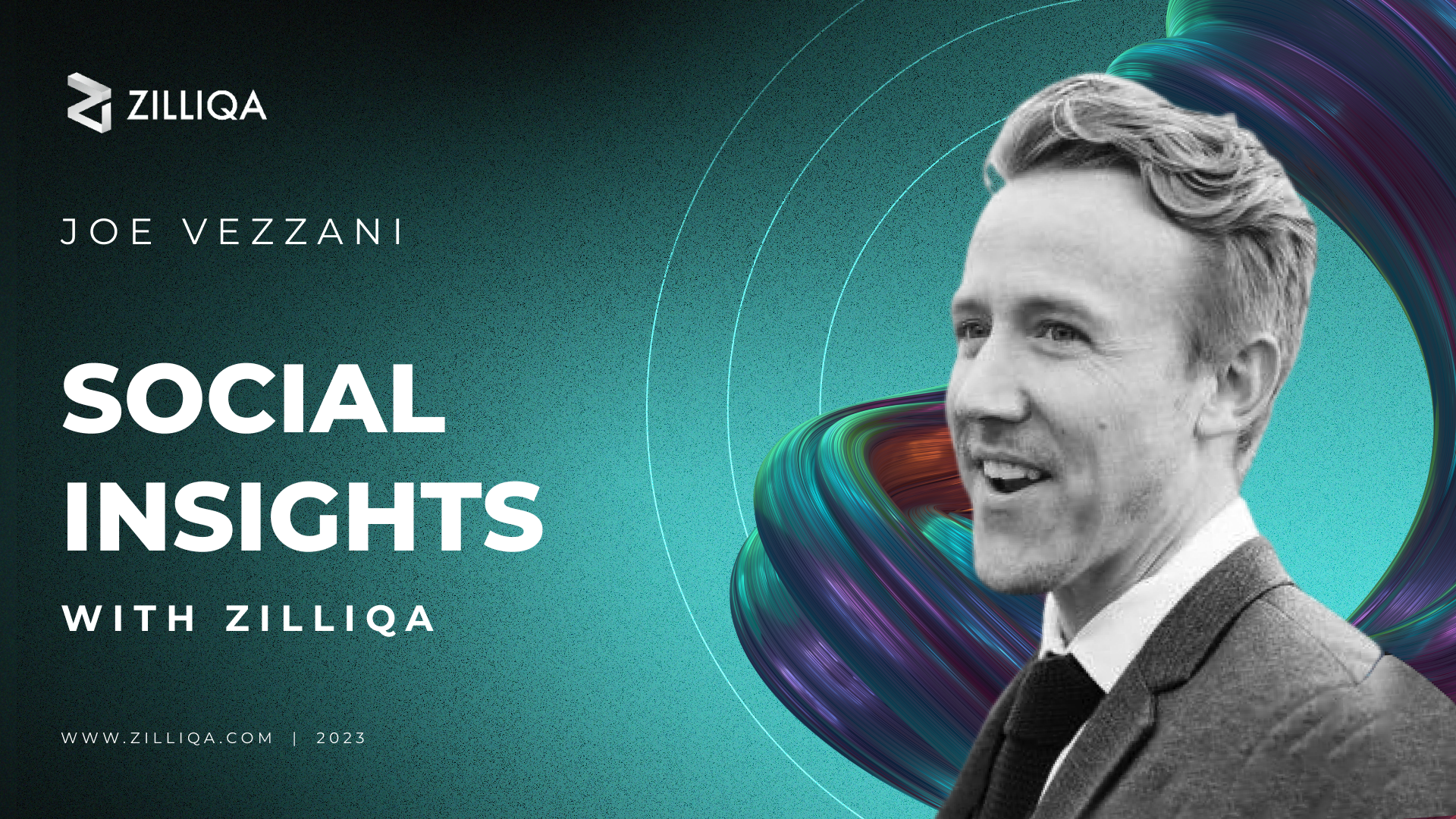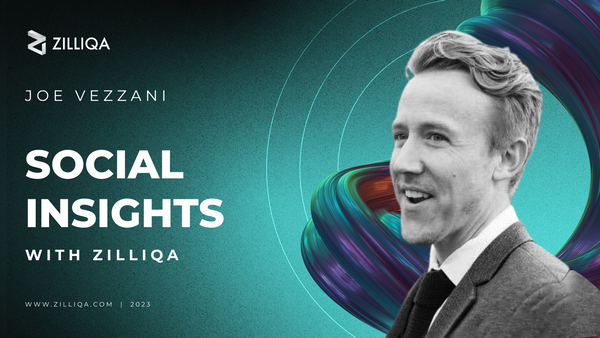 LunarCrush is one of the most popular applications in the Zilliqa ecosystem, offering people a simple way to access real-time insights, social media data, trading, and portfolio tools across the crypto market and participate in a decentralised economy where they can earn tokens through engagement.
The company has continued to grow and offer ever-expanding utility to users over the past few years, recently reaching the impressive milestone of 1 million transactions on its platform.
LunarCrush operates a multi-chain application that supports Zilliqa, Ethereum, Polygon, BNB Chain, and more. Its Lunr token is designed with utility in mind, allowing users to access the platform's social media insights and rewarding them for engagement.
We sat down with LunarCrush Co-founder and CEO Joe Vezzani to find out more about LunarCrush, his perspective on the Zilliqa ecosystem, and the company's plans for the year ahead.
An app to deliver insights and value
The foundational concept of LunarCrush emerged from a shared passion between Joe and the company's other Co-Founder, Jon Farjo. As the number of blockchain projects using social media to court public support skyrocketed, they were concerned about the difficulty users faced in understanding their value.
"We would always be spitballing ideas around financial markets. Jon loved trading baseball cards back in the day and he just loved social, and I was kind of obsessed with Bitcoin once we found it," Joe says.
"It wasn't until 2017, when all of these tokens proliferated out of Ethereum, that we said this is the time. How do you really understand all of these different projects that are launching - are these new business models?"
"Some of these projects don't even have founders, people, or even docs. How are people going to understand value across these digital assets in the future?"
LunarCrush was created to answer this question by allowing people to easily make sense of the social media data and insights surrounding these blockchain projects.
"A big piece of it was trying to create transparency and clean a lot of the data that comes off social media. Nowadays with crypto Twitter, projects won't even look for the website first to make sure the domain name is available - they're looking to make sure they can get the Twitter handle. Social media has a huge influence on the market," Joe says.
"So we said: 'Hey, we can't see all of this data in one place. There's nowhere to go to really understand the communities behind each of these projects. What if we build something that helps people understand and gets a clear idea of what the social presence of all of these things are?' That's really where it started."
As LunarCrush has grown, so has its audience. The company has now expanded into categorising social media data and insights related to the traditional stock market and the NFT space, which Joe expects to be an increasingly important element of the platform.
"We're also categorising social for stocks and NFTs. We think that that's going to be a larger part of the business as we continue to grow as well. And right now, about 5% of the traffic is people looking at stocks. We expect that to continue to grow into the foreseeable future."
A utility token built on Zilliqa
Lunr is the utility token that powers the LunarCrush platform, granting users access to social media insights and rewarding them for interacting with content and data.
"The utility of the Lunr token was born the day it was incepted," Joe says.
"You can earn it by doing activities on the site - by upvoting and downvoting content, marking spam - you can contribute in a variety of ways. If you're holding Lunr, you're getting access and unlocking all the insights and data that we've built here at LunarCrush."
"For us, it's about utility and contributing towards the ethos of this market, the trustlessness of being able to log in with Web3 wallets and not using people's data. We don't have any cookies on LunarCrush. We don't sell people's data. We don't even have people's data," he says.
Lunr is a token built on Zilliqa that has been bridged over to a number of other blockchains which LunarCrush supports to grow the platform's reach and adoption.
"The native token is on Zilliqa. And when Zilliqa launched the ZIL bridge to Ethereum, we bridged over to Ethereum. After that, people could start to connect their MetaMask or Coinbase wallet, hold Lunr within those, and get access to everything that's out there on LunarCrush," Joe says.
"We also bridged over to BNB Chain and Proton, and the latest was Polygon."
When asked why they decided to build on Zilliqa, Joe cites two major factors - the technology and the perspective of the community.
"It was late 2020 and we were researching the different protocols, still figuring things out. Zilliqa's sharding was a huge part of looking at future scalability."
"The Zilliqa team at the time was completely focussed on a permissioned, decentralised future. It was a combination of the technology and the team at a time where people were really excited about and focussed on scalability and interoperability. That resonated really well with the core development team and we said, 'Let's go!'"
EVM and LunarCrush's plans for 2023
The recent introduction of EVM compatibility to the Zilliqa testnet and its upcoming launch on mainnet is an exciting moment for Joe and the LunarCrush team.
"There's a simplicity with EVM. If the other chains that we're on are EVM compatible, you can start to create more viable products that serve a larger subset of people in the Web3 industry," Joe says.
"There's a distribution network on wallets like MetaMask, and for the Zilliqa protocol to work within that is a big deal. That's how a lot of people interact with smart contracts, through Web3 wallets that are EVM compatible."
He adds that EVM compatibility opens up opportunities for wider adoption and a better user experience for multi-chain applications built on the Zilliqa network.
While EVM compatibility is an exciting change coming to the Zilliqa network this year, LunarCrush has some major announcements of its own coming in the next few months.
"A couple of things we'll be launching soon are going to be a true paradigm shift for LunarCrush," Joe says.
"One of the things that people in the industry are going to be extremely excited about is our newly launched insight-based trading tools. Let's say you see an insight for a metric that looks interesting to you, you can instantly make that trade directly on LunarCrush. Our trading tools handle all the bridging and swapping for you. We wanted to make it a seamless experience for people on the site. "
"We also have a 'super surprise' coming soon for people that love all things non-fungible. It's something we've been working on since July of 2021," he adds.
The philosophy at LunarCrush is to keep building, Joe says, and they expect to continue to grow and evolve with the needs of their users and their goal of bringing the utility of blockchain to everyday users.
"We're going to do is put our heads down and keep working. And things will just continue to get better. I would say look at our track record of the last couple of years and how much code we've shipped, how much the product has adapted, and the utility that we've created - that's just going to keep rolling."