Max Kantelia on incubating high-performance businesses within Zilliqa
Zilliqa Co-Founder Max Kantelia explains how the model for successful incubation set by Roll1ng Thund3rz can drive future business cases.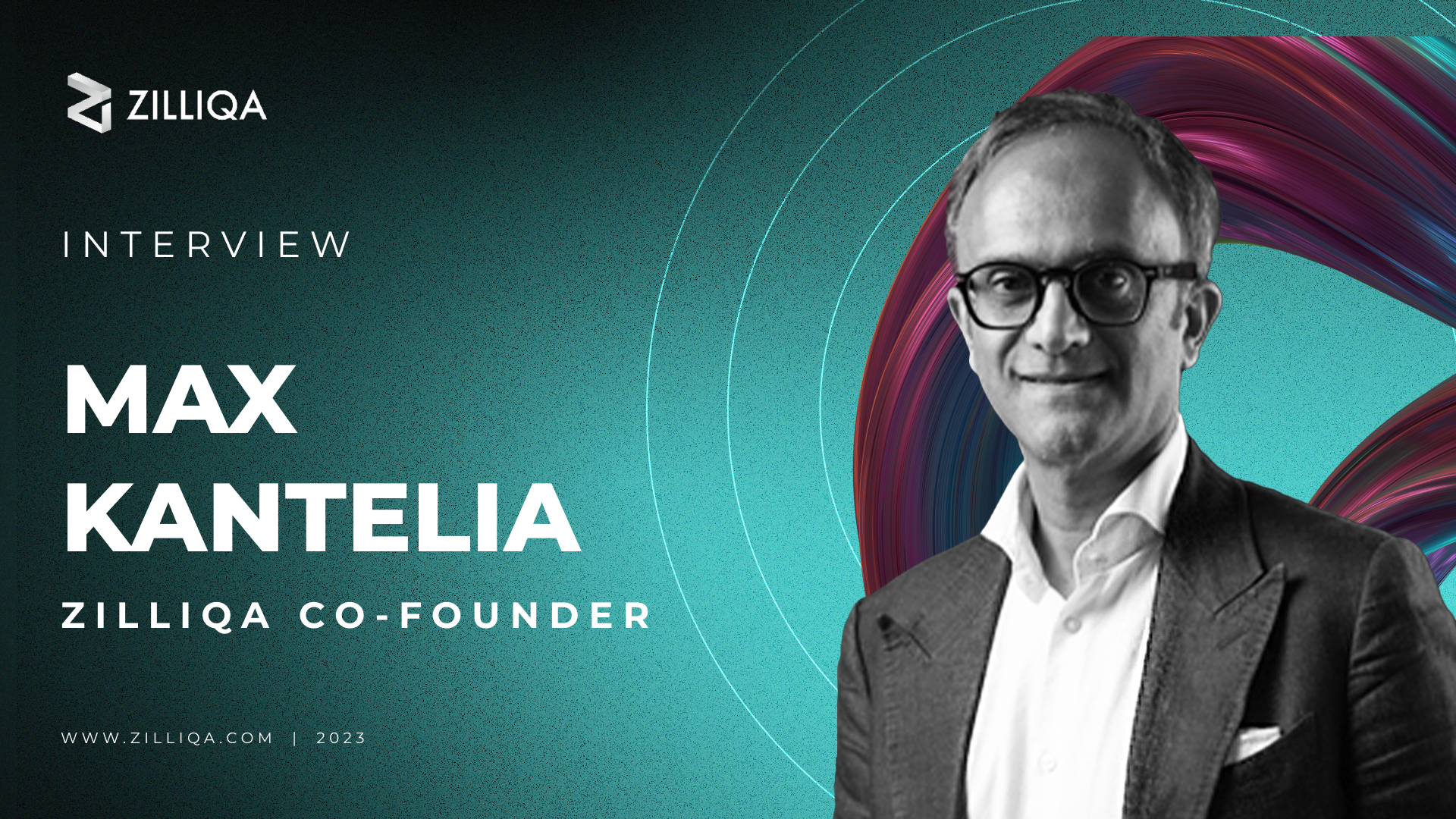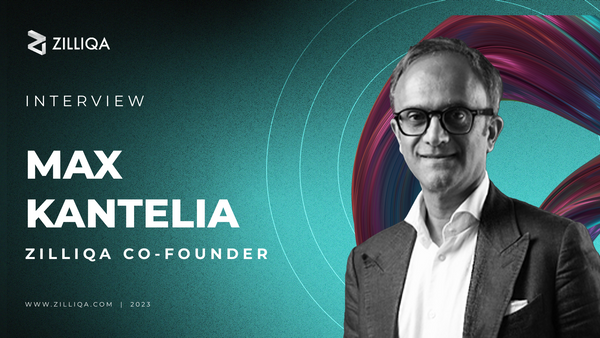 Zilliqa has successfully spun out its gaming division into Roll1ng Thund3rz, a standalone company with a player-first approach to building games, software and hardware on blockchain.
This is the next step in both the growth of the team behind WEB3WAR and the FUS1ON Gaming Hub, as well as in scaling up the gaming ecosystem on the Zilliqa network to accelerate adoption and investment.
The successful incubation of Roll1ng Thund3rz within Zilliqa is just the first example of the company's approach to the development of high-performance businesses helmed by capable and action-oriented leaders with a clear vision.
To find out more about this approach and how the model for successful incubation set by Roll1ng Thund3rz can drive future business cases, we spoke to Zilliqa co-founder Max Kantelia.
Max is a serial entrepreneur and investor with a passion for growing Zilliqa's Web3 ecosystem - playing a pivotal role in backing and building its state-of-the-art metaverse and NFT projects.
A network of companies built on Zilliqa
Max explains that his vision for the Zilliqa blockchain and its ecosystem is to create the infrastructure and network of businesses that will enable enterprises to easily and productively launch their Web3 products to market.
"When we first founded Zilliqa back in 2015, my vision was that I wanted to build the best possible blockchain infrastructure that I could. Even at that point, I felt it would become a really powerful technology from which new businesses would be launched, but that it would take five to seven years before we were going to get to that point," he says.
"That had always been my vision as a founder of Zilliqa."
As Zilliqa's infrastructure matured and began to realise this vision, Max expanded his focus to facilitating the creation of high-performance businesses on the network.
"A couple of years ago, having felt that Zilliqa as an engine had made really big strides in terms of the technology and its capabilities, I decided to switch my attention to finding the best possible people to launch companies that would use Zilliqa as their core blockchain and which I would invest in and advise," Max explains.
"I felt that that was the time where I wanted to help really smart teams of people to launch their own ventures using Zilliqa."
To this end, Max has invested in a number of prominent projects within the Zilliqa ecosystem, including XCAD, TokenTraxx, and Metapolis.
"I've been investing a lot of my capital and time in helping very smart people launch these companies in different verticals."
Looking ahead, what excited him is the prospect of connecting these companies together to provide new and exciting use cases and platforms for enterprises that want to build on a secure and efficient layer-one blockchain.
"At some point, I want to be able to connect those companies and what they do together to provide a product into enterprise that can really help enterprises with their commercial journeys to launch new products using metaverse and Web3 technology," Max says.
Looking at the successful spin-out of Roll1ng Thund3rz and the leadership demonstrated by the new company's co-founder and CTO, Valentin Cobelea, Max highlights how this serves as a successful model for incubating these types of companies.
"When I met Valentin for the very first time, it took all of 10 minutes to recognise that he had a very high pedigree within the gaming industry - but just as important, was that he had a clear vision," he says.
"We got into discussions with Valentin about not just coming into Zilliqa as a recruit, but potentially using Zilliqa to incubate his ideas and then helping him to launch a business that he would run. And that's exactly what we've done."
"I'm really excited because this is the very first example of how we've done that. In certain cases, I see this as being yet another way in which smart entrepreneurs can come in and use Zilliqa's resources, its brand, and its technology to launch their own ideas," Max adds.
Helping action leaders realise their vision
Max explains that there are important traits he looks for in entrepreneurs like Valentin who could potentially look to incubate their ideas within Zilliqa according to the model set by Roll1ng Thund3rz.
"The most important trait I would look for and that I think Zilliqa looks for is what I would call action leadership -  smart entrepreneurs who have a vision and an impressive background, that know - usually very precisely - what they have to do to get things going. Valentin is a superb example of that," he says.
He adds that action leaders supplement these qualities with the ability to quickly make and implement effective decisions while retaining quality and precision.
"In this instance, I would almost say [the spin-out of Roll1ng Thund3rz] has been a template for what I would look for, which is somebody who has all those traits."
"What we should be driven by are people that have first-class track records in their sector, as we have with Valentin, and who already have a knowledge of blockchain and its applications as well as a vision that goes with it," he adds.
The approach Zilliqa has taken with Roll1ng Thund3rz also has many benefits for exposing these businesses to wider audiences and investment.
"We have raised institutional capital for Roll1ng Thund3rz, which is super exciting and a big accolade for all of us. When you get to that point where industry people who understand gaming, for example, come in and make an investment, that's the point at which you actually flick the switch and you launch the company as its own entity. It's as simple as that," Max explains.
"Once you bring what I call intelligent money to your cap table, that just has a magnification effect. Those people in themselves then bring ideas, they bring other investors, they bring channel partners, and you suddenly have a magnification of the initial idea."
Max noted that this is not a model Zilliqa aims to adopt on a large scale but rather one that focuses on specific ventures and ideas spearheaded by the right people. It could also apply across a number of industries where the applications of Web3 would deliver real value.
"We should be cognizant of a few industry sectors that are of interest to us - for example, financial services. But there are others; I like luxury brands and how they could utilise blockchain-based technologies as they enter into Web3 and the metaverse."
Zilliqa's multiplier effect in a difficult market
While there have been recent headwinds in the blockchain industry, Max believes that these difficult conditions breed an opportunity for high-performance businesses and action leaders to build real utility.
"I've been through many different down markets during my time, and I do believe that it's at very difficult times for the market that the smartest entrepreneurs actually stand up tall and build the real businesses with sustainable use cases - that's always been my thesis," he says.
"I've done the same thing in many, many down markets over the last 25 years. So I feel that the time is right for Zilliqa to continue building its technology stack, but at the same time be able to offer the opportunity to very smart entrepreneurs to incubate their businesses within Zilliqa."
Considering the position of Roll1ng Thund3rz, Max points out the impressive size of the global gaming market and how spinning out the company can lead to greater adoption and new partnerships while retaining connection to the Zilliqa team and ecosystem.
"There is a massive marketplace of people who already play games today, and some of the benefits that blockchain gaming gives to the user are going to become more and more apparent as businesses such as Roll1ng Thund3rz grow."
"Roll1ng Thund3rz has access to all of Zilliqa's resources, including continued support at the blockchain level from the tech team. But it also has access to Zilliqa's marketing team, the commercial team, and it has access to people like me and other Zilliqa-based companies, particularly the ones that I've been helping to build," Max says.
"That already includes XCAD, TokenTraxx, and Metapolis. So you have this network effect and access to all of those resources."
Zilliqa and its ecosystem are continuing to grow, and Max believes that as these different projects develop and interconnect there will be even further opportunity to deliver value and products to enterprises.
"I am thrilled with where Zilliqa is. We've got a great team at the commercial, business, and technology levels," Max says.
"I think Zilliqa is now well positioned to help businesses who have huge markets to tackle and already have some understanding of what blockchain, or NFTs, or even the metaverse mean for them."
"There's a multiplier effect here when we start to see the businesses that I've been investing in and that Zilliqa is also a shareholder in beginning to really grow and connect to deliver products to big brands and enterprises," he adds.
"It's lovely to see how that vision I personally have is starting to now become real."