Zilliqa CEO Matt Dyer on the vision for Roll1ng Thund3rz
Zilliqa CEO Matt Dyer breaks down the strategy behind spinning out Roll1ng Thund3rz.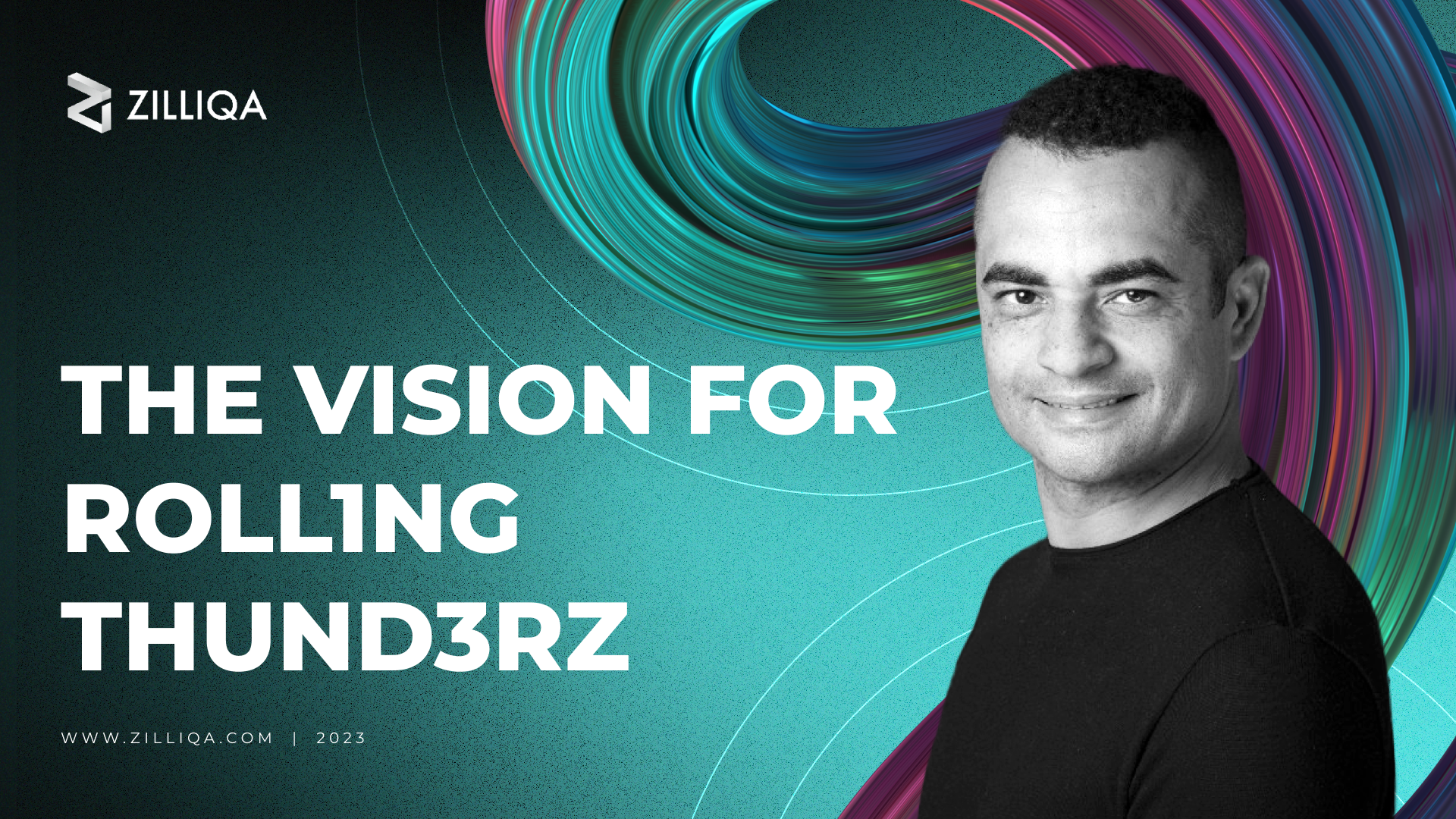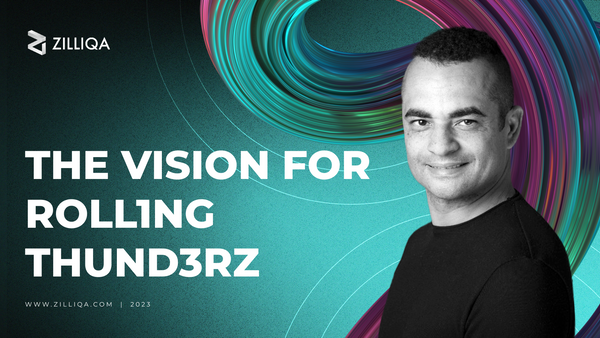 In a significant move towards scaling up the growing gaming ecosystem on the Zilliqa network, Zilliqa recently completed the spin-out of its gaming division into Roll1ng Thund3rz.
Roll1ng Thund3rz has now officially launched as a standalone company that builds games, software, and hardware on the Zilliqa blockchain with a focus on delivering high-quality player experiences.
This is the next step in building out the use cases and value the gaming team has demonstrated with the development of WEB3WAR and the FUS1ON Gaming Hub, which Roll1ng Thund3rz will continue to develop as it works on creating and launching new Web3 games and software based on the same gamer-first philosophy the team has employed since inception.
WEB3WAR, the multiplayer first-person shooter that rewards players for their in-game skill with cosmetic skin NFTs and utility tokens, is scheduled for full public release on March 31, 2023.
The full release will include the implementation of blockchain-related features into the game and FUS1ON Gaming Hub, including the tokenisation of cosmetic skins for in-game weapons and characters.
The launch of WEB3WAR version 1.0 is only the beginning, however; the team at Roll1ng Thund3rz has a vision for creating an open and accessible Web3 gaming ecosystem. Spinning out as a standalone company was the natural next step towards realising this goal.
We spoke to Zilliqa CEO Matt Dyer to find out more about the strategy behind spinning out Roll1ng Thund3rz from Zilliqa's perspective.
Driving growth through sustainable business models
The journey of Zilliqa's gaming division that led to spinning out a standalone Web3 gaming company is a blueprint for incubating and developing sustainable businesses that drive adoption and value in the Zilliqa ecosystem, Matt explains.
Valentin Cobelea, Head of Gaming Technology at Zilliqa, as well as the co-founder and CTO at Roll1ng Thund3rz, brought extensive experience and expertise in game development to Zilliqa's gaming division, where he spearheaded the creation of the gaming team and scaled the division beyond incubation and towards the inception of a fully-fledged Web3 gaming company.
"Since joining Zilliqa, Valentin has built a division that has gone from strength to strength, leveraging his significant experience to establish a foothold in a still-developing but highly competitive landscape," Matt says.
"Once we had incubated this business and proven the business model and use case, the question was how to scale this beyond the scope of Zilliqa as a blockchain company. From our perspective, spinning out Roll1ng Thund3rz as a separate entity to attract investment and widespread adoption was the natural next step."
This approach is one which Matt believes can be applied to other industries and use cases, with Zilliqa incubating valuable projects and providing blockchain integration support. It is an effective blueprint for creating sustainable businesses and growing the adoption of the Zilliqa network.
"We feel that taking a domain expert from a specific vertical, leveraging their insight and understanding and marrying it to the domain expertise that Zilliqa has from a blockchain perspective will allow us to drive effective outcomes," Matt says.
"It's about coming up with a sustainable business model that we feel will scale and allow us to drive awareness, users, and growth onto our blockchain."
Working together for widespread adoption
Now that Roll1ng Thund3rz has spun out as a standalone entity under the Zilliqa umbrella, it will be able to attract investment and adoption from outside of the ecosystem while continuing to benefit from the technical expertise and integration support of Zilliqa's blockchain development team.
The Zilliqa blockchain underpins several of vanguard capabilities of Roll1ng Thund3rz games and platforms, including its Skill2Earn system, wallet infrastructure, and FUS1ON marketplace, and the two companies will continue to work closely to deliver a Web3 gaming experience that's accessible to all players regardless of their knowledge of blockchain.
"This approach to Web3 gaming is centred around ease of access - the games are first and foremost fun to play. Beyond that, we can drive powerful blockchain-based features and a sustainable business model around those high-quality gaming experiences," Matt says.
"With this game-first mindset, we can plug in our blockchain expertise to create something that marries the best of the blockchain with the best of online gaming."
The Zilliqa team will not only continue to provide technical support for blockchain integration but also leverage its esports partnerships to encourage adoption and engagement with Roll1ng Thund3rz products.
"We've leveraged our esports partnership as a distribution angle to bring awareness to the games created by Roll1ng Thund3rz - that was a strategic move for driving and building out this business," Matt explains.
"This is just the first step on the journey for Roll1ng Thund3rz. We look forward to maintaining a close relationship with the team and contributing to their future success."