Press Release: Zilliqa signs agreement with Brinc, offering dApp creation opportunities to ZK Advancer accelerator startups
Brinc and Zilliqa have signed an agreement to enhance startup acceleration in the Web3 space.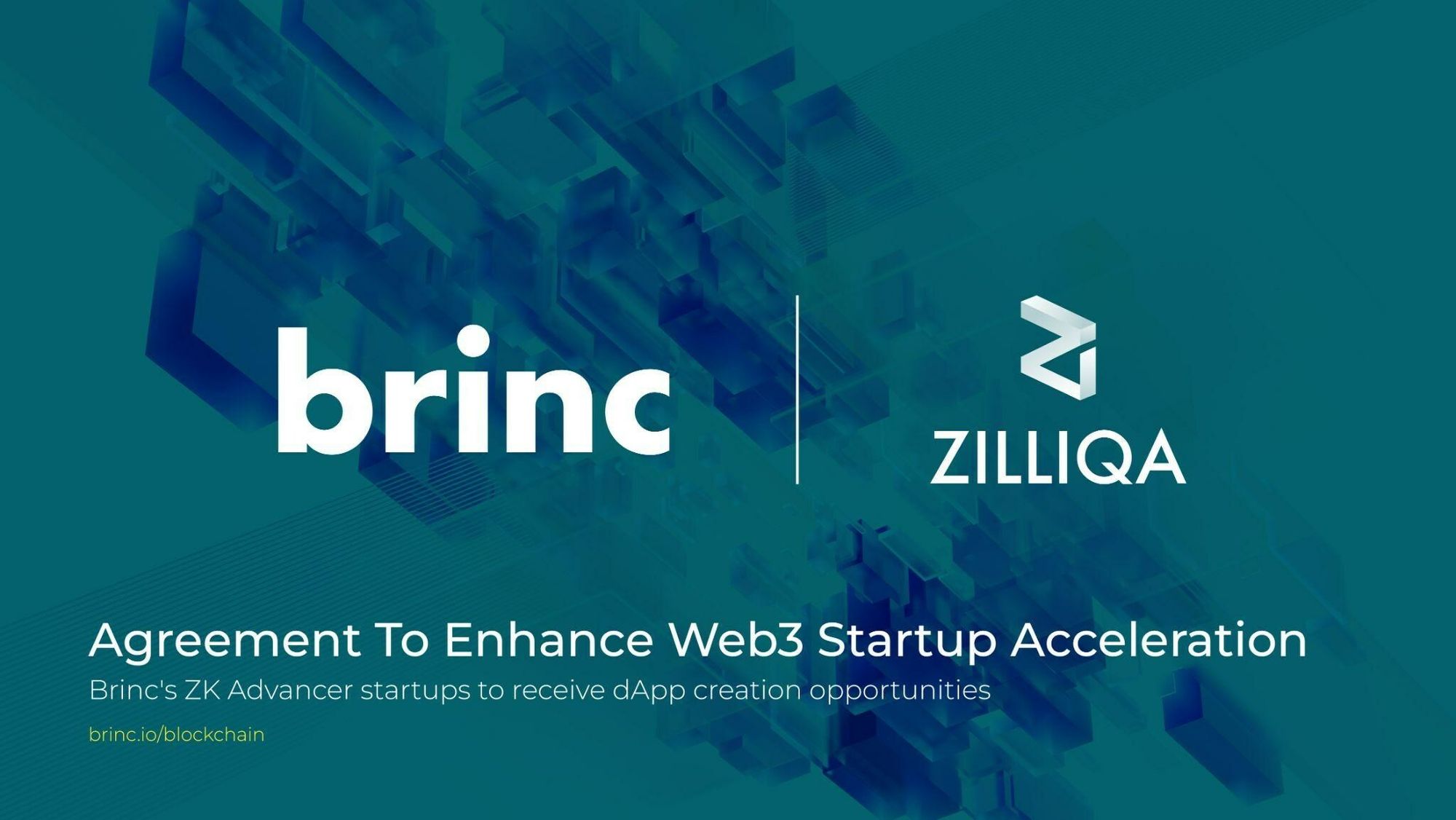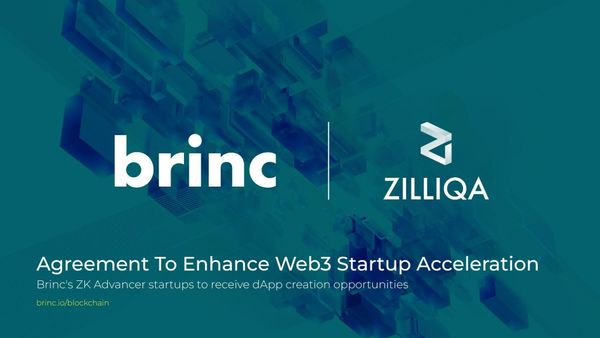 HONG KONG and LONDON, Feb. 7, 2023 - Brinc, a leading global venture accelerator, and Zilliqa, a high-performance, high-security and low-fee layer-1 blockchain protocol, have signed an agreement to enhance startup acceleration in the Web3 space.
The agreement will see Zilliqa host sessions during each cohort to share industry knowledge and to introduce their capabilities and service offerings to Brinc's accelerator participants. Brinc's portfolio companies in Web3, and other Brinc startups seeking to leverage decentralized applications (dApps) and blockchain-based features, will also have direct access to Zilliqa for blockchain strategy and development support, in addition to funding or investment.
Guillermo Ginesta, Managing Director at Brinc, said "Brinc's partnership with Zilliqa will open new doors and potential sources of revenue to participants in our programs for years to come. We are excited to work with Zilliqa as a leading player in the decentralized world as we believe they can take our startups to the next level."
Matt Dyer, CEO of Zilliqa, said "We are delighted to partner with Brinc to support the incoming ZK Advancer cohorts over the coming years. Brinc has built a reputation for thinking big and innovating, all while maintaining an ethos that emphasizes equitability and sustainability - an approach that aligns with our own ambition and value system at Zilliqa. Through this collaboration with Brinc, I am confident that together, we can help develop and support the next wave of vanguard companies set to shape our future."
If you're interested in connecting with Brinc's startups or becoming a program partner, please contact [email protected].
Interested startups can find out more about the ZK Advancer accelerator and fill out the interest form at https://www.brinc.io/accelerators-interest-form/ to be notified when applications for the next cohort open.
About Brinc
Headquartered in Hong Kong, Brinc is a leader in global venture acceleration and has operated over 13 multidisciplinary accelerator programs across seven countries. Brinc accelerates startups focused on blockchain technology, artificial intelligence, connected hardware, robotics, clean energy and food technology, and Internet of Things (IoT), all within a sustainability mandate.
Brinc has a portfolio of 150+ companies with founders from over 38 countries. Brinc also supports corporations with investment services, distributed innovation strategies, sourcing of new startups and technologies, as well as venture-building Web3-enabled businesses. Global corporations (Manulife, Huawei, Schneider Electric, Puma, Batelco, Merck, Omantel, Linrun Group, Zhihui Park), government organizations (Hong Kong Science Park, NEOM, MBRIF, Guangdong Soft-tech Park), tertiary institutions (HK City University, National University of Singapore) and leading venture funds (Artesian, LeverVC, Tamkeen, EDB) have all run programs with Brinc. In 2021, Brinc launched a series of venture funds to invest in high-potential early-stage companies through accelerators and provide LPs with a dedicated innovation platform and access to Series A+ co-investment opportunities.
Learn more about Brinc
About Zilliqa
Zilliqa is a high-performance, high-security and low-fee layer-1 blockchain. Founded in 2017, Zilliqa was developed by a team of global business and industry experts, experienced scientists, leading engineers, financial services specialists, and venture creators. Committed to developing innovative and scalable blockchain solutions with a user-centric approach, Zilliqa is driven by the mission to catalyse and transform digital infrastructures across global communities and industries. Zilliqa's technology has served as the backbone for use cases across the arts, asset securitisation, content creators and the influencer economy, decentralised and open finance, digital advertising, financial services, incentivised marketing, and sports.
Press Contacts
Brinc global contact: [email protected]
Zilliqa contact: [email protected]