Zilliqa Monthly Newsletter — May 2022 Newsletter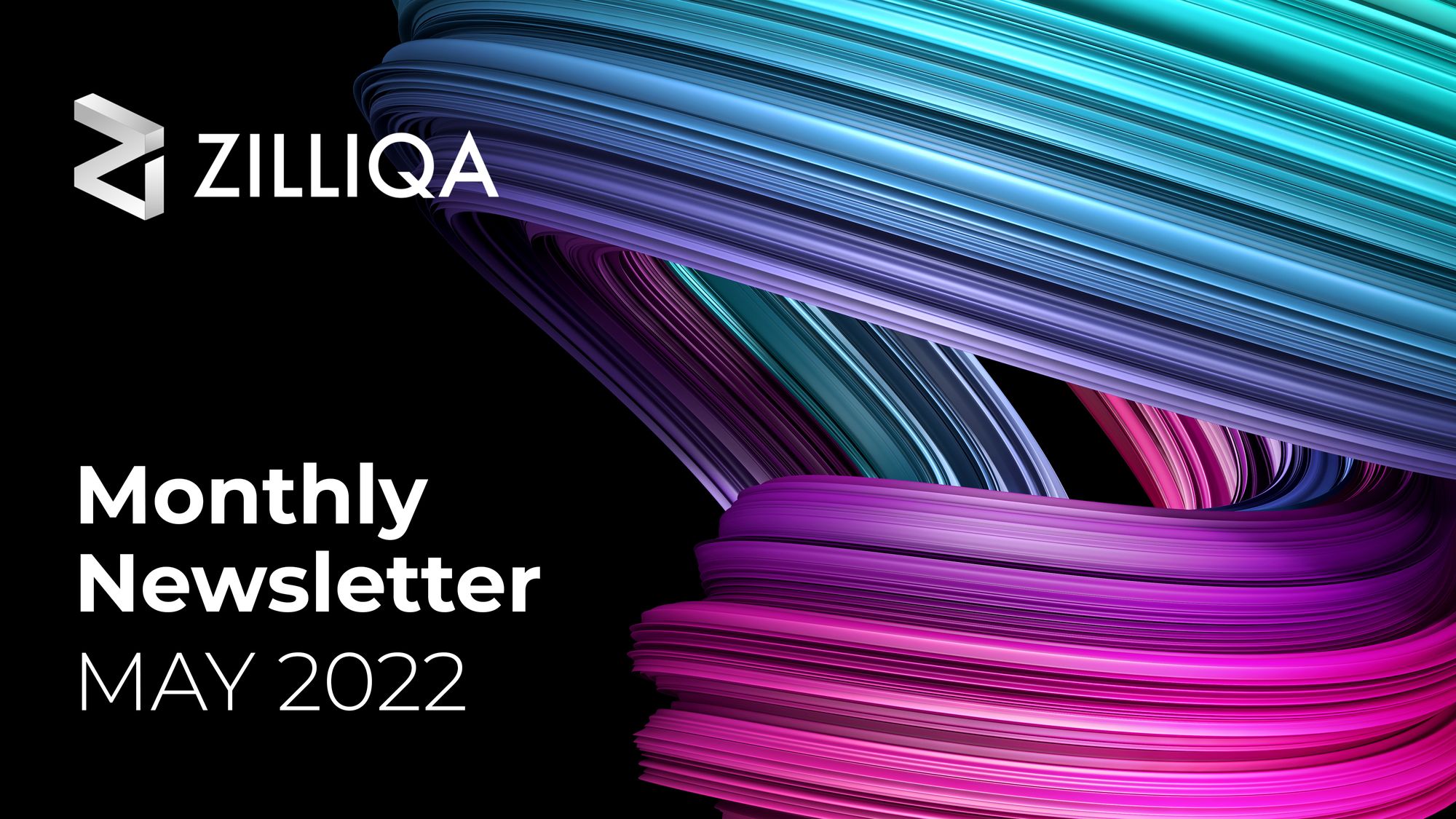 I'll be honest. None of us were really prepared for just how massive May turned out to be with so many events, podcasts, AMAs and announcements.

At the centre of all this activity was the launch of the Web3 Alliance, which will harness the strength of a decentralised community to connect Zilliqa to promising ideas and projects all across the world. Other notable events included our gaming team, whose efforts continues to gain momentum with a series of panels and presentations by Tom Fleetham and Valentin Cobelea.
With steady building taking place across every team at Zilliqa (not to mention the wonderful progress being made by our ecosystem projects) - we look forward to bringing more products and utility for our users.
Let's go deeper into the madhouse that was May!


Zilliqa Unveils The Web3 Alliance
Decentralisation is a pillar in the world of crypto and its power resides within the community. Our believers and supporters are the reason why we're doing what we do and more importantly, they can provide us with a strategic advantage in discovering diverse, visionary, utility-driven projects that the Zilliqa blockchain and community can help with.
The Web3 Alliance was launched with this spirit. By activating an international advisory network of key brokers, Zilliqa can attract and scale the most promising projects with funding, bring top entrepreneurs, developers and innovators together, and give our wider community direct access to these individuals and their broad, collective experience to help translate ideas into reality.
Learn about the Web3 Alliance here and find out how you can become an advisor today!


Gaming Presentations and Panels with Tom and Valentin
Tom Fleetham and Valentin Cobelea have made great strides in cementing themselves as the new face of Zilliqa's gaming push.

BGA New Member Presentation
They kicked things off in May at the Blockchain Gaming Alliance's New Member Presentation where Tom, ZIlliqa's Head of Business Development for Sports and Gaming, unveiled his strategy for establishing Zilliqa as a blockchain-of-choice for gaming. Specifically, he shared his vision for the Zilliqa "meta game", which entails incentivising consistent engagement through metaverse-based gaming.
Our Head of Gaming Technology, Valentin, took the presentation forward by focusing on the technology side of things. He revealed that the SDK for the Unity 3D engine had been completed and that subsequently, he would be building SDKs for the Unreal and Godot engines as well.

Watch their presentation here!

The Future of Gaming on Zilliqa: Panel Event
Hosting Zilliqa's The Future of Gaming panel event, Tom, Valentin, and our Ecosystem Marketing Manager Kevin Meyer gave the ZilFam a first look at an upcoming first-person shooter (FPS) game currently in the works at our studio.
Building an FPS game, the trio explained, was the natural choice for several reasons. Zilliqa is a high-performance, high-throughput blockchain which makes it perfect for the fast-paced nature of FPS gaming.
The genre is also a perennial favourite among esports audiences and tournaments. This is where our partnerships with esports giants Ninjas in Pyjamas, MAD Lions, and RRQ come into play. Their experience will translate into valuable feedback for Zilliqa to refine gameplay mechanics, features and more.
Most importantly — FPS games are well suited to the win-to-earn (W2E) tokenomics that Tom envisions for Zilliqa, where players' earnings scale with the level of their skills.
Catch the teaser and full panel event here!


Zilliqa Launches First Gaming SDK For The Unity 3D Engine
Building games requires the right tools, and the tools themselves have to be developed first. This was the mission for Zilliqa's gaming divison: to build a software development kit (SDK) that enabled the team, individual developers, or gaming studios to build games on the Zilliqa blockchain.
The team has accomplished this mission in spectacular fashion with the launch of Zilliqa's first gaming SDK for the Unity 3D Engine. The SDK provides extensive support, covering older versions of the Unity 3D engine as well as the latest ones.
In the near future, we'll be expanding the team and working to deliver more features, such as support for NFT minting.
The SDK's public GitHub repository can be accessed here!


Zilliqa CEO Dr. Ben Livshits at the Coin Bureau Cryptocurrency Conference
Ben and LunarCrush's Norman Rabinovich shared the stage at the Coin Bureau Cryptocurrency Conference in London, discussing everything from Ben's academic background to why he joined Zilliqa, his views on the importance of community, and what Zilliqa is working towards in the future.
On the latter, Ben highlighted that one of Zilliqa's priorities is to ensure scalable, targeted engagement with the different groups that interact with Zilliqa, whether they are users transacting on the blockchain, DeFi developers, or gaming organisations.  
Touching upon why MaaS opens up exciting commercial opportunities for brands and businesses, Ben shared that Metapolis was open to building custom cities for partners from A-Z.
Catch the full session here, which starts at the 34:55 mark.


The ZILHive Incubator Programme Goes LIVE!
If you've got an idea for a dApp, the ZILHive Incubator Programme is here to help you build it out!
Applications for the ZILHive Incubator Programme are open, with the programme running from 14 Jul to 4 Nov. $5 million in grants has been set aside to support promising individuals, teams and projects in bringing their vision to life on Zilliqa's platform!
You can apply anytime before 12 Jun here!
Want to find out more? Watch the ZILHive AMA here!


Zilliqa dApps Now Listed On DappRadar
We've made it easier to explore and discover dApps built on Zilliqa — as part of our new partnership with DappRadar!
DappRadar is the global app store for dApps where users can track, analyse, and discover dApps, whether it's NFTs, gaming or DeFi. You can think of it as the iStore for dApps.
This partnership is significant in many ways. With 1 million monthly site visitors, DappRadar will bring more eyes to the incredible projects being built and developed on Zilliqa and boost our visibility in a great way. It'll also help Zilliqa to become more data-driven and transparent with real-time dApp data and analytics. This enables us to better understand opportunities and challenges that we can help developers with.
Read more about our DappRadar partnership here, and learn how you can get your dApp listed If you're a dApp developer!

Sandra H on What's On The Block? Podcast & Invezz Interview
Sandra, our metaverse expert, continues to be featured on podcasts and interviews all around the world of web3.

What's On The Block?
Showing up on not just one, but two episodes of the podcast meant Sandra could tackle twice as many questions! She explored the significance of avatars in the first episode, pointing to them as digital identities that any individual can use throughout web3 — which is something envisioned for Metapolis.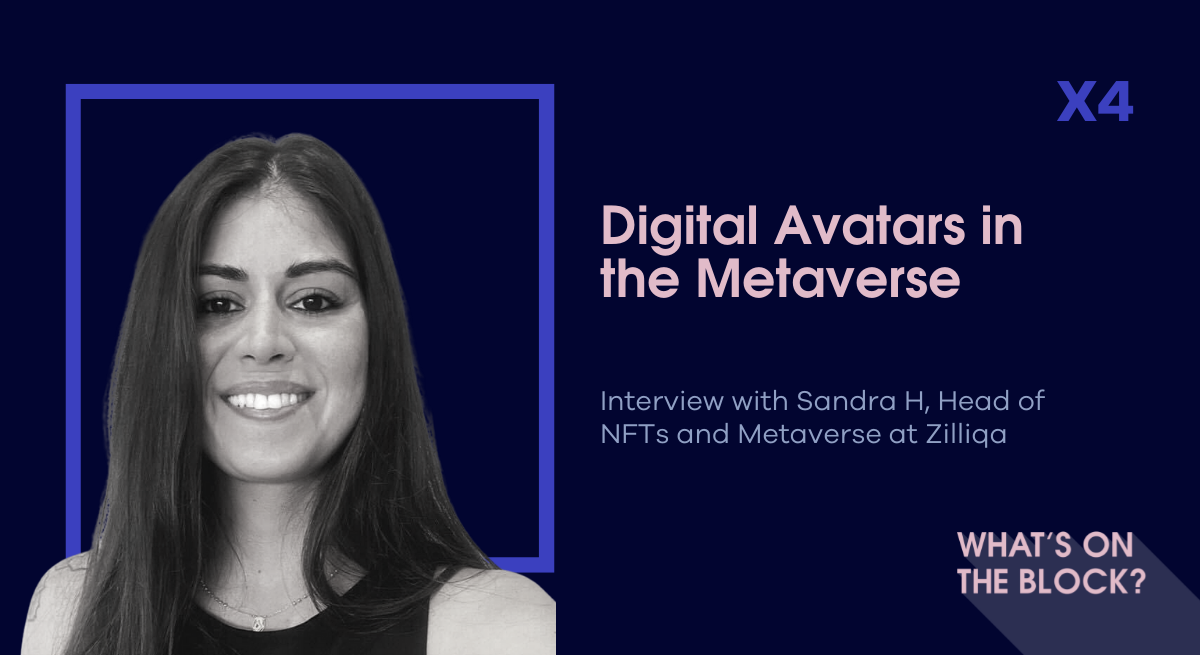 The second episode revolved around how the metaverse had no limits. Using the example of borderless education, Sandra shared that the metaverse could open access to academic resources worldwide, giving people the chance to create their own curriculum. On infrastructural limitations, Sandra added that there were plenty of technologies such as NFCs, beacons, and QR codes already in existence that could be integrated into the metaverse to broaden its accessibility.
Follow the links below to tune in to the podcast episodes!

Episode 1
Spotify: https://spoti.fi/3aAKEjy
Apple: https://apple.co/395rAcF

Episode 2
Spotify: https://spoti.fi/392I7OH
Apple: https://apple.co/3x16JPL

Invezz
With the agenda on the creator economy, Sandra highlights how the partnership between Metapolis and Agora Awards to host a metaverse award show for NFTs empowers artists to take control of their careers in a digital future and make a living. For mainstream adoption to happen, she adds, UX, UI and user journey design will be key to bringing more people and organisations into the world of web3.
You can catch her Invezz interview here!


Sandra's CoinTelegraph Commentary: Metaverse-as-a-Service Will Be The Basis Of The Next internet Era Of Web3
Cointelegraph featured a commentary by Sandra on why Metaverse-as-a-Service (MaaS) will be instrumental for the flourishing of the Web3 economy.
At the heart of it all is the fact that each metaverse has different requirements, and a one-size-fits-all approach to metaverse-building will limit what users can experience and do. With the customisation that MaaS offers, creators can design community engagement strategies that meet their branding, vision, and audiences' preferences.
Read more about it here!


New Joiners
The hiring momentum never stops when you're trying to build an ace team and build amazing things! This month, we welcome both Anton Agafonov and Jack McCutcheon, who join as Head of Product and Business Development Manager for Gaming, respectively!