Anton Agafonov appointed as Zilliqa's Head of Product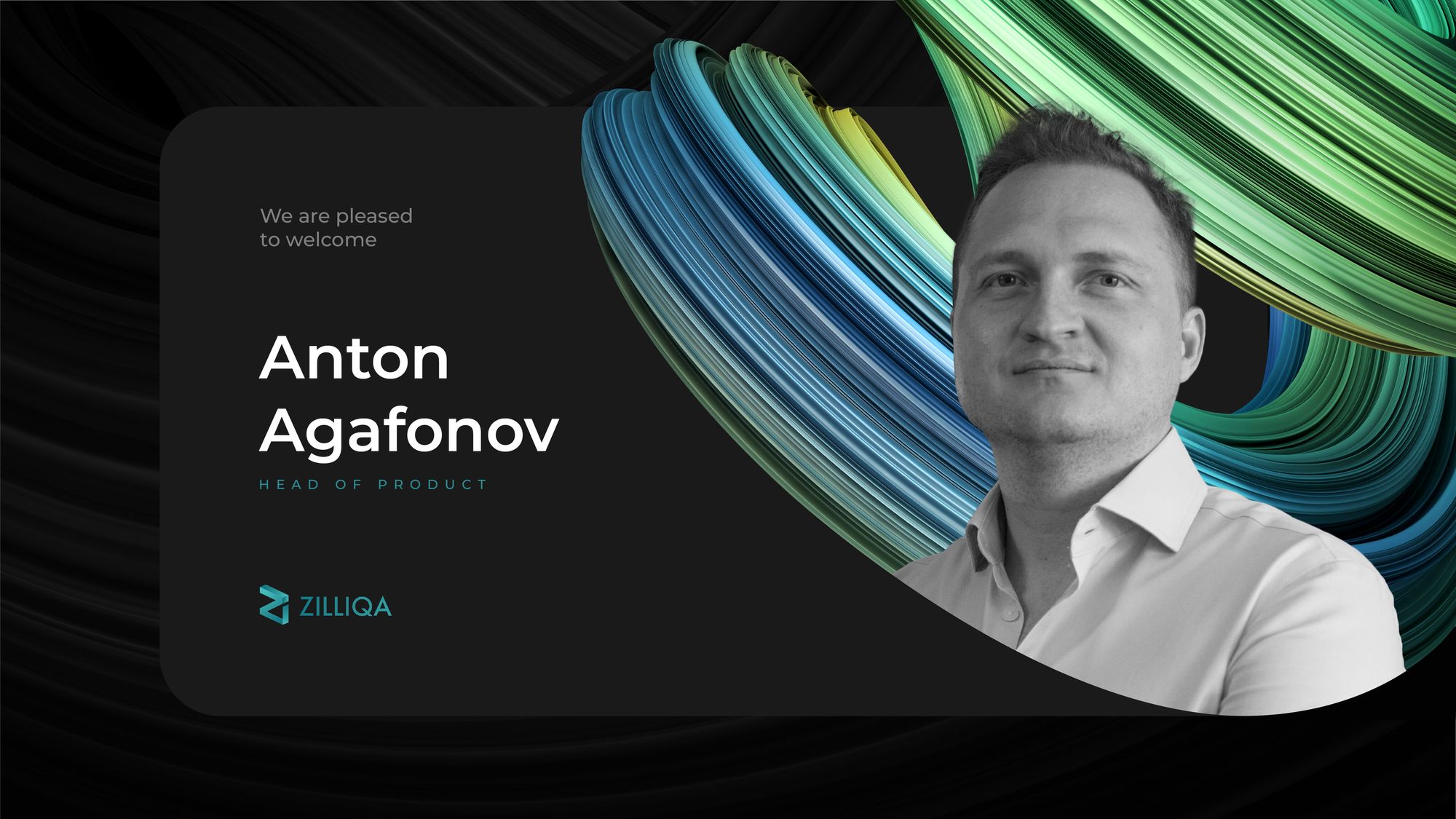 Products of all shapes, sizes, and forms are designed and created with the interests of the end-user in mind. It is an underlying principle that will not change even with the intangible and digital products prevalent within the financial sector and crypto.

Though crypto is a relatively new product class, it has already moulded a new and distinct breed of investor. Understanding the kind of metrics that matter to them and their unique risk appetites are essential to creating digital products that make them tick. Today, Zilliqa is pleased to announce that we have been joined by an individual who thoroughly understands digital product development and the mindset of crypto investors.

Anton Agafonov has been appointed as Head of Product at Zilliqa. Anton will lead Zilliqa's DeFi products development and strategy, and spearhead usability improvement initiatives to implement new features and enable seamless functionality.

Anton has always had a passion to define, build and launch digital products. Prior to joining Zilliqa, he had co-founded several crypto startups, and was the head of crypto at Exante. He also delivered digital product solutions for FinTech companies at the prestigious Boston Consulting Group. Being an ardent advocate of the values of a decentralised economy and equipped with his extensive expertise in the TradFi and crypto space, Anton is the perfect person to lead our DeFi products development and strategy.

Throughout his career, Anton has always joined teams and contributed to projects which shared his beliefs and values. This led Anton to Zilliqa, where his passion to grow professionally, improve creative problem-solving skills, and critical thinking will truly help us to make a difference.