Zilliqa Unity SDK v3.1 Released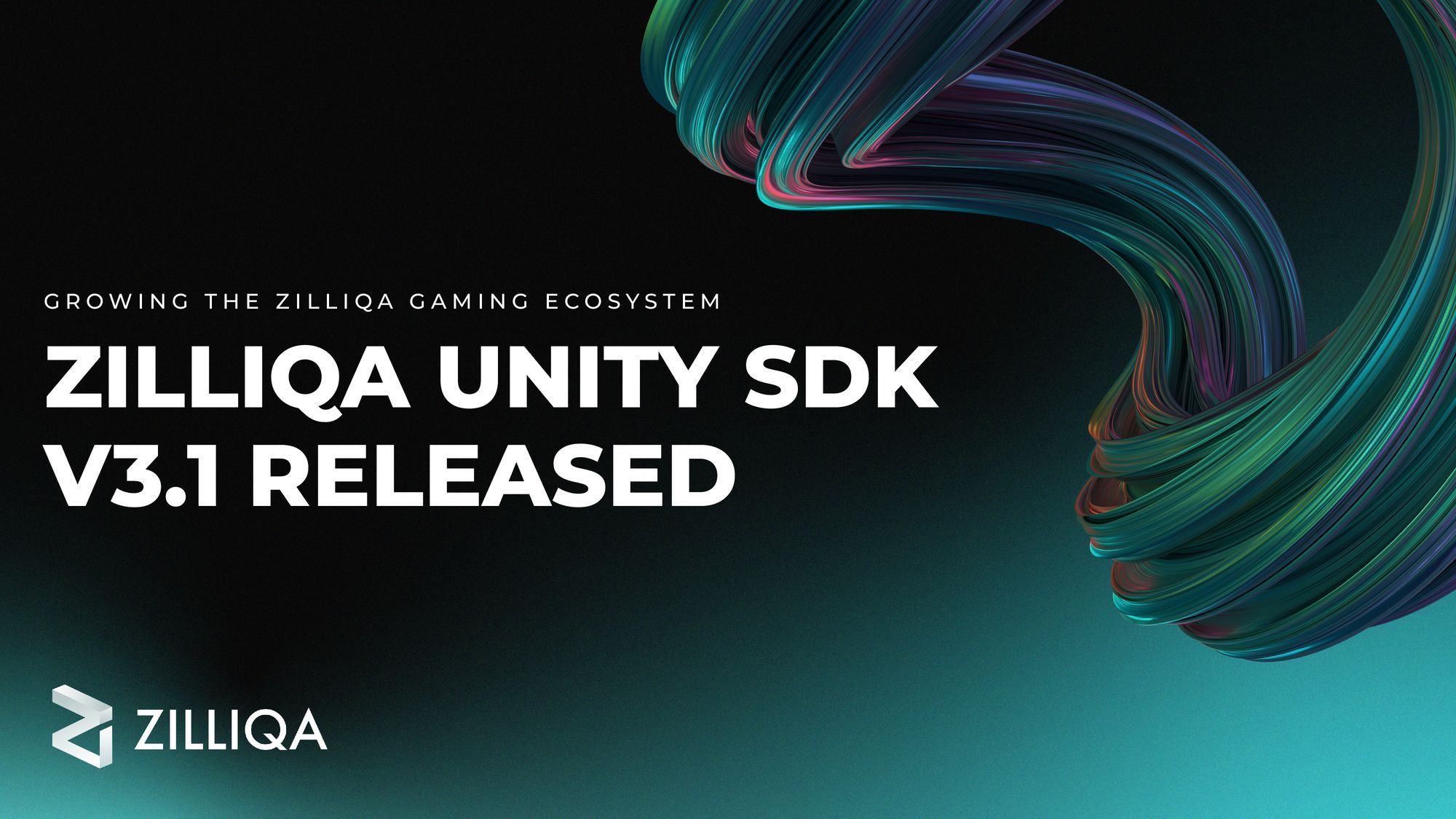 Features comprehensive documentation & extensive benchmarking, facilitating game developers to build on Zilliqa
When we said that you can expect to see additional features added to our SDK in our previous announcement less than 2 weeks ago, we meant it! Thanks to the rapid building taking place behind-the-scenes - we've just released the Unity SDK v `3.1`!

You can download it from here.

In this latest round of upgrades, Zilliqa has introduced a comprehensive and extremely well structured documentation that makes it easy for any indie game developer or gaming studio to refer to as they build games on the Zilliqa blockchain.

The latest upgrades include an extensive and strong benchmarking tool. Developers running this tool can get a breakdown of the entire API library and its functionalities that the SDK enables for their project. This helps developers confidently evaluate the performance of a given blockchain API.

This brings us closer and closer to achieving our vision of an integrated, innovative Web3 gaming ecosystem that delivers a fresh, value-driven experience to game developers everywhere.