Zilliqa Unity SDK v3.0 Released: Zilliqa Gaming Development Team To Deliver New SDK Features And Functionality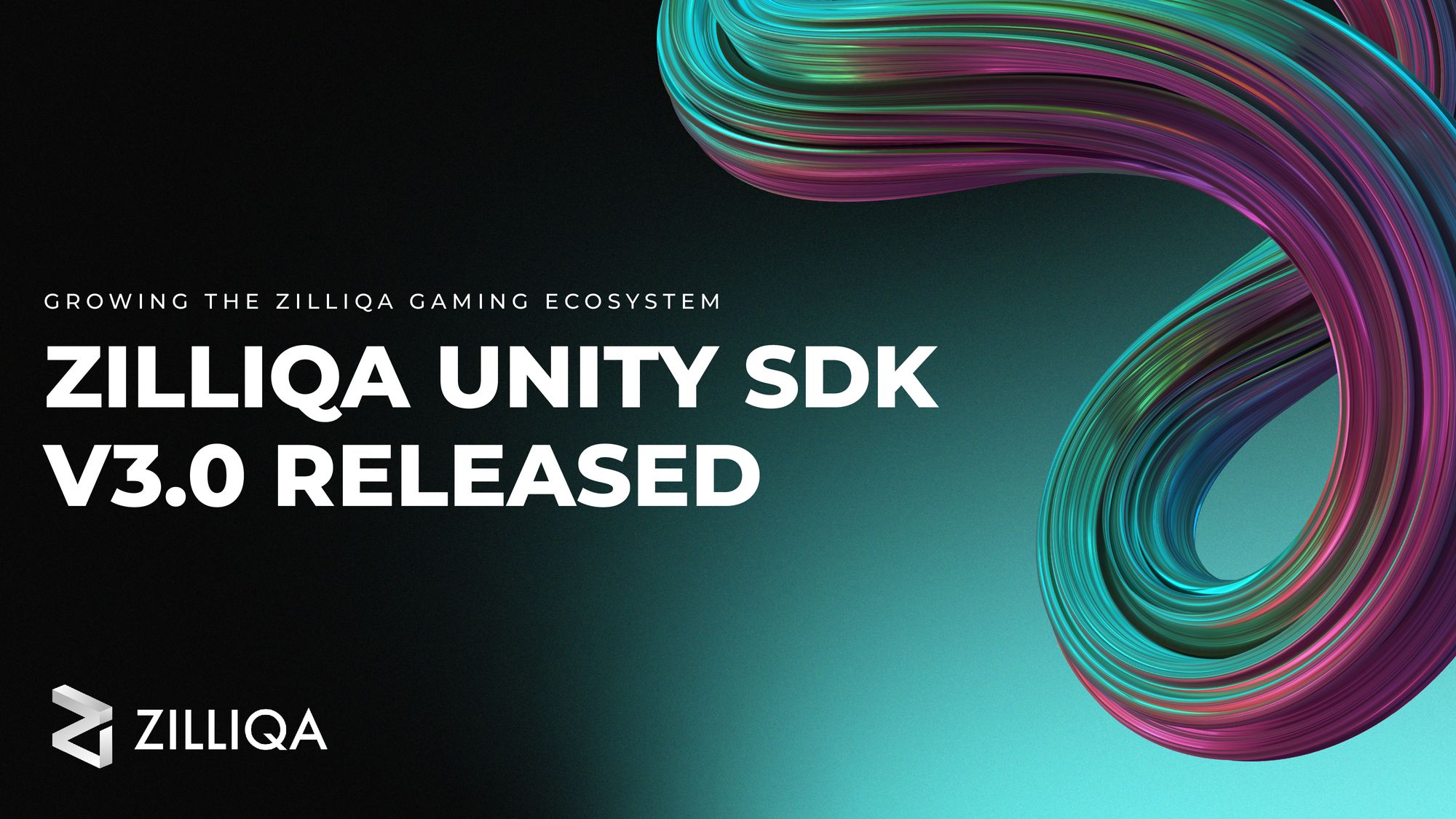 Another month, another solid upgrade from our gaming division!

The Zilliqa gaming development team has recently released a major new version for the blockchain Unity SDK! You can access it here.

The Zilliqa Unity SDK v3.0 includes several new and important features, enabling:

Wallet creation on the Zilliqa blockchain
Login through the wallet
In-game transactions on the wallet
NFT listing on the wallet
NFT buying/selling orders, including canceling orders

These new features lay a robust foundation for the creation of our gaming hub that will allow players to play, connect and trade game-related items. It's an important step in advancing the boundaries of the game experience on Zilliqa, as we strive to give players the opportunity to enjoy, engage with other players, and earn through an extensive and interconnected gaming ecosystem.

With the Zilliqa Unity SDK v3.0, any gaming studio or indie developer looking into gaming opportunities on our blockchain and Unity, can now do more and explore new and innovative approaches to game design and development.

The momentum is strong and we're not stopping. Expect to see additional features and improvements to the SDK in the coming weeks, as we push ahead with our core gaming strategy.
*****************************************************************************