Zilliqa Monthly Newsletter — Nov 2022
New developments and achievements defined Zilliqa's November.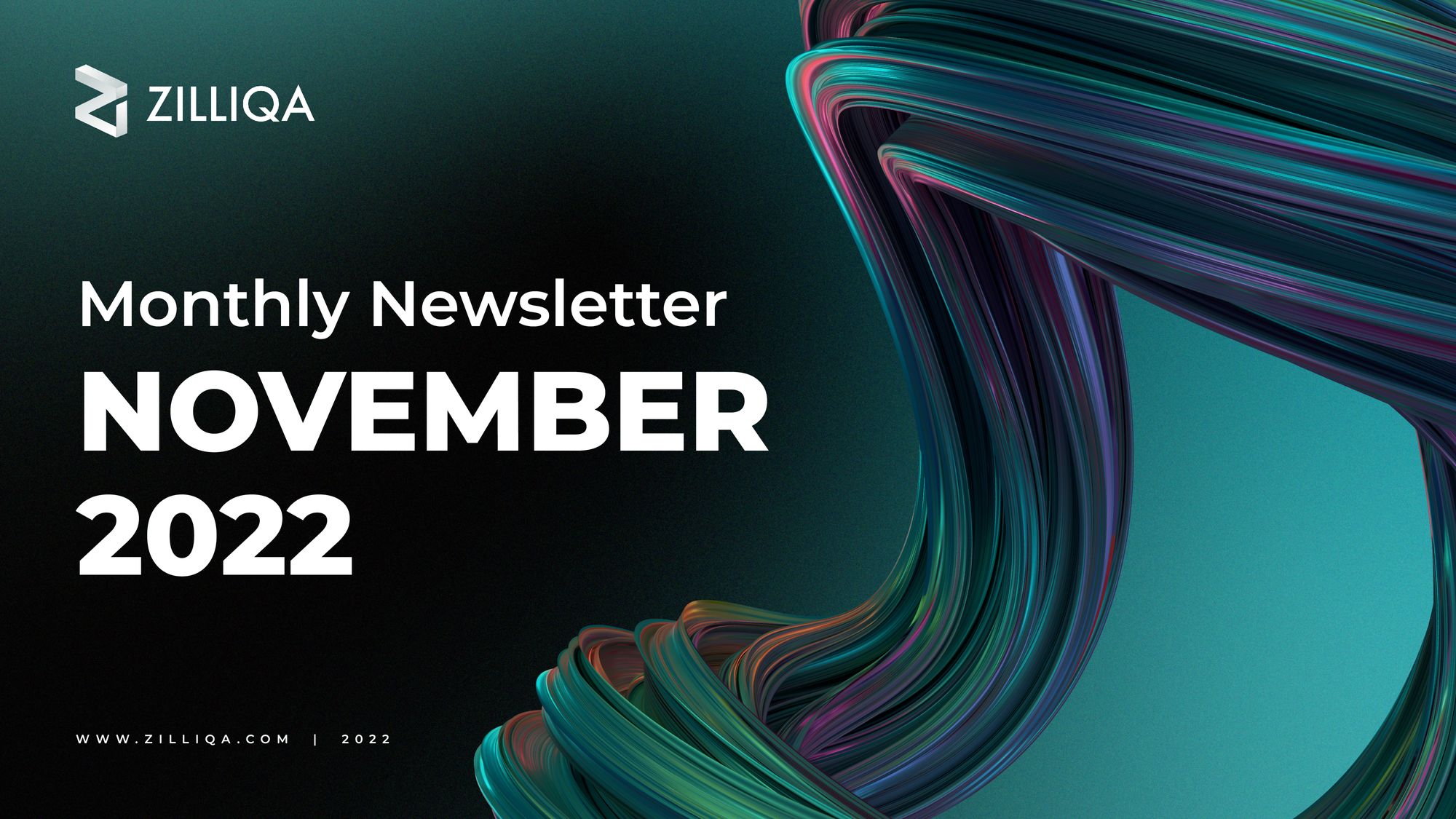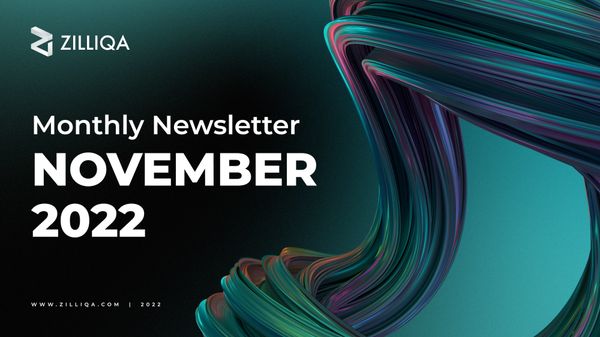 New developments and achievements defined Zilliqa's November.
XCAD Network took centre stage with a series of announcements — from its listing on Bitfinex, to the issuance of fan tokens to content creators with more than 40 million subscribers combined, and the introduction of Play NFTs to attract new audiences.
Meanwhile, Zeeves, the Telegram-based Zilliqa wallet, is closing in on its NeoBank launch, while The Soulless Citadel gave the community a sneak peek at gameplay of its first game, War for Zillarnia.
We also sat down with our new Chairman Of The Board Mark Helmsley to discuss his business and technical vision for Zilliqa. Over at WEB3WAR, we blasted past the 2,500 accounts mark!
Check out our highlights from November.
Ecosystem
Take a look at what's been going on within Zilliqa's vibrant ecosystem.
XCAD Listed on Bitfinex
XCAD Network is now listed on the tier-one exchange BitFinex! This is a massive step forwards for content creators who now have additional ways to monetise their work and reach a wider audience.
XCAD Network Announces Issuance of Fan Tokens

In a massive series of announcements, XCAD Network shared that a slew of YouTubers would be introducing fan tokens on XCAD soon, with names such as AM3NIC, Black Flag Army, and Rakib Hossain with almost 25 million subscribers between them alone.
This will ensure that plenty of people discover what XCAD Network does, the potential it has for content creators, and the value it offers to fans.
XCAD Network Previews New Plug-In: Play NFTs
To give fans deeper layers of engagement with their favourite content creators, XCAD Network is introducing PLAY, a high-yield game with its own tokens and NFTs. Qualities such as Reputation and Speed will determine how much earning power these NFTs have as users watch videos.
The move aims to attract and appeal to a different audience and more users, while also driving in users faster than just relying on fan tokens.
Find out more about PLAY in this blog post, and take a look at its user flow!
XCAD Network Shares First Look at Updated Roadmap, New Website, & Mobile App
Lots of development progress is being made by the XCAD Network team as they shared a first look at their updated roadmap, new website, and mobile app.

XCAD Network Announces New CLO (Creator Liquidity Offering)
Details of the newest Creator Liquidity Offering (CLO) from XCAD Network were recently announced. The CLO for Colombian YouTuber Lulu99 will take place on Monday the 5th of December at 3pm UTC, and end on Monday the 12th of December 3pm UTC.
Learn more about Lulu99's CLO and what CLOs are!
Tyron Developing New NFT Domain Name For gZIL

The Tyron team are working towards bringing utility to gZIL by developing the .gzil NFT domain name. All .zil domain owners can migrate to a .gzil domain and mint a free gZIL NFT!
Ignite Dao's Torch Wallet Undergoing Final Audit
Ignite DAO's Torch Wallet is undergoing its final audit. The team will then launch it in app stores for public use!

Zeeves Closing in on NeoBank Launch
Zeeves, the Telegram-based wallet for Zilliqa, is closing in on its NeoBank launch! Follow their Telegram for updates on the project.
Beanterra Announced Strategic Partnership With Ethlas
Beanterra announced that they had entered a strategic partnership with Ethlas, a Singapore-based GameFi blockchain startup looking to bring Web3 gaming to the masses.
As part of this partnership, Beanterra NFTs will be distributed to Ethlas customers through a raffle.
Learn more about this partnership here!
Carbon Labs Provides Update on Alchemy
Carbon Labs updated the community on their work and progress with crypto wallet and dApp explorer Alchemy, which includes optimising the swap and liquidity of CarbSwap and adding EVM support.
DeMons to Introduce Turtle DAO - First Community Governance & Investment DAO from Demons
The DeMons team will soon launch Turtle DAO, its community governance and investment DAO with token-gated communications. More to come from DeMons soon!
Soulless Citadel to Launch First Game (Private Beta) Soon
Soulless Citadel gave a glimpse of its first game - War for Zillarnia on Twitter. The game will soon move into private beta for a lucky few!
StraitsX Published XSGD Attestation Report for October 2022
Our partner StraitsX released their XSGD Attestation Report for the month of October, which outlines all Singapore Dollar denominated reserve assets backing the XSGD tokens. Read the report here.
Technical
Announcement Of Scilla Optimisation Challenge Winners
The Scilla Optimisation Challenge concluded with Max Turkin, Xalkan Duarte, and Apurba Pokharel emerging as the winners! Congratulations! 🎉
A big thank you to all who participated and we'll be back with more challenges in the future!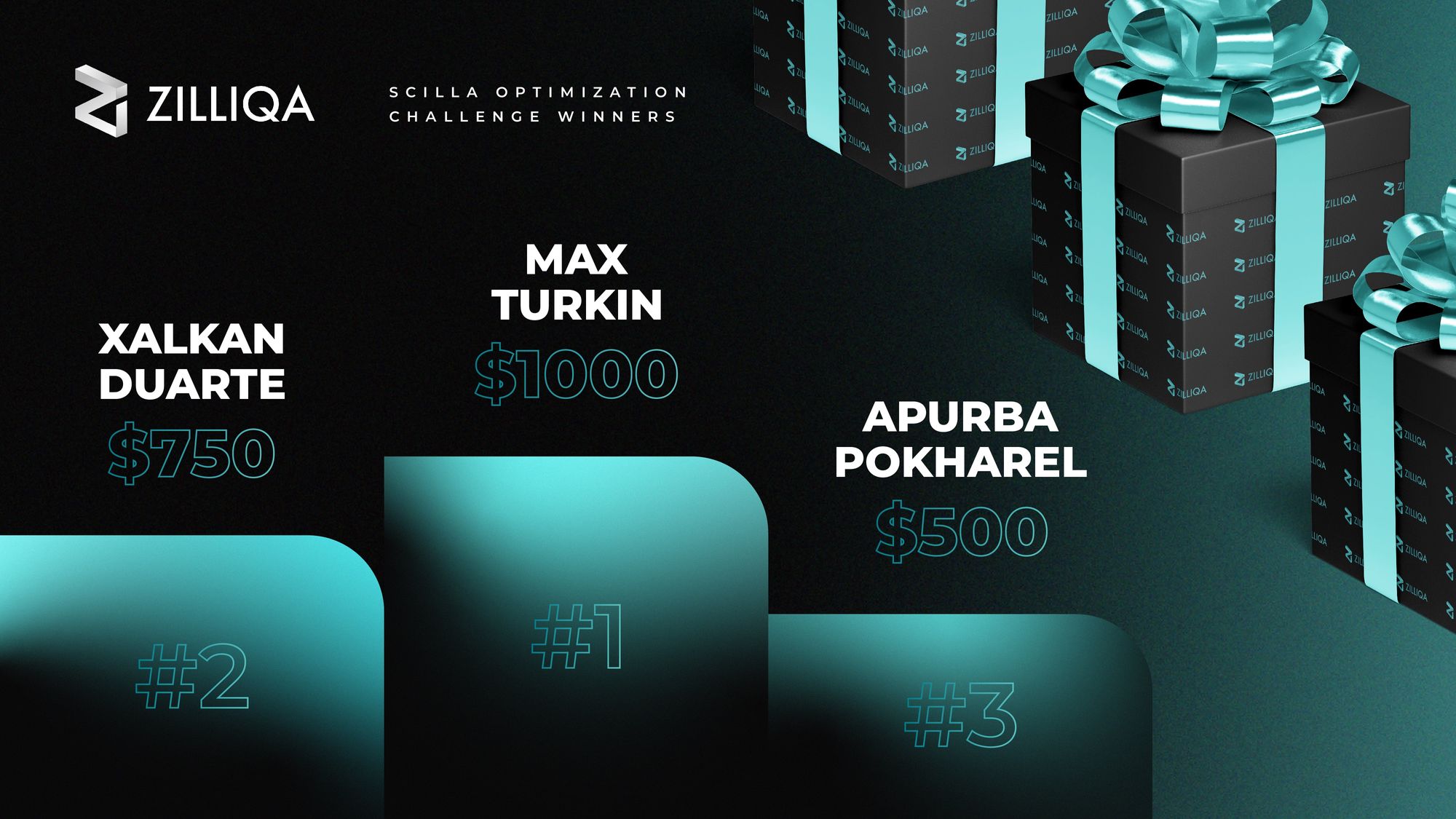 General
Interview With Chairman Of The Board Mark Helmsley
We sat down with Mark Helmsley, who was recently appointed as Chairman of the Board at Zilliqa to talk about his background, reasons for joining the company, and his visions for the company's business and technical growth.
He recognised the potential in blockchain technology in low-cost, high-volume transaction processing environments, as well as providing financial and technical benefit to users, which made him an ardent advocate of blockchain technology ever since.
Read the full interview here.
ZIL Listed on OKCoinJapan
OKCoinJapan became the first exchange to list ZIL in Japan! The ZIL token received regulatory approval from the Japan Virtual and Cryptoassets Exchange Association (JVCEA), the country's accredited self-regulatory body for digital assets.
This opens up the Japanese crypto and gaming market to Zilliqa and we are excited to welcome them to our ecosystem!
Read more here.
Zilliqa Attends NFT.London By NFT.NYC
Tom Fleetham, our Head of Business Development - Sports & Gaming, represented Zilliqa at NFT.London By NFT.NYC, where he was on a panel discussing how NFTs can be leveraged by big brands through gaming!
Gaming
WEB3WAR
2,500 Account Milestone
November saw WEB3WAR blast past the 2,500 account milestone! It's a strong reflection of how much potential gaming has on the blockchain and we have full confidence that the best is yet to come!

Getting Started With WEB3WAR
We put together a simple guide to help you to get WEB3WAR up and running in no time. Learn how you can get it installed, tweak the controls, and jump into a match!
Read the guide here.