Zilliqa Group partners with ChainUp to expand Web3 infrastructure
Zilliqa Group has announced a new partnership with ChainUp to collaborate on expanding its Web3 infrastructure offerings and boost the potential of its existing partnerships.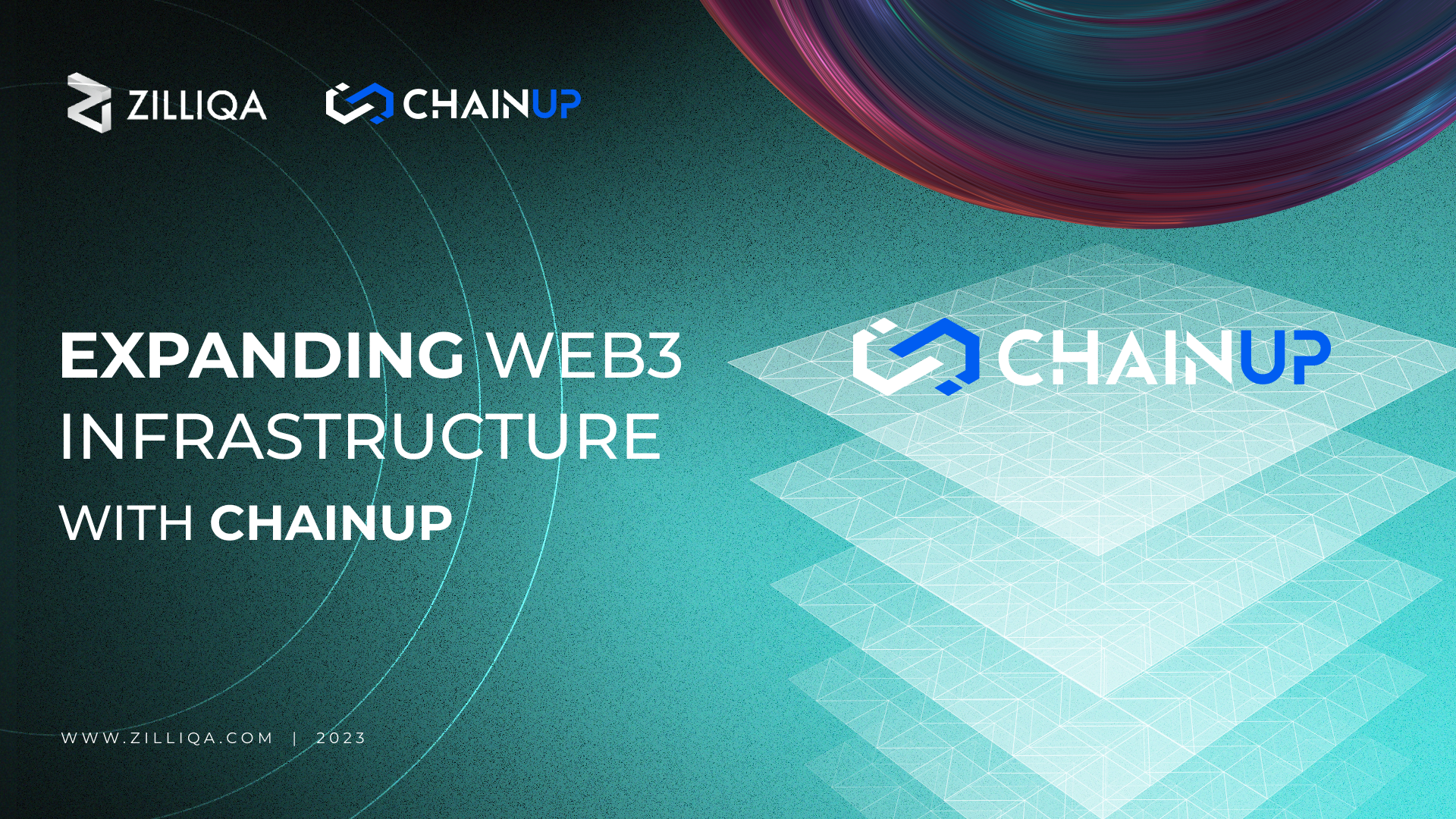 Zilliqa Group has announced a partnership with ChainUp to collaborate on expanding its Web3 infrastructure offerings and boost the potential of its partnerships related to loyalty, gaming, tokenisation, and metaverse projects.
ChainUp is a leading enterprise blockchain company based in Singapore that delivers infrastructure development and ecosystem support solutions. It boasts a broad base of clients across the world and offers compliance-focussed solutions that range from digital asset custody and exchange to liquidity and infrastructure offerings.
As a result of this partnership, ChainUp will become an industrial-grade infrastructure partner for Zilliqa Group, bolstering its capacity to offer Web3 integrations across a range of industries while amplifying the network's market accessibility through its extensive connections to cryptocurrency exchanges, Web3 businesses, and investors across the world.
ChainUp will also operate a Staked Seed Node (SSN) on the public Zilliqa network, improving decentralisation while playing a key role in archiving a history of transactions and providing services to end-users.
A key focus of this partnership is delivering infrastructure solutions built on Zilliqa which are committed to security and regulatory compliance. This is enabled through ChainUp's battle-tested offerings, which include custody services and "Know Your Transaction", a service that allows transactions to easily be assessed for compliance and protected against fraudulent activity.
This means Zilliqa Group will be in a prime position to offer efficient, reliable, and compliant Web3 infrastructure services to partners enhanced by the integration of ChainUp's suite of enterprise blockchain solutions, further growing its potential reach and utility for enterprise and consumer applications.
"Our partnership with ChainUp signifies an important strategic move for the entire Zilliqa Group and Zilliqa ecosystem, bolstering our existing capabilities in areas like loyalty and gaming, while offering all-new features and capabilities to both our portfolio companies, as well as businesses and developers that leverage the Zilliqa blockchain for their product and service offerings," says Zilliqa Group CEO Matt Dyer.
"We are already excited about the potential of this partnership and the impact it stands to have in solidifying our presence in Asia together with a like minded business."
Staked Seed Nodes and infrastructure development on Zilliqa
Following this partnership, ChainUp will join 29 other Staked Seed Node (SSN) operators on the Zilliqa network. These operators include Google Cloud, which recently announced that it would operate an SSN on Zilliqa as part of the strategic alliance with Zilliqa Group announced at Token2049.
A Staked Seed Node (SSN) is a type of seed node, meaning that it serves requests to users and forwards transactions to lookup nodes on the Zilliqa network. In addition to this, however, an SSN also stores a public history of all transactions on the Zilliqa network, offering an accessible and decentralised record of truth against which transactions can be verified.
SSNs can also offer a direct access point to the Zilliqa network for users and developers, allowing them to easily interact with the blockchain without having to run their own seed node.
The role of SSNs on the Zilliqa network is set to be expanded following the recent successful proposal to introduce a hybrid consensus mechanism to the network. This will see SSNs play a role in consensus and guard transaction correctness.
Zilliqa Group's partnership with ChainUp is another major step forward for the company's focus on improving its internal infrastructure offerings, including the nodes and API endpoints it operates to serve users on the Zilliqa network.
Its recent collaboration with Google Cloud will see the Group migrate its infrastructure to the company's cloud environment, which will result in an improved experience for miners and users, as well as greatly improve the ability for the Zilliqa infrastructure team to roll out upgrades to the network.
To find out more about the introduction of hybrid consensus and Zilliqa Group's strategic alliance with Google Cloud, read our interview with Zilliqa CTO Richard Watts.