NFTs2Me adds support for Zilliqa EVM
NFTs2Me has added support for Zilliqa EVM, allowing anyone to easily create and launch NFT collections on the Zilliqa network.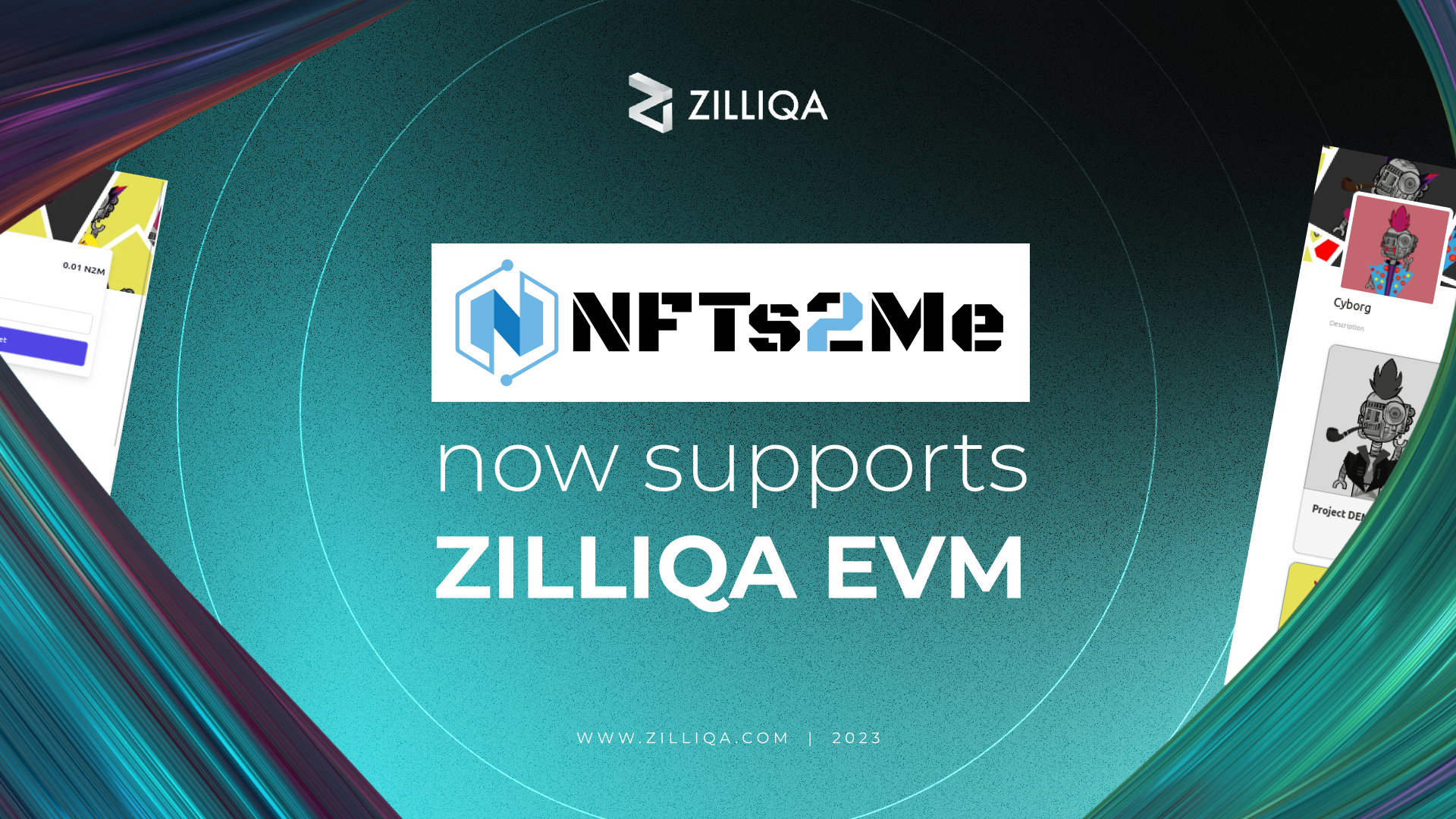 NFT minting platform NFTs2Me has added support for Zilliqa EVM, allowing anyone to easily create and launch NFT collections on the Zilliqa network.
This follows the recent launch of EVM compatibility on the Zilliqa mainnet, which added support for dApps written in Solidity and other EVM-compatible languages while also allowing users to transfer ZIL using popular EVM wallets such as MetaMask.
NFTs2Me offers a free NFT minting service for a range of EVM-compatible blockchains, with users able to create and launch NFT collections at no cost through a simple and intuitive online dashboard.
The platform also offers optimised fees for smart contract deployment and advanced functionality that allows NFTs to be created with utility such as content gating.
After a short period of testing and bug fixes, NFTs2Me has been able to quickly take advantage of Zilliqa's EVM compatibility to add support for the Zilliqa network.
The native implementation of EVM compatibility on Zilliqa means that NFTs minted through the platform are compatible with the existing Zilliqa address space, and there is effectively no difference in minting an NFT on the Zilliqa network than on any other chain.
This added support for Zilliqa is a great example of how the addition of EVM compatibility to the network greatly improves interoperability with existing multi-chain applications while unlocking new opportunities for developers to deploy existing applications on the Zilliqa network with minimal effort.
EVM compatibility will continue to be improved going forward, and there has never been a better time to experiment with deploying Solidity dApps and contracts on the Zilliqa network.
Interoperability and widespread accessibility are key elements of the philosophy behind Zilliqa's recent and upcoming network upgrades, and the deployment of EVM compatibility is an exciting milestone for the growth and adoption of the scalable and secure Zilliqa network.
Minting NFTs on Zilliqa with NFTs2Me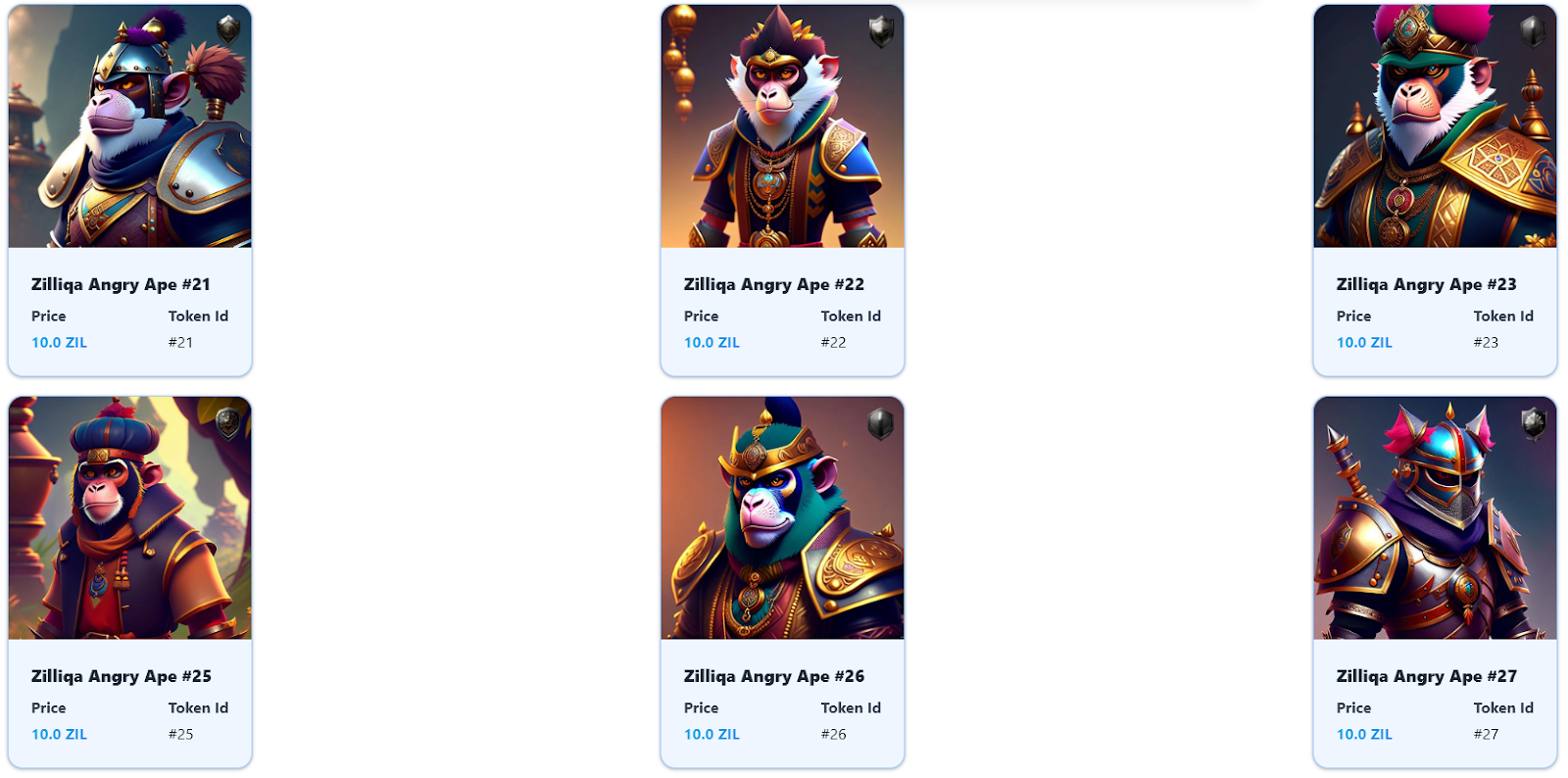 Minting an NFT collection through NFTs2Me is easy and free, and users will only have to pay for the transaction fee to deploy their smart contracts on the Zilliqa network.
To get started, head to the NFTs2Me app portal and select the Zilliqa EVM network from the network drop-down menu at the top-right of the interface. You can then connect your MetaMask wallet to the application and proceed through the guided NFT minting process.
NFTs2Me allows users to create three types of NFT collection: Editions, Drops, and Generative Art. Users can begin the minting process by selecting the type of collection they want to deploy and following the step-by-step instructions provided by the platform.
Documentation including a full minting walkthrough for NFTs2Me is available here.
To showcase the functionality of NFTs2Me, a member of the platform's development team has deployed a utility NFT collection on the Zilliqa EVM network.
The Zilliqa Angry Ape NFT collection not only works seamlessly with MetaMask and other EVM dApps on the Zilliqa network, but each NFT also offers access to token-gated content, showcasing the ability for users to mint NFTs that offer access to additional content or services.
Holding one of these NFTs will grant you access to a script that creates image collections using AI, ideal for creating your own NFT artwork collection.
Want to learn more about the possibilities offered by EVM on Zilliqa? Read our post on the mainnet launch of EVM compatibility to find out more about this exciting improvement to the network, or check out our EVM FAQs.