How to set up Zilliqa EVM in MetaMask
Here's how to set up and configure MetaMask to support the Zilliqa EVM network.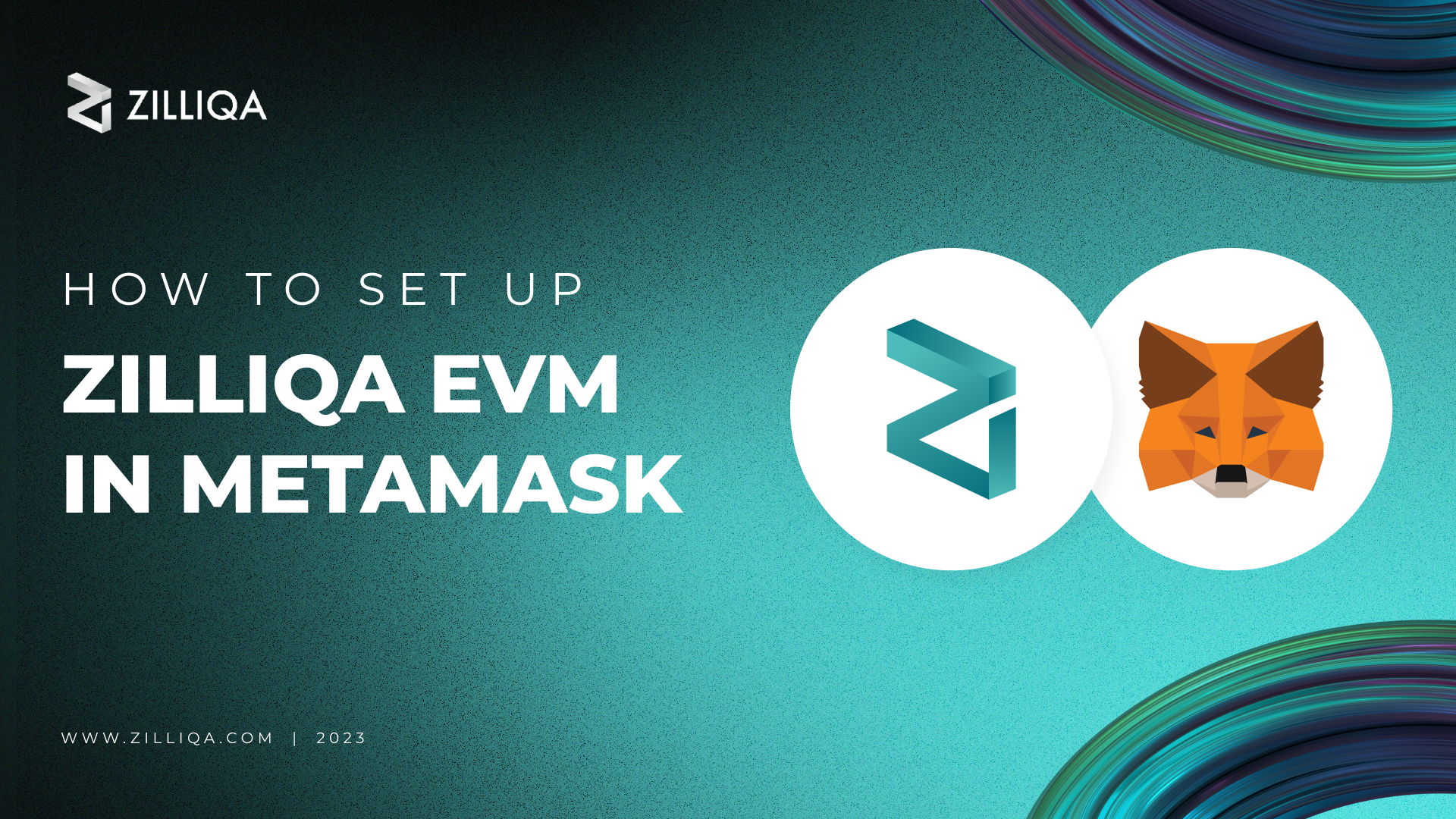 Ethereum Virtual Machine (EVM) compatibility is now live on the Zilliqa mainnet, opening up the network to EVM dApps and bringing greater accessibility and functionality to the Zilliqa ecosystem.
The deployment of EVM compatibility to the Zilliqa network means that users can now store, send, and receive ZIL using popular EVM wallets like MetaMask.
MetaMask is a popular browser-based wallet for Ethereum and EVM-compatible blockchains that makes it easy to store and use tokens across several networks.
Now that EVM compatibility is live on Zilliqa, you can send and receive ZIL directly from MetaMask and use the wallet to interact with the Zilliqa network and compatible dApps.
Here's how to set up and configure MetaMask to support the Zilliqa EVM network:
Downloading and setting up MetaMask
If you do not already have the MetaMask browser extension installed, visit the MetaMask website and click on "Download".
Select the appropriate extension for your web browser and start the installation process. You will be asked to confirm the installation of the MetaMask extension. Click the "Add Extension" button on the prompt that appears to install MetaMask.
Once the extension has been added to your browser, a new web page will open that will guide you through the initial setup for MetaMask.
You can choose to create a new account if you do not already have a MetaMask wallet, or you can import an existing account into MetaMask.
Follow the prompts to set up your MetaMask account and ensure that you record and securely store your secret recovery phrase. If you lose this, you will not be able to recover your wallet and any funds you have stored in MetaMask.
Adding Zilliqa EVM to MetaMask
Once you have set up and logged into MetaMask, you can configure the wallet to connect to the Zilliqa EVM network.
Open the MetaMask extension and navigate to the Settings menu. Under this menu, select "Add Network" to open MetaMask's network configuration page in a new tab.
To add the Zilliqa EVM network, you will need to fill out several fields. Enter the information listed below and click on "Save" to connect your MetaMask wallet to the Zilliqa EVM network.
You can also automatically connect your MetaMask wallet to the Zilliqa EVM network by simply navigating to the Zilliqa EVM page on ChainList and clicking on "Connect Wallet" under the Zilliqa EVM blockchain information.
This process is outlined in the video below:
Congratulations, you have now successfully connected your MetaMask wallet to Zilliqa!
You can switch networks at any time using the option at the top of the MetaMask extension interface.
For more information on using MetaMask with Zilliqa, read the documentation on the Zilliqa developer portal.
Stay tuned to our blog and socials for more tips on using EVM dApps and wallets with the Zilliqa network!