How Zilliqa will power the fan loyalty revolution
Tom Fleetham, Zilliqa Head of Business Development for Sports and Gaming, breaks down the vision to redefine fan loyalty with Web3 technology.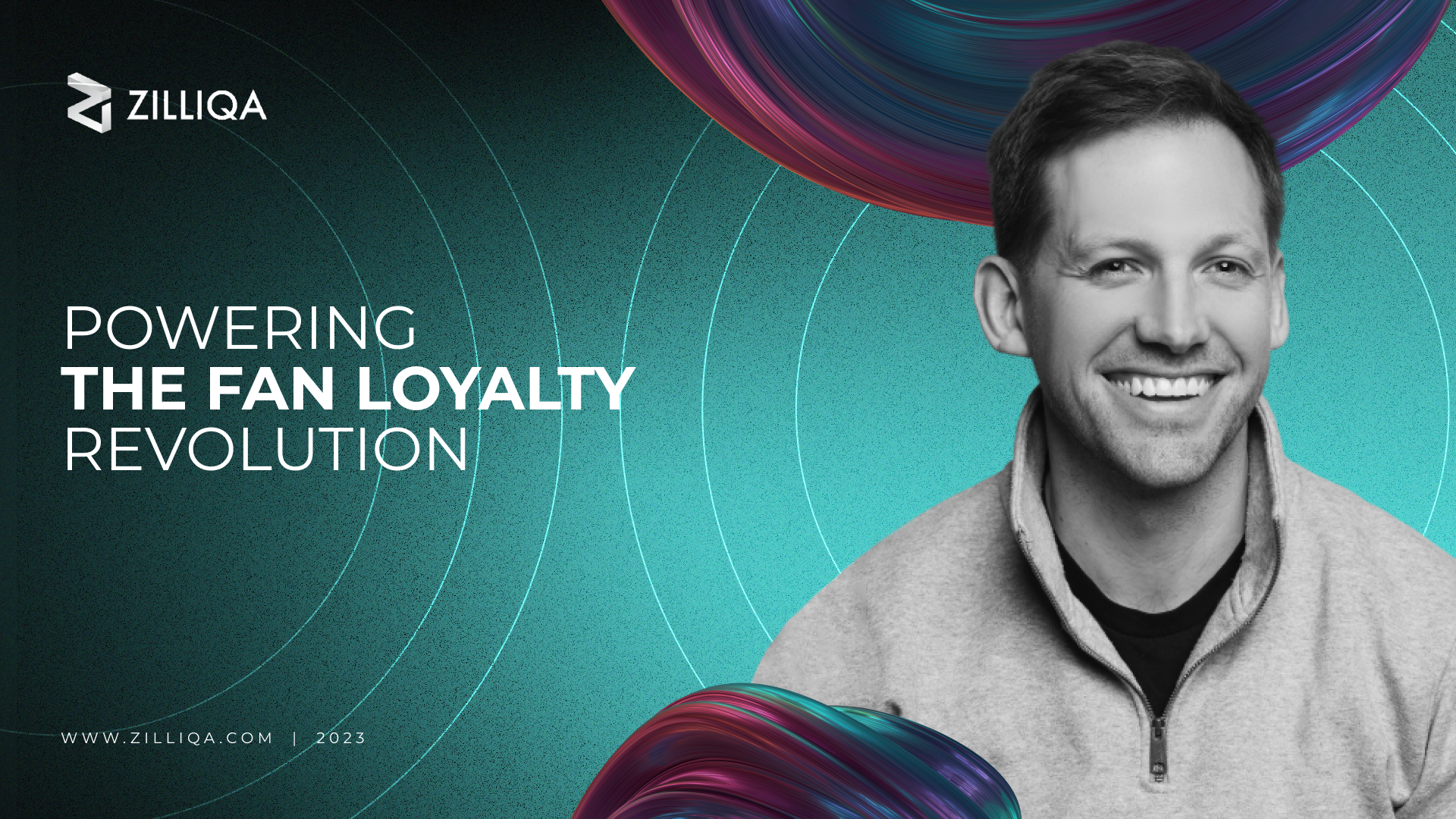 Zilliqa Group recently announced a partnership with Racing League to build a Web3-powered loyalty programme that will redefine the fan experience in the world of horse racing.
Racing League is a premier horse racing competition in the United Kingdom that offers a fresh approach by introducing a team-based format, which promotes an exciting experience for supporters that encourages engagement around team rivalries and governance, jockey drafts, and more.
The Web3-enabled loyalty programme developed under this partnership will build on Racing League's approachable format by offering fans tangible rewards for their engagement and allowing more people around the world to feel personally connected to their favourite teams.
By leveraging the utility of the secure and reliable Zilliqa blockchain, Racing League and Zilliqa Group will deliver a platform that allows fans to be rewarded for their support and engagement with unique incentives, from having a say in the running of their favourite team to having the opportunity to own a share of a race horse.
This revolutionary approach to fan loyalty is enabled by the integration of Web3 technology and forms a core part of Zilliqa Group's strategy in building new and more effective connections between fans and their favourite teams or brands across sports, esports, entertainment, and beyond.
We spoke to Zilliqa's Head of Business Development for Sports and Gaming, Tom Fleetham, to find out more about the vision to redefine fan loyalty with Web3 technology.
Building engagement within a $400-billion industry
Zilliqa Group's partnership with Racing League brings a fresh approach to an industry that is growing significantly but which struggles to engage fans beyond the market for betting on races.
"Horse Racing is a massive $400-billion industry and unlike a lot of traditional sports it is actually growing, but most of that growth is driven by online betting and investment from the Middle East," Tom explains.
"Up to one third of adults in the UK place a bet on the Grand National every year and most of them never go to an actual event. That is crazy engagement but only around a very one-dimensional aspect of the sport."
The solution to expand this engagement is a combination of Racing League's innovative format and the power of the Zilliqa network to deliver Web3 features within a new type of loyalty programme.
"Racing League's whole mission is around creating a more interactive experience for horse racing fans, and so that's why they've brought in team-based competition. Teams mean that you get rivalry, drafts for jockeys and horses, merchandise, and IP that is meaningful."
"And crucially, if you've got teams, you've got loyalty. And that's where we come in," Tom says.
"People that join this fan loyalty programme are going to be able to own a share in their favourite horses, vote on important team decisions, and get access to exclusive experiences as well as discounts on tickets and merchandise."
In the long term, this initiative will also be expanded to use Racing League IP in a fantasy racing game that will reward fans for their racing expertise.
"The overall vision is about providing loads of interactive experiences for fans in horse racing that take it beyond just placing a bet, and Web3 can be a big catalyst for that," Tom says.
"Because the loyalty programme is on the blockchain, we can open up this ecosystem and invite other third parties that are in the horse racing world to come and build with us and be part of the loyalty ecosystem. That's a real key differentiator."
"We can also give fans much more of a say over how the Racing League is run through the governance mechanism, and we are going to reward their loyalty for the first time. Fans that engage with the programme will receive rewards that are both exclusive and tangible, so they will have a real-world value."
Powering a Web3 fan loyalty ecosystem
Beyond the partnership with Racing League, Zilliqa Group has a number of other active partnerships which are already beginning to benefit from the integration of Web3 into their fan loyalty initiatives.
A recent example of this overarching vision is the company's partnership with MAD Lions, which launched its new Web-enabled loyalty programme, The Pride, powered by the Zilliqa network.
The Pride has already shown great success in building engagement and onboarding active participants with tangible incentives.
"With all of our loyalty schemes, the Web3 part can incentivise engagement, because if you know you've got a tangible reward on the other side of an interaction, you're more likely to stay engaged, and The Pride shows that," Tom says.
"We have seen thousands of people sign up from 56 different nationalities, which is pretty amazing. But 65% of those users are what we are calling super-active users because they keep coming back and completing multiple quests. That's really impressive engagement created by the Web3 element and the opportunity to earn tangible rewards."
Now that these programmes are beginning to roll out, they can open the door to a wider Web3-powered ecosystem of fan loyalty initiatives, with partners able to build on existing platforms and create more opportunities for both fans and brands to benefit from a community of engaged users.
"This all feeds into the same strategy and our vision for how Web3 can improve loyalty," Tom says.
"What sports and entertainment brands, including esports, have done traditionally is to outsource their communities to social media and try to sell sponsorships based on how many followers they have on those platforms. But they don't know who is following them and why they are following them. They can't reach out to those followers very easily."
"The penny is starting to drop in the sports and entertainment space in general, and these brands are realising they need to build an actual community they can engage with. And so we are seeing a big trend of these brands implementing these kinds of rewards programmes," he adds.
"The fact that you can incentivise engagement a lot more effectively with Web3 supercharges the strategy - you can get a higher percentage of your fan base to sign up and be engaged with your brand."
"Integrating Web3 with a loyalty programme gives you an engaged community, not just a large number of followers."
The opportunities for Web3 to deliver tangible rewards and powerful incentives for engagement are myriad and can be tailored to be effective across a range of industries, from football to air travel.
"We're just scratching the surface with Web3 and entertainment, and I think we can use the technology to build something that's truly meaningful for both brands and fans - that's what we're interested in," Tom says.
He adds that although crypto natives will have the chance to dive into the other exciting aspects of the Zilliqa network, the powerful features of Web3 should include everyone and deliver their benefits without requiring users to learn about its underlying technology.
"The goal is not to take our loyalty programme customers and turn them into blockchain natives. If they end up interacting with dApps on the network, then great, but the goal is to demonstrate how blockchain technology can be used in the background to improve the experience for fans across the world."