Zilliqa Monthly Newsletter — October 2020 A.K.A '10 awesome things that happened in 10/2020'
Just hours after non-custodial staking went live on 14th October, we crossed the 1 billion $ZIL staked milestone.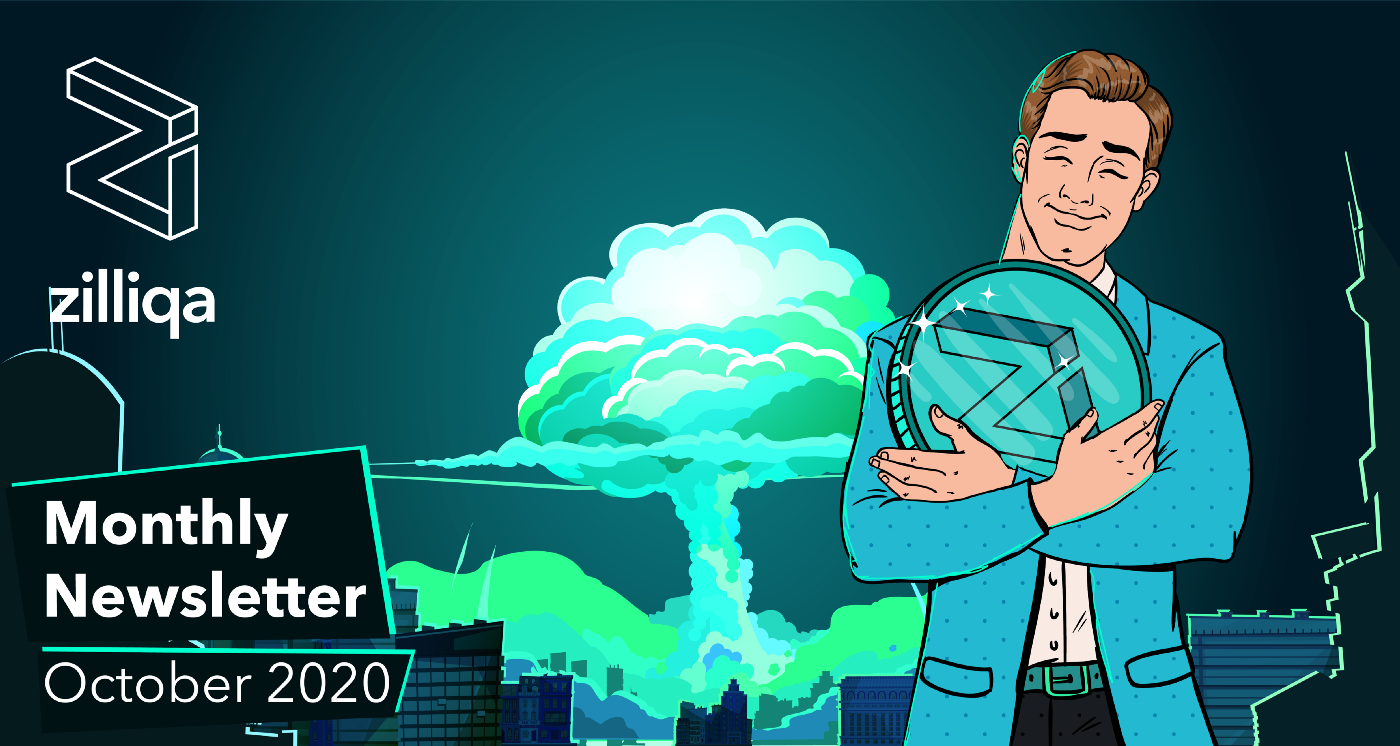 Just hours after non-custodial staking went live on 14th October, we crossed the 1 billion $ZIL staked milestone. This is a major accomplishment for any blockchain, and even more so considering the rapid engagement and trust our ecosystem has shown us. We also saw 1 million on-chain transactions per month for the first time in October, and 1 million $XSGD was minted by Xfers! The two-day SocialPay campaign following the launch recorded 50,000 mentions and 14 million impressions.
We recorded another big achievement shortly thereafter: 2 billion ZIL were safely staked by 19 October. Over 25% of the circulating supply is now staked.
Zilliqa announced a partnership with leading crypto-friendly OTA Travala, to integrate ZIL as Payment Option on the booking platform. Following the integration, token holders across the globe will be able to purchase over 3 million travel products using ZIL, and can benefit from up to 40% in cost savings as well as exciting discounts and rewards when booking with Travala.com.
The tech team adeptly resolved the minor bugs that popped up following the staking launch. Following a mainnet upgrade to version 4.6.2, we were able to regulate the reward frequency, bringing it back to approx. once a day.
Zilliqa Podcast Episode 5 was released, featuring Ivan Poon from Switcheo Network. Watch this interview to learn more about Zilswap, Switcheo's TradeHub and how we're making tremendous progress on the path to further decentralising our network!
Solid ecosystem growth was recorded; we're already seeing the effects of our new circular model kicking in!
The Pillar Protocol, an algorithmic stablecoin dApp managed by people around the world who hold Zilliqa's governance token, #gZIL, was launched
Zilflip gaming app is now building on Zilliqa. The testnet has been launched here!
Mintable's brand identity is getting a makeover!
7. Ceres, a graphical interface tool that will help enrich the developer experience on Zilliqa is under construction.
8. Zilliqa was featured in top broadcast and online news outlets the past month. Hear our experts speak about non-custodial staking, our approach to DeFi, Zilswap and much more on the Wild West Crypto show, Futurized, Base Layer Podcast, CrowdFund Insider and Cryptonites.
9. For all these developments and much more, our community activity and support has once again helped us hit a great score on LunarCRUSH's Galaxy Score, and Zilliqa was listed among the Top 15 coins. By month end, the social listening site recorded 1,893,762 total $ZIL engagements.
10. 10 seed node operators are now on-board in our non-custodial staking programme: Zillacracy, Moonlet, Viewblock, Shardpool, eZIL, CEX.Io, Zilliqa Research, staked.us, Zillet, Atomic Wallet.
For further information, please visit: