Zilliqa Monthly Newsletter — March 2021
March madness came for Zilliqa! March has set a new benchmark for us in terms of activity, dApp developments, transaction volume, media coverage and NFT projects.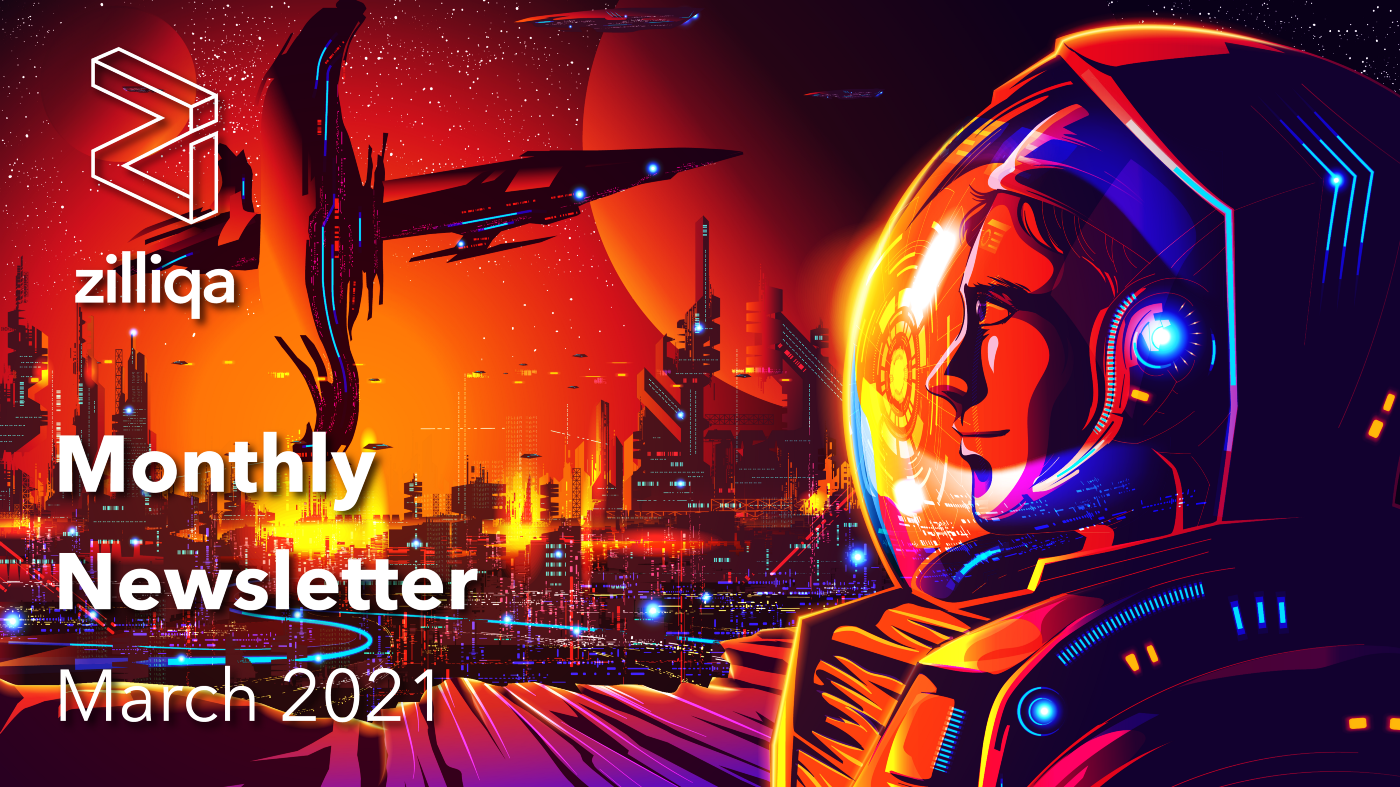 March madness came for Zilliqa! March has set a new benchmark for us in terms of activity, dApp developments, transaction volume, media coverage and NFT projects.
The numbers speak for themselves. In March alone, global digital media outlets, influencers and bloggers that covered Zilliqa-related stories cumulatively received more than 15 BILLION visits.
The media exposure Zilliqa's getting is a result of major announcements coming out from our end. Earlier on in the month, Zilliqa Capital was announced. Zilliqa Capital is the investment arm of Zilliqa, aimed at identifying promising, disruptive ventures with the potential of building on Zilliqa's blockchain. Zilliqa Capital's role is to invest in these ventures and help them rapidly scale, while taking an active role in support these projects from the seed round all the way through to series A, B, C and beyond.
The utility of our token has also been expanded this month. We've integrated with Binance Smart Chain. Holders of $ZIL can now utilise BEP-20 ZIL on the BSC DeFi ecosystem, with a liquidity pool launched on PancakeSwap on the 26th of March.
In last month's edition of the newsletter we talked about how crazy the growth has been for ZILSwap, growing $47million in total value locked in February alone. In March, Zilliqans outdid themselves once again. The total value locked on Zilswap (as of the time of writing this article) sits at $189 million. Yes you read that right! The total value locked grew by an astonishing $140 million in March alone.
Zilliqa's also starting to gain mainstream visibility! Our CCO Colin, was invited onto Channel News Asia's 938 Live for an Interview to talk about NFTs, Zilliqa and the ecosystem we are building. NFTs are making waves and more celebrities are realising the value of it. Keep a keen eye out for Zilliqa in April as we will announce more celebrity collaborations for NFTs.
We are also getting one step closer to completing the PolyNetwork bridge, with the first end-to-end transaction being completed on the developer testnet.
March helped us gain some additional mainstream coverage and traction. We've achieved quite a bit in terms of getting visibility, but rest assured there is more to come. April is going to be a real KNOCKOUT of a month!
Community Updates

Ecosystem Updates

The first end-to-end test crosschain transaction was made on the PolyNet bridge testnet! The developers were able to successfully send a transaction from the Zilliqa testnet to the Polynet developer testnet and back.
The $SCAM token was introduced as a new anti-fraud measure to protect the community from frauds. The $SCAM token identifies fraudulent phishing sites and addresses involved in scams and mints $SCAM tokens onto these addresses. Wallets and explorers will identify and warn users of these known scammers.
Zilliqa has integrated with the Binance Smart Chain and eFIN DEX ecosystem
SocialPay v2 MVP was launched. The campaign saw 9000 users from 136 countries participating, peaking at 1000 concurrent users. UX/UI improvements will be made based on feedback received. This will be a major marketing machine for us to non-crypto natives in the long term.
Community News

Amrit and Colin appeared in various interviews with crypto influencers and media outlets
Watch Amrit's interview with GirlGoneCrypto here
Colin appeared on Channel News Asia's Radio 938 Live and Money 89.3 FM for interviews, sharing his thoughts on the NFT boom, DeFi and Zilliqa's growth.
Co-founder of Zilliqa, Max Kantelia has put together a video that explains NFTs, unwrapping the mystique behind the value of an NFT.
Amrit also gave a presentation at the University of St. Gallen on DeFi and Zilliqa. Watch it here
Developer Education
Community developer Bibek wrote an article on deploying fungible tokens on Scilla. Do check it out if you're looking to learn how to launch your own token on the Zilliqa blockchain.
Blockchained India's 100 day of code is now underway! 100 day of code is a DeFi focussed developer workshop that aims to educate and equip developers with the ability to code in Scilla, helping them to create on Zilliqa's blockchain
Technical Updates

Platform
We are in the process of completing the next Zilliqa major version 8.0.0, slated for release this April. This release features a revision around our core consensus protocol according to ZIP-14. It will also integrate a new Scilla version, including support for features needed for our upcoming Staking contract improvements. As usual, version 8.0.0 will also introduce several new improvements and bug fixes. More details will be announced closer to the release date.
Scilla
Usability
Scam tracker has been released with integration support from ZilPay and Viewblock
Staking phase 1.1 specification is being finalised at the moment and upgrade to staking contract expecting this month
Started Zilliqa-Polynetwork end to end test
Ceres, a local development toolchain has been released
ZIL to ZRC2 wrapping service coming soon
Zilliqa Capital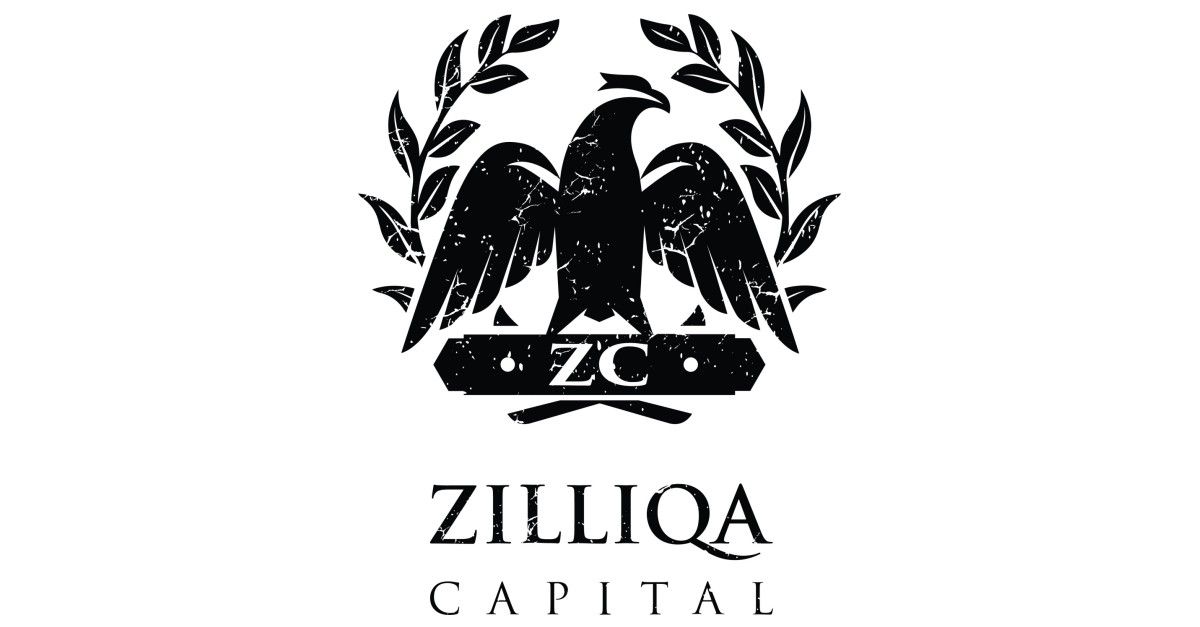 Zilliqa Capital was announced to the world! Zilliqa Capital's board members and strategic vision was declared to the world. This news was covered by mainstream media outlets such as Businesswire and Tech in Asia. Look forward to big things from them.
Led by CEO Michael Conn (former CEO of Ether Capital), Zilliqa Capital will look for disruptive and innovative startups to invest in and build on the Zilliqa blockchain, with full support through their growth journey
Upcoming Events:
We will have HUGE NFT launches coming up in April with championship winning athletes in their sports. Keep a look out!
The Zilliqa Ambassadors program will be launched in April. This program is aimed at incentivising community members for content creation and active advocacy of Zilliqa.
For further information, please refer to: