Zilliqa Monthly Newsletter — June 2022 Newsletter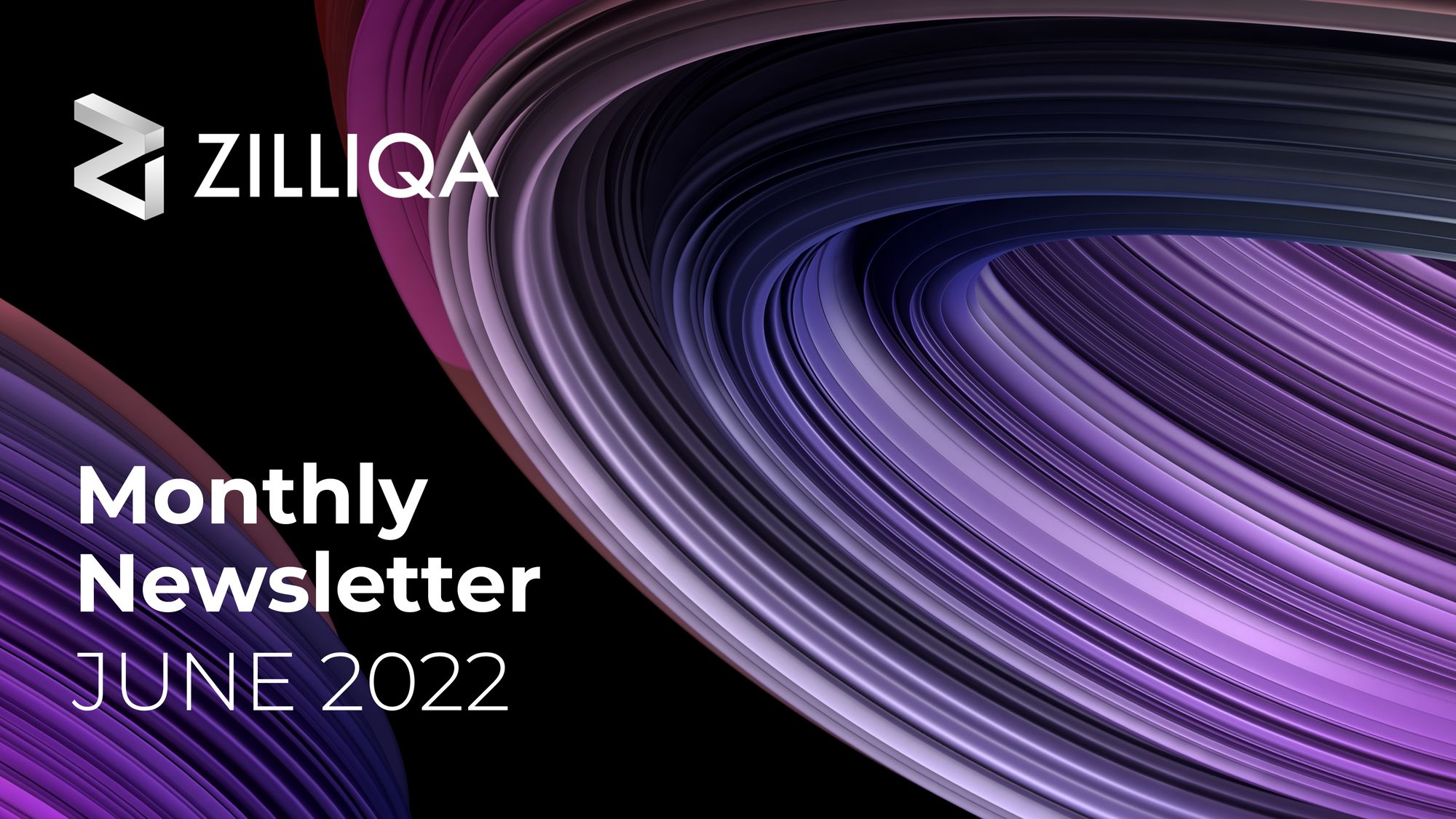 Zilliqa Monthly Newsletter — June 2022 Newsletter
Things are seriously heating up here. In June alone Zilliqa's been repped in Barcelona (by our CEO, no less), Amsterdam and London as the team continues to headline panels, podcasts, and events everywhere they go. Meanwhile, our gaming projects  are gaining pace and progress is unstoppable.
Time to dive into the highlights of the month!

Dr. Ben Livshits Delivers Keynote Speech at European Blockchain Convention
Our CEO Dr. Ben Livshits took the stage at the European Blockchain Convention in Barcelona, where he shared his thoughts about the future of Web3 — from the perspective of an L1 blockchain. He touched on several evergreen topics such as decentralisation, interoperability, and speed. These are key elements that will shape the future of digital infrastructure and the foundation of the next-generation internet.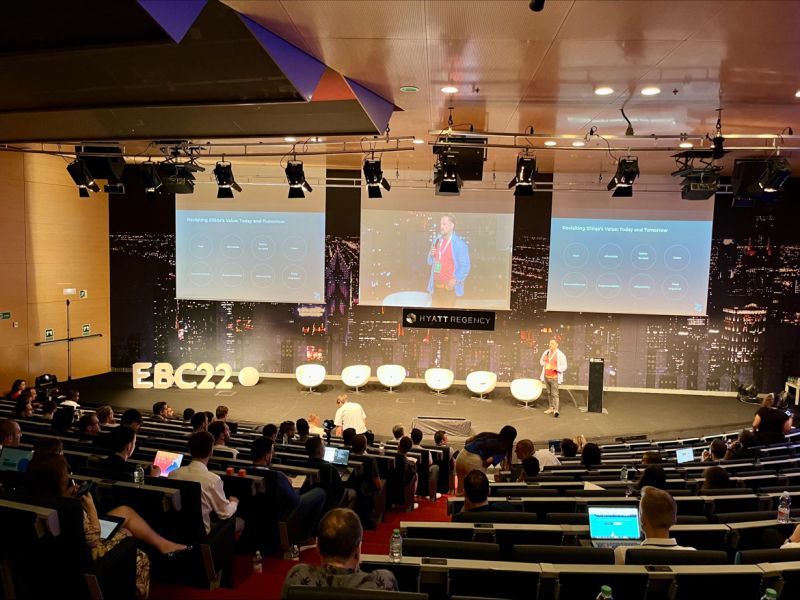 Sandra Helou Reps Zilliqa & Metapolis at MET AMS in Amsterdam

Zilliqa's Head of Metaverse and NFT Sandra Helou represented the team in Amsterdam over the course of 4 days at the MET AMS event!

Sandra joined several panels with fellow women in web3 to discuss how blockchain can be harnessed to drive charitable campaigns, how the metaverse can design for greater inclusivity, and explore ways in which web3 can help advance social good and impact around the world.

Here are some pictures from the event!

On the topic of inclusivity in the metaverse, Sandra highlighted that interoperability was essential. The metaverse as a whole, she pointed out, would naturally incline towards more interoperable worlds with a solid tech stack and vision.

Post-event, Sandra was invited to an Impact Legacy dinner which brought the top 24 Impact leaders gathered for an intimate session — sponsored by Metapolis, Mission Impact, SuperWorld, and MET AMS!

Zilliqa Unity SDK v3.0 Released

Here's something for the game BUIDLers and developers out there. Not long after its launch, Zilliqa's Unity SDK has already been upgraded to Version 3.0!

This latest batch of upgrades enable wallet creation on the Zilliqa blockchain, NFT listing on the wallet, and much more. This means developers can now do even more for their games!

Check out our announcement and the SDK v3.0 upgrade at GitHub!


Sandra Helou And Tom Fleetham At The iSportsConnect Web3 Summit

The team assembled in London as they prepared for the iSportsConnect Web3 Summit!

Sandra, who was first on stage, said it would be inevitable for the sports industry to enter the metaverse to deliver new experiences and levels of engagement with its fans through NFTs, augmented reality, and virtual reality.

These, she noted, would change the industry's approach to ticketing, training, team management and more — fundamentally changing its future!

At Tom's panel, the agenda was how the sports industry could navigate its way into the Web3 world based on learnings from the gaming space. He pointed out that gaming has been through a digital transformation driven by mobile F2P.

He added that the sports industry remains stuck on a web0 business model, and so its focus needs to shift towards offering fan value, instead of being financially-driven.

Zilliqa & Sandra's Spotlight In The NFT Playbook by Reddit for Business and VaynerNFT

The NFT Playbook is a comprehensive guide to the world of NFTs, compiled with data from Reddit's crypto community, the experiences of top NFT projects, and thought leaders in the space.

Among the thought leaders was our own Head of NFTs & Metaverse Sandra Helou! She shared her perspective on NFTs, pointing out that NFTs still had untapped potential for brands in unlocking experiences, engagement and utility with the end consumer.

Read the NFT Playbook here!


Valentin And Kevin Discuss Gaming On Zilliqa And Beyond

This month, our Head of Gaming Technology Valentin Cobelea and sat down with Ecosystem Marketing Manager (and ex-professional gamer) Kevin Meyer to discuss the current state of blockchain gaming, the P2E model, why Zilliqa chose to build an SDK for the Unity Engine, and more!

Being avid gamers themselves, the duo's discussion produced very interesting insights. For one, Valentin highlighted that choosing to build a low-poly shooter game for Zilliqa meant it would be far more accessible to gamers everywhere, since it wasn't technically complex and demanding in terms of processing power.

Watch Valentin and Kevin discuss all this and more in the video!

Zilliqa Low Poly Shooter: Map #3 Released

The gaming team has released another new set of in-game footage of our low poly shooter! This time it features a training map, essential for improving your marksmanship and combat movements!

Training maps will help players build their skills and reflexes, which are all crucial for Skills-To-Earn (S2E) games!

Our next in-game footage will be released soon. Keep your eyes peeled!

Zilliqa Launches Initiative To Support Sustainability-Focused Fashion Innovators

Zilliqa put out a call for sustainability-minded fashion designers earlier this month as we kickstarted an initiative to discover and support creators! We're welcoming emerging brands, indie labels, established companies, or fashion creators who engage in ethical and sustainable processes. This initiative will culminate with three finalists winning grants of up to $15K.

The winners will be recognised as Zilliqa's official e-commerce merchandise partners, and design a fashion line for avatars within Metapolis while earning a percentage from the sales.
Interested? Get more details and send in your applications here!

LCX Insights Podcast With Zilliqa's Chief Of Staff Matt Dyer

Our Chief of Staff Matt Dyer discussed all things Zillqa in a podcast with LCX.com CEO and Founder, Monty C. M. Metzger! When asked about what differentiates Zilliqa from other L1s, Matt cited the technical aptitutde and business acumen of the Zilliqa team. He went on to share that having an acute understanding of the crypto landscape and its challenges helped them to provide solutions to organisations and users building on our blockchain, which is a key asset.

He also spoke about why Zilliqa is partnering with LCX to bring compliant token sale infrastructure for Zilliqa-based dApps. Matt pointed out that regulation would become more important as use cases around tokenisation grows, which led to Zilliqa engaging LCX for its expertise in providing a regulated launchpad.

Matt goes into a lot more detail on many other topics, from Zilliqa's strategy for DeFi integration into its upcoming low poly FPS game, to the possibilities that NFT standards unlock for creators and developers alike.

Watch the full podcast!

Zilliqa Partner Gitcoin Organises GR14 Hackathon

The Grants Round 14 (GR14) Hackathon organised by our friends at Gitcoin ran from 8 to 29 June!
Builders from all around the crypto community gathered to network, participate in online workshops, and assembled teams to embark on exciting projects for contributing to the public goods ecosystem.
Zilliqa City Sneak Peeks And Deep Dives

Throughout the month we've been both showing and telling the ZILFam about what they can expect to see with Zilliqa City! Teasers like the below present Zilliqa City in its full magnificence.

Meanwhile, we've also released a series of videos showcasing the finer and more intricate aspects of what users can expect in Zilliqa City — ranging from avatars and digital identities, to fashion!

Here's another!
Release Of Token Launch Documentation

Thinking of launching your own token but unsure of how or where to begin?

Zilliqa's token launch documentation is just what you need to get you started! It's now live on our website and ready for download. Find out how key ingredients such as tokenomics, supply, liquidity, and more contribute to a successful token launch!