Zilliqa Monthly Newsletter — February 2020
We've seen our ecosystem flourish over the past weeks, and we're thankful to you for that. Our community continues to rally behind us with a shared dream to make Zilliqa as big as it can possibly be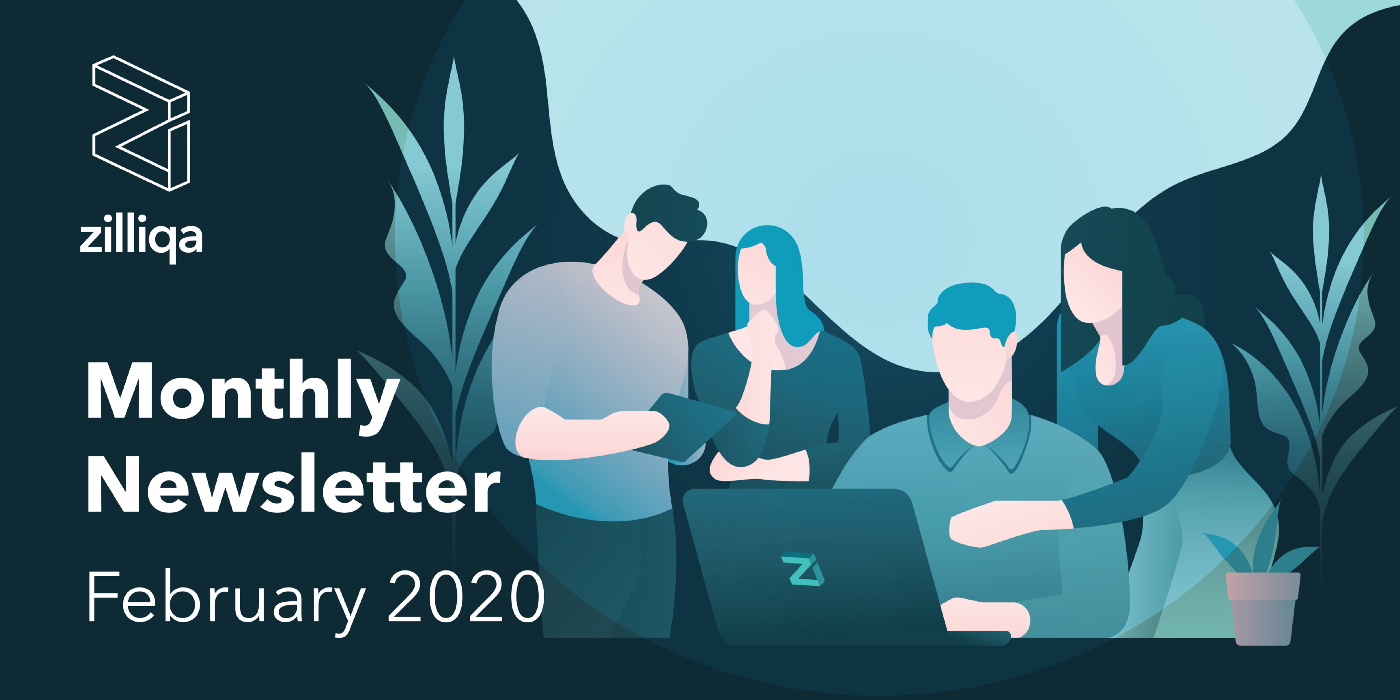 Greetings everyone,
February has come and gone by in a flash. Amid a generally worrisome political, economic and public health landscape, we hustle on like so many others, hoping that things will stabilise in the weeks to come. To all those reading this — wherever you are, stay safe and sanitised!
Despite the general sentiment, we've seen our ecosystem flourish over the past weeks, and we're thankful to you for that. Our community continues to rally behind us with a shared dream to make Zilliqa as big as it can possibly be — this time via Zillacracy. In this growth phase, we've brought in new talent to lead our efforts in marketing, and with his inputs, can't wait to further grow our brand recognition and expand our storytelling avenues. Meanwhile, adoption seems to be the name of the game, with the Xfers' stablecoin token receiving its first listing on an exchange — marking a huge milestone for the uptake of digital assets. We talk about all this and more below.
XSGD, powered by Zilliqa, enjoys first-ever listing
We were thrilled that the first of XSGD tokens by xferspay were minted this month! This comes just a few months after Xfer's announcement of its Singapore-dollar pegged stablecoin XSGD.
In fact, XSGD, pegged 1:1 to the SGD, even enjoyed its first-ever listing this month on crypto.com! What's more — users and traders can rest assured that their funds are safe, given that Xfers also completed its integration of Elliptic's compliance and transaction monitoring tools to the XSGD.
We're currently developing a new UI within the Viewblock explorer for the XSGD token. We will also be working on integrating XSGD and ZRC-2 Fungible tokens into Moonlet and Zillet wallets.
This development signals the evolution and increasing uptake of digital assets. While Singapore, which is a hotbed for innovation, has tech-progressive government which fast-tracks fintech and crypto regulation — it remains to be seen how uptake will fare in the rest of the world.However, this is a great step towards forward.
Bringing our partners together for a digital-assets focussed discussion
Collaboration is key in moving this industry forward. We need to bring together a mix of experts (technical, marketeers, developers, finance gurus and policymakers) within debating and discussion forums to identify and discuss the opportunities and gaps on the road to large-scale use and recognition of digital assets.
Aiming to contribute to this, Zilliqa hosted its first Singapore meet-up of 2020 in February, focusing on the theme of "Digital Assets in ASEAN." It seemed like an apt time to reflect on how far we've come, the growing importance and potential of digital assets and stablecoins, the transforming financial sector, and blockchain's role in the positive development of the ASEAN region.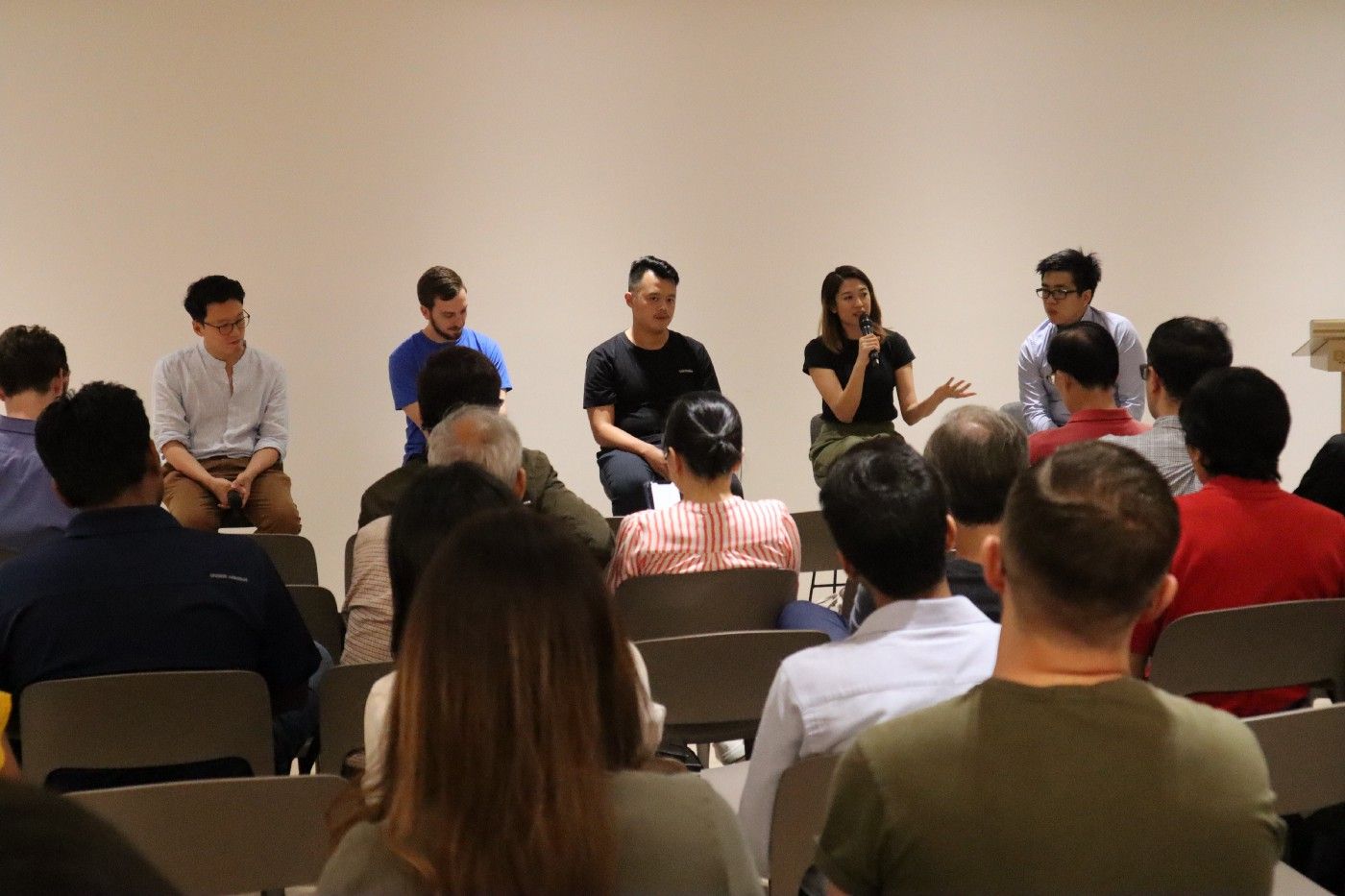 Hosted in collaboration with Singapore Blockchain Association (of whom we were proud members), the event welcomed 80 enthusiasts and congregated some of our key partners such as Xfers, Mintable, Elliptic and CoinHako — it was an excellent start to what we hope will become a regular meeting format in our hometown.
Colin Miles joins Zilliqa as Head of Marketing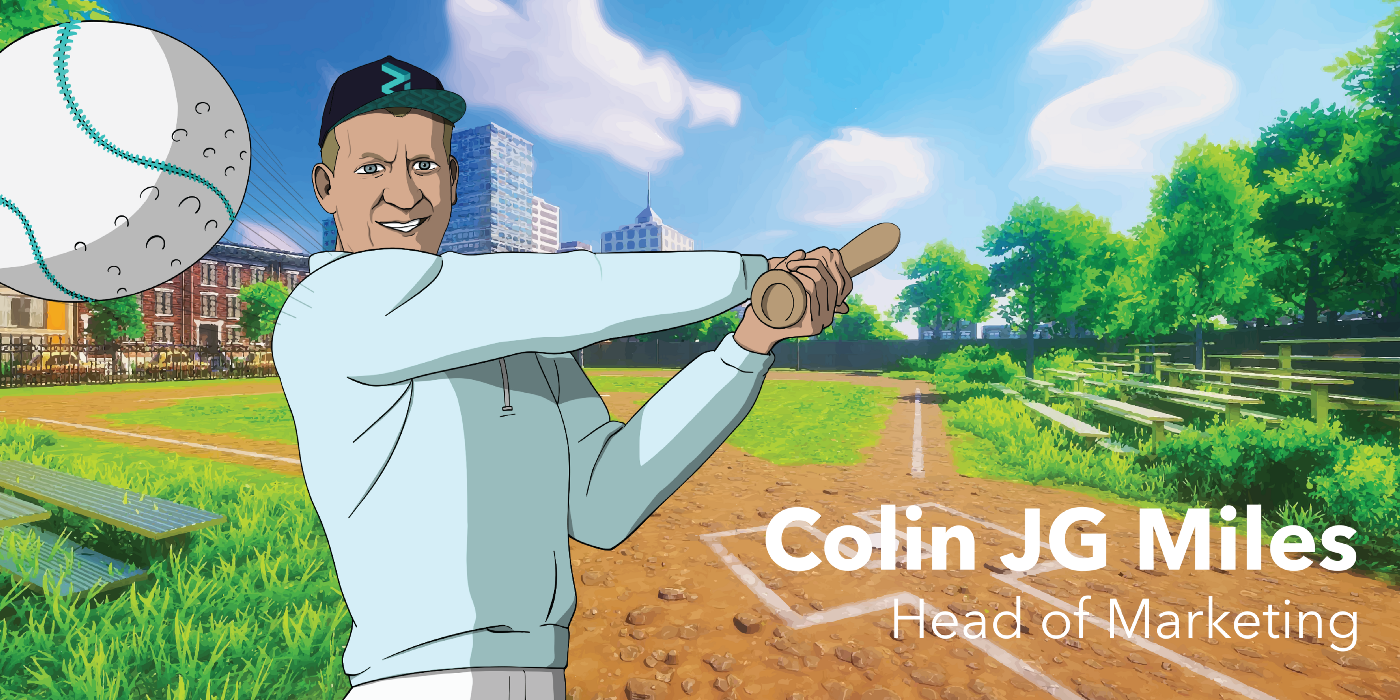 We were thrilled to introduce our new Head of Marketing, Colin JG Miles, earlier this month. Many of you may have already interacted with him over Telegram, or seen his Linkedin post discussing why he joined the team. Let's hear what he has to say:
You've been in the larger community for a while now. How does it feel to be part of the team?
CJGM: Having absorbed as much industry and community information as possible about bitcoin, crypto and the blockchain since day one (albeit for me that was in 2013), I had looked at many different projects from both inside and outside, either academically or commercially. When Zilliqa came on the horizon, I felt an immediate sense of belonging. It is oft-repeated that you should follow your passion, it is fantastic to see people doing this every minute of every day.
What's your priority for Zilliqa marketing over the next 3–6 months?
CJGM: Strategically, I have to make sure all of our assets, resources, content, social media channels and events are aligned in an impactful and auditable way. The output has been amazing, but the market still has little awareness of Zilliqa. I need to work with the team to fix that with some tactical finesse — and drive the brand into the wider community — both enterprises and retail consumers.
Three words to describe Zilliqa at its current stage.
CJGM: Storming, norming and performing!
Your advice to community members who have feedback.
CJGM: Well, I have taken the approach to answer as many constructive queries as possible, whether it is through email, telegram, twitter, reddit, discord — or LinkedIn. If you have something to ask, and think it adds value, we will appreciate the input. The Zillacracy initiative is a great example of feedback gathering, which will turn into viable projects that can boost Zilliqa's offering.
Best marketing-related advice you've ever received.
CJGM: "The best marketing doesn't feel like marketing."
Welcome Colin! We're sure you'll knock it outta the park.
Zilliqa.com: Our story, your source of truth for all things ZIL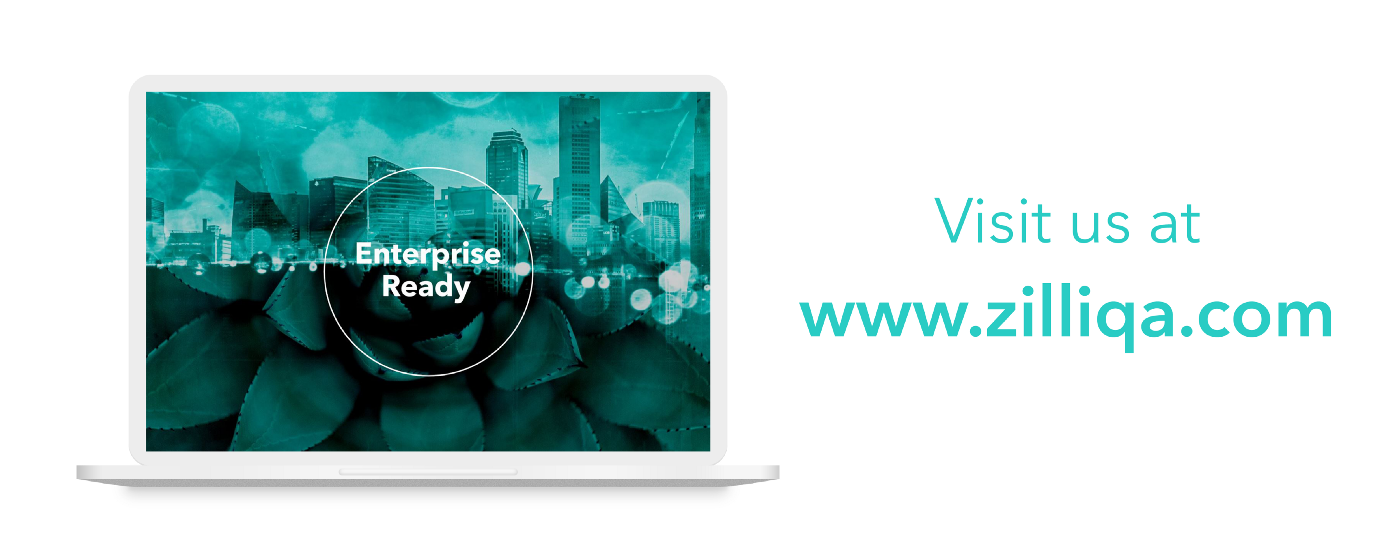 All people and brands have a story to tell — and we're no exception. As we mentioned above, we're growing our marketing team in order to tell that story more powerfully. You and I have both seen people scoure the twitter and TG worlds to find evidence of the authenticity and technical calibre of projects- and that's completely fair. We thought it was important to create a reliable source of truth on all things ZIL to build up trust. Our new website, unveiled in February, will act as this source.
It outlines our journey, our focus areas, the roadmap of some of the key projects we're working on, our use cases and prominent partners, and other resources to help our community of investors, miners, developers and those wishing to learn more about Zilliqa. We have also added an FAQ section to support those of who have some basic queries about Zilliqa and the wider ecosystem.
This is an evolving website which will continue to be developed and enhanced for your benefit. For any and all suggestions for improving our website, do get in touch with over Telegram, or consider submitting a project proposal at zillacracy.com
Fasten your seatbelts: This ride's gonna make you #GoCracy

Our newest community-driven initiative has taken off the runway with over 30 innovative project proposals submitted in just 2 weeks.
Known as Zillacracy — this love child of our marketing team and some dedicated $ZIL supporters and champions, came into being only a couple of weeks ago. It has quickly received positive feedback and has heightened engagement. See this.
Designed to be for the community and by the community — Zillacracy will be co-governed by some dedicated Zilliqa supporters, with members of the Zilliqa team providing additional support and resources as required.
We're touched by the time, effort, ingenuity and creativity lent to the proposed projects, and eagerly await to see how they will unfold and bring in new people down the crypto rabbit hole in the months to come.
Zilliqa Token Swap Now Complete, 98.3% ERC20 ZILs exchanged for mainnet $ZIL
We're still getting a ton of queries on this for those who did not manage to exchange their interim tokens for our native $ZIL token. Here's what we can tell you.
Hereafter, all tokens purchased from exchanges listing ZIL will now be native tokens, so newly onboarded token holders do not have to worry about the swap. Listed exchanges include Coinhako, Huobi, Tokocrypto,Kucoin, and crypto.com and since February 2020 — Binance US, among others.
Technical Updates

Platform Developments
Zilliqa versions 6.1.1and 6.1.2were released in February. These fix versions are targeted at lookup nodes and exchange-hosted seed nodes.
Work is progressing along for the next Zilliqa version 6.2.0, which already includes smart contract-related updates such as Scilla external libraries support and the isolated server for running contracts
Interested in learning about or contributing to the Zilliqa blockchain core protocol? We will soon launch a proposal repository to formally document existing and proposed core features — stay tuned!
Scilla Updates
We have added a scilla-server that can be launched by the blockchain process and can respond to queries for both checking a contract (the work done by scilla-checker) and executing a transition (the work done by scilla-runner). The motivation for this addition is to save on the process launch time every time scilla-checker or scilla-runner needs to be executed. This feature will soon be integrated with the core blockchain code for an overall faster execution
Work on supporting reading states of other contracts is progressing, with the static parts of it completed. We are now working on supporting the dynamic (runtime) changes required to make this work. On the experimental compiled execution framework, we have now moved on to supporting full contracts (from the previously working execution of pure expressions). Though the immediate goal is to not support all Scilla features, we hope to have some initial performance numbers soon, to indicate the benefits of such a framework
Decoding Crypto: Challenge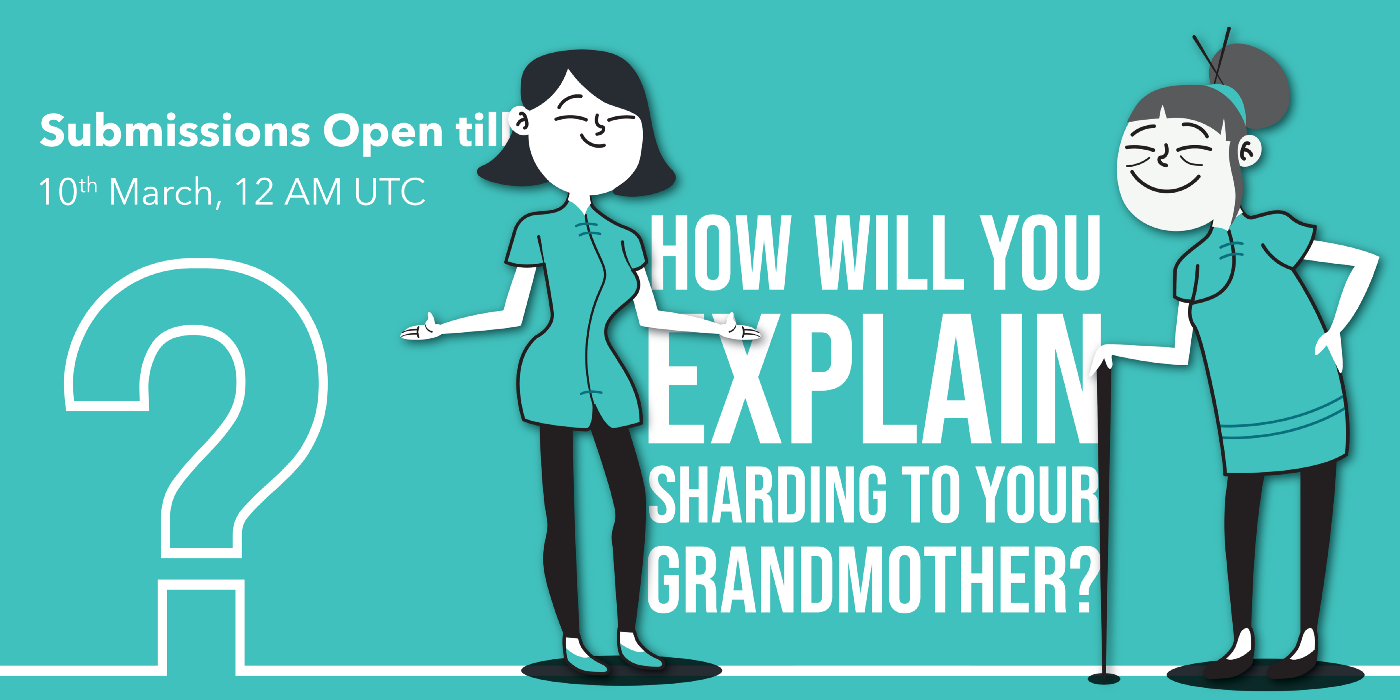 It's time to put your thinking caps on.. For all you crypto-nuts out there, how well can you explain this world to 'people on the outside?' For more people to be able to enter the crypto scene, they need to be able to break down the jargon.
How will you explain the concept of sharding to your grandmother?
Now, we're not promising that decoding this particular word will get your grandparents to #BuildOnZIL or trade, but we do promise that it'll be a fun challenge! Don't forget to be creative… it's key to winning :)
Guidelines:
You can create and post an image, share a video (max. 3 minutes), share written content (max 400 words), an infographic, or a series of tweets (4 maximum).
Retweet this contest and respond via the comments (with an external link to Medium, YouTube or Linkedin if needed) of our twitter thread.
Deadlines: 10 March, 12 AM UTC
Giveaway: The best response will win exciting ZIL merchandise.
In the News
Just this month, we've managed to share our story and highlight our on-going projects via bylines in top business and tech titles, radio stations, international podcasts and a premier crypto TV news channel.
As we explore growth and adoption in fintech — in Singapore and beyond — read (or listen) what our expert Kenneth Bok had to say on the digitisation of the sector, and recent regulations that promise to change the scene on Money FM 89.3 here, on Singapore Business Review, and in e27.
We were also thrilled that we could partner with the David Pakman Show, where he very clearly explains Zilliqa's value proposition, our use of sharding to achieve linear scalability, our investment in our community via ZILHive, and what's on the horizon for us as we head towards adoption.
In Techcryption, Amrit Kumar talks about what Zilliqa offers to enterprise users, and how we're stepping up our game. He also spoke about all things ZIL to Crypto Basic Podcast.
Max Kantelia, Co-founder at Zilliqa speaks to Block TV on the what sets Zilliqa apart, our unique scalability solution, our focus on the DeFi movement — its current uptake and its potential to transform the world into a much better place, and even to "unbank the banked" — Curious? Don't forget to watch the video.
I think we've given you plenty to read about for now!
Regards,
The $ZIL team
For further information, please contact us on: