Zilliqa launches initiative to support sustainability-focused fashion innovators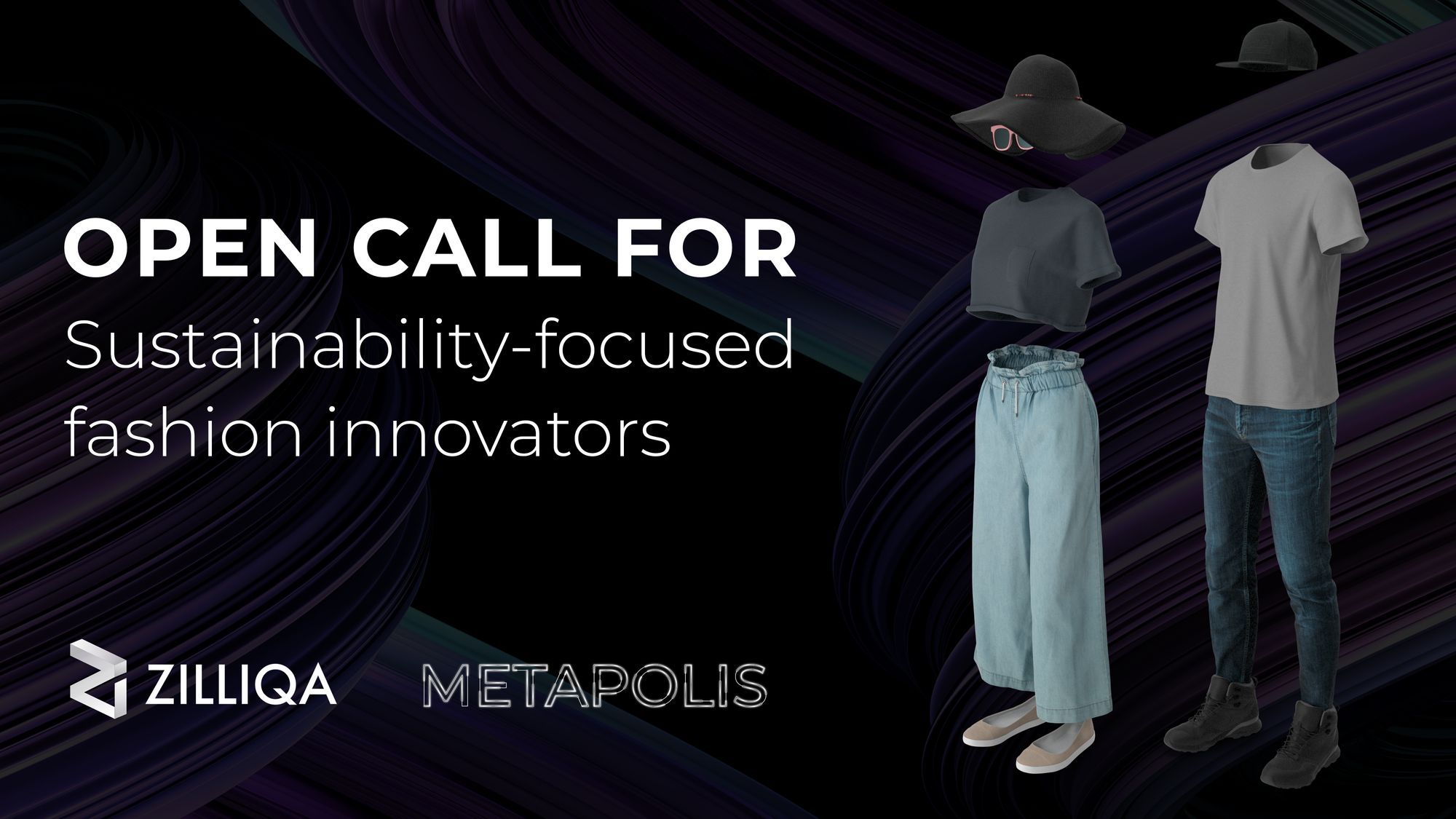 Chosen partners will design a special fashion line for avatars on the Zilliqa-powered metaverse, Metapolis, and become the official partner for e-commerce merchandise; Offering global visibility, support, and funding to grow their brand
Zilliqa, the high-performance, high-security, and low fee Layer-1 blockchain protocol, and Metapolis, an extended-reality (XR) metaverse-as-a-service platform (MaaS) powered by Zilliqa, are launching a new initiative to support creators with a focus on sustainable fashion. Three finalists will win grants of up to $15K and create a fashion line for Metapolis avatars. The winner will become the official e-commerce merchandise partner for Zilliqa.
The selected winner will work alongside Norah Sallam, Creative Director of Zilliqa, to design and manufacture merchandise as an official partner. The winner will also benefit from the global visibility that Zilliqa brings. For example, the official brand will be worn by the core team during events and podcasts. Additionally, the three finalists will also design a fashion line for avatars within Metapolis and earn a percentage from the sales. The funding and support given hopes to push creators to leverage their marketing and business needs.
Applications are now open for emerging brands, indie labels, established companies, or fashion creators with access to suppliers. The application will only be accepted if the brand includes at least one of the following techniques in its work: upcycling, recycling, ethical fashion, slow fashion, or zero waste.
This new initiative, which comes at the perfect time following World Environment Day on June 5th, is a step forward in Zilliqa's commitment to building a carbon-neutral ecosystem. In terms of carbon emissions, Zilliqa is already approximately 10,000x less than other blockchains like Ethereum. Zilliqa's new initiative will prioritize those who support ethical consumerism, responsible sourcing, and sustainable fashion, in alignment with the company's vision of becoming carbon negative in 2022.
"Digital fashion is a booming industry and as more talent looks at entering the Metaverse and Web3 space we want to support their initiative in building a sustainable and inclusive world across both physical and digital environments," says Sandra Helou, Head of Metaverse and NFTs at Zilliqa. "We look forward to partnering with some talented creators that share the same sustainability values as Zilliqa and Metapolis, and helping them enter their next stages of growth."
To apply go to: https://boards.greenhouse.io/zilliqa/jobs/4541467004