Zilliqa Inks Partnership with Travala.com, 3M + travel products buyable via ZIL soon! #TravalaWithZIL
With this move, token holders across the globe will be able to purchase over 3 million travel products using ZIL, and can benefit from up to 40% in cost savings as well as exciting discounts and rewards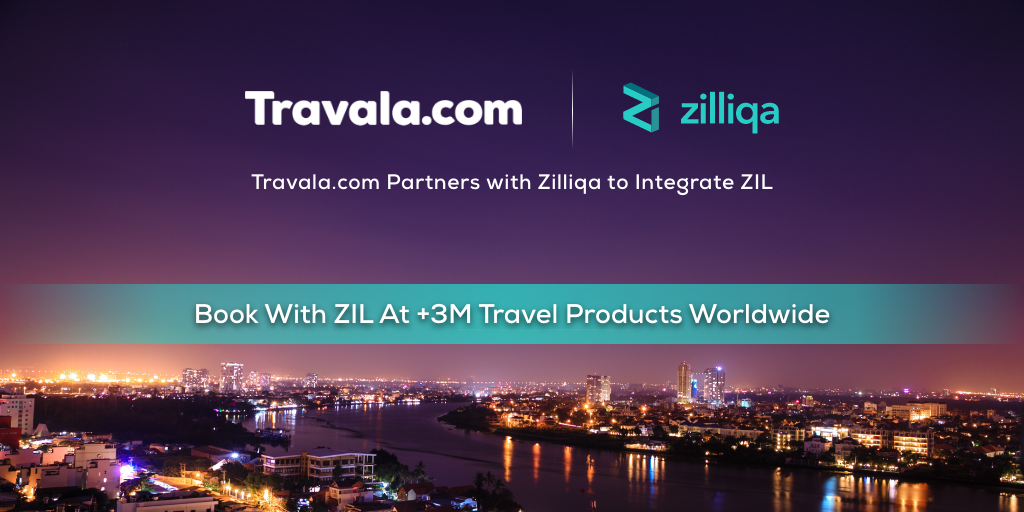 We have officially partnered with Travala.com, the leading cryptocurrency-friendly online travel agent (OTA), to integrate ZIL as Payment Option on the booking platform. With this move, token holders across the globe will be able to purchase over 3 million travel products using ZIL, and can benefit from up to 40% in cost savings as well as exciting discounts and rewards when booking with Travala.com.
This partnership with Travala.com comes on the back of a historic week for us, as we launched our non-custodial staking services 24 hours ago, and recorded $1 billion ZIL (approximately US$19 million) staked on the network within the first 7 hours of going live. We're excited to build on our track-record of pushing mainstream, large-scale adoption and pioneer new ways of rewarding our consumers as we join the roster of 28 leading cryptocurrencies already listed on the Travala.com platform.
Given the lucrative channels to build customer loyalty and mainstream utility of crypto through both Travala.com and Zilliqa channels, this is an exciting proposition for both companies!
We expect listing to take place within two weeks, after which travel bookings can be made using Zilliqa native tokens ZIL.
Celebrate this week with us by tweeting #TravalaWithZIL via SocialPay and earn 14 $ZIL for every valid tweet*.
*Terms and Conditions Apply. Check our guidelines before you participate!
For further information, please visit: