Zilliqa Community Update 29 October 2019
Zilliqa is trotting the globe for the next few weeks, sharing all that we have to offer with our diverse community, engaging with top experts in the industry, and highlighting the leaps we've made with our technology this year.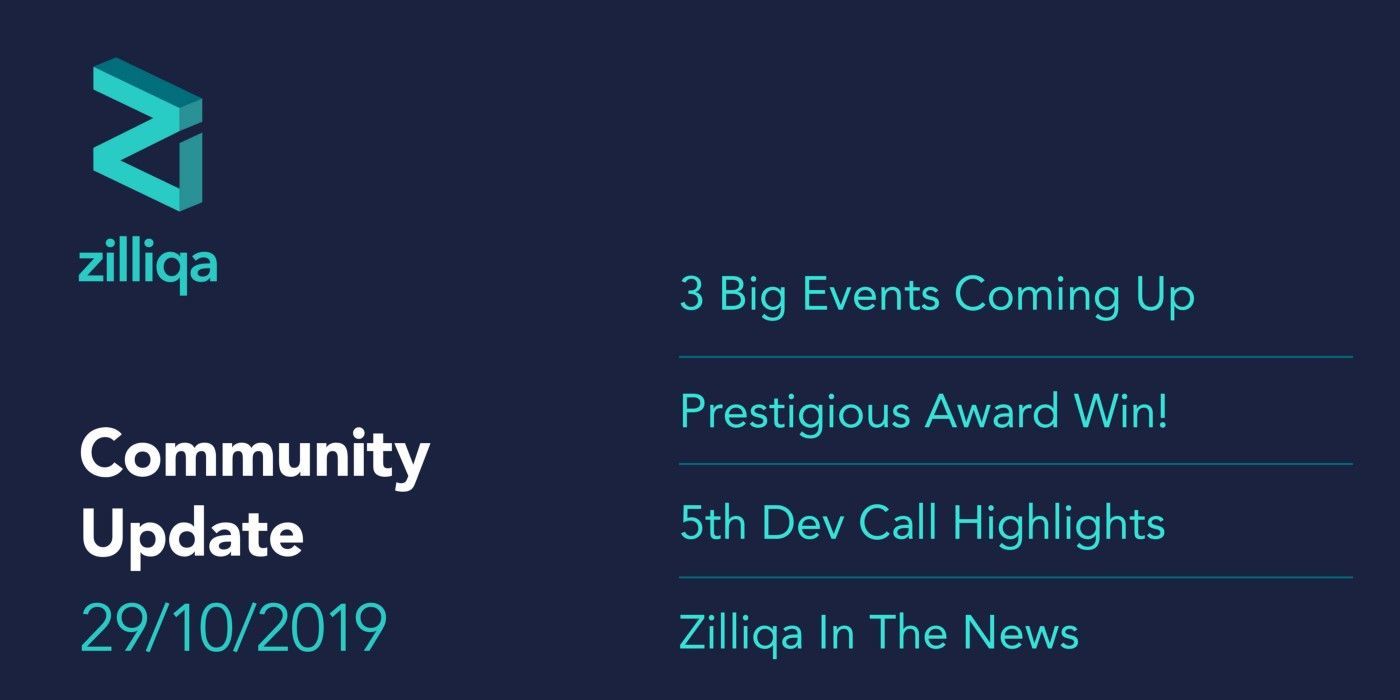 Hello world!
Zilliqa is trotting the globe for the next few weeks, sharing all that we have to offer with our diverse community, engaging with top experts in the industry, and highlighting the leaps we've made with our technology this year. We share details on the on-going and upcoming events, our latest award win, and recap our most recent developer call in this week's update.
1- San Francisco Blockchain Week
If you're in the area and plan to attend, you can find some of our experts at Epicenter (main event), booth #24, from 31 October to 1 Nov. Our Co-Founder, Max Kantelia, will be discussing "Scaling in 2020: Layer 1 vs Layer 2" at a panel session with Celer, Elastos and Messari on 31 October. Our Developer Evangelist Gareth Mensah will also be hosting a workshop titled "Introduction to Scilla," which welcomes all developers to attend. This will take place on 1 November.
2- Malta A.I. and Blockchain Summit
We're excited to visit Blockchain Island for the second time this year! Malta A.I. and Blockchain Summit, to be held on 7 and 8 November, promises an exciting winter edition filled with around 10,000 professionals, including the best and brightest minds, investors and leaders in the industry! Our co-founder Max Kantelia will be at the event, and is scheduled to speak on "Financial Inclusion and Decentralised Finance" on 8 November.
Last year, the forward-thinking Maltese government actually introduced three new regulations supporting the growth of this industry. We eagerly await this event, and hope that participants ignite discussions or reveal announcements that will further push the envelope for the blockchain ecosystem's innovation and growth.
3- Singapore Fintech Festival 2019
Our "events tour" of the year will end in one of the most exciting hotspots of all, and one that we at Zilliqa are proud to call our base — Singapore! As you're probably well aware, Singapore Fintech Festival is a massive event, bringing together not only blockchain experts, but prominent leaders and decision-makers from every sector — including government, finance, academia and industry. We would love to welcome you to the Zilliqa-Aqilliz joint booth during the event, located at 4L42 at the Singapore Expo's SWITCH pavilion.
Please follow us on Twitter @zilliqa for more event updates in the coming weeks.
Prestigious Award Win!
Zilliqa's 'Safer Smart Contract Programming with Scilla' paper has won the distinguished artifact award at SPLASH 2019 OOPSLA!
Earlier this year, the programme chairs from OOPSLA had issued a call for artifacts. Artifacts refer to accompanying materials such as code, which are usually submitted along with academic papers to ensure a thorough peer-review process. Artifacts help fellow researchers to reproduce the results obtained in the paper, and reuse it to build upon the work. Artifacts also help the reviewers to reproduce the relevant claims from the paper, as identified by authors.
Submitted artifacts were evaluated in relation to the expectations set by the paper. Artifacts were expected to be: 1) consistent with the paper, 2) as complete as possible, 3) well documented, and 4) easy to reuse, facilitating further research. The chairs then chose four distinguished artifacts recognising them for their excellence. Our paper titled "Safer Smart Contract Programming with Scilla" was one of them.
Our focus on implementing the best technology and putting security first has paid off, and it's what will ensure we stay competitive in this industry. We are extremely proud of all our co-authors, who in the spirit of producing open, reproducible and reusable scientific work, have enabled Zilliqa to attain this recognition and high benchmark of technological excellence.
Please join us in applauding Ilya Sergey, Vaivaswatha Nagaraj, Jacob Johannsen, Amrit Kumar, Anton Trunov, Ken Chan Guan Hao for their fantastic work on this.
Highlights from the latest developer call
Our Developer Evangelist Gareth Mensah hosted another developer call last week. A dozen community members from across Europe, Asia and America participated and shared their ideas with us. Gareth spoke about his upcoming developer workshop at San Francisco Blockchain Week (details in the events section above) and the Zilliqa version 5.1.1 fixes. He also discussed the release of the first ZRC-1 non-fungible token, which is now up for review by the community. The Moonlet team joined the call to talk more about their vision of becoming the portal to the decentralised world, the prototype they're working on, and their next steps for wallet development — including a brand new logo, mobile app and cool new features.
The next dev call, which is penciled in for 8 November, will feature a presentation by Jacob Johanssen on the cashflow analyzer. This session will be confirmed with further details in the coming week.
Zilliqa In the News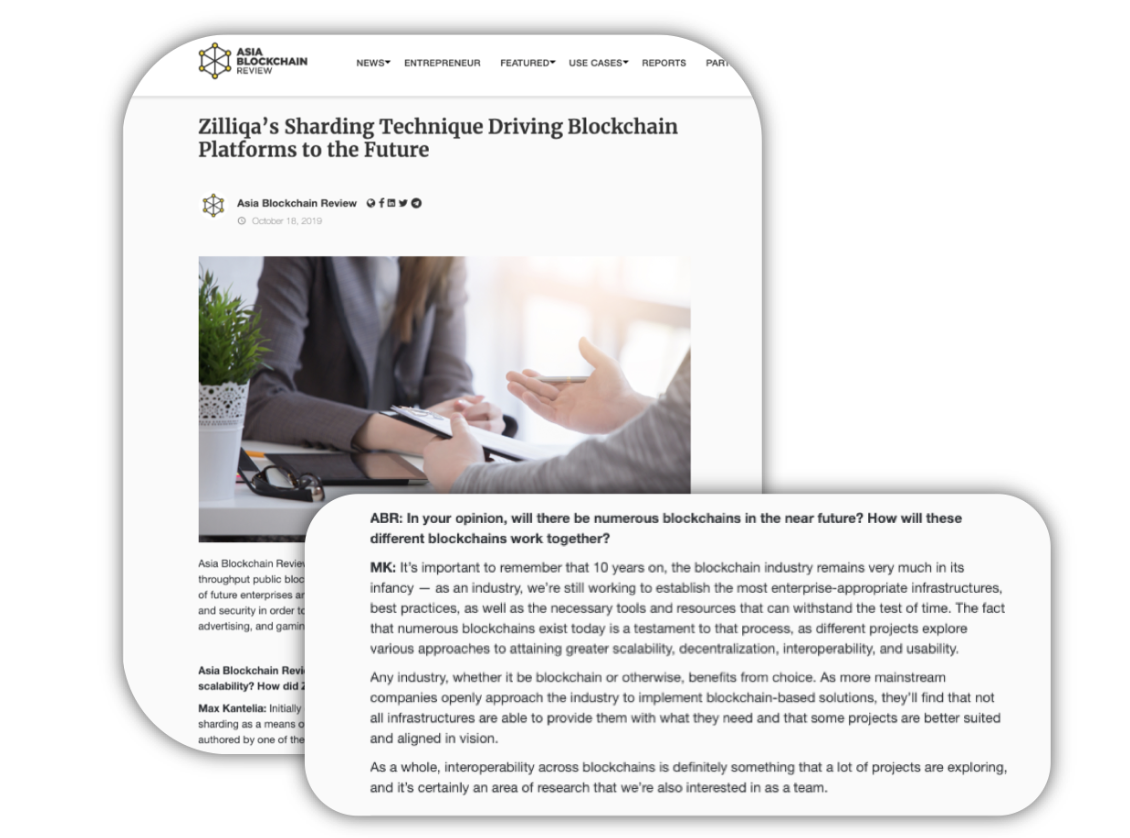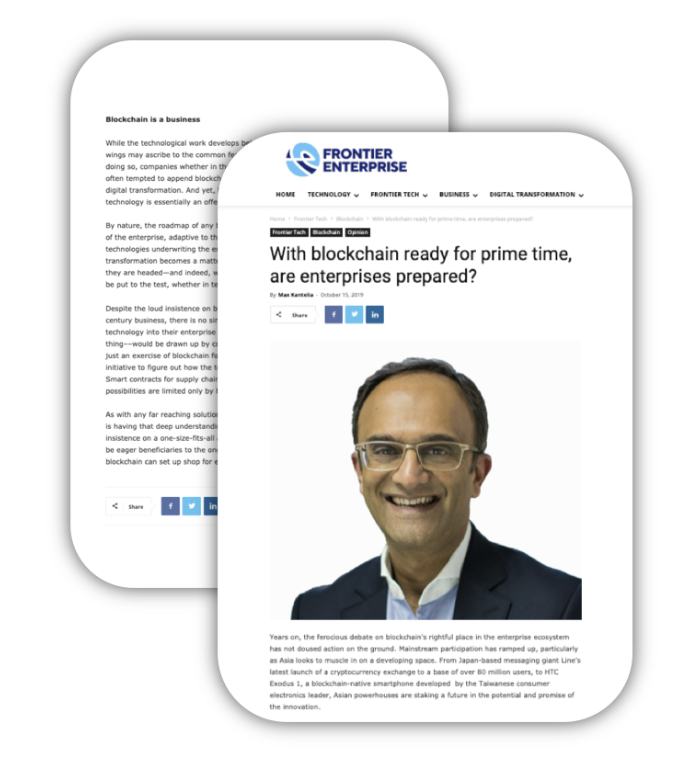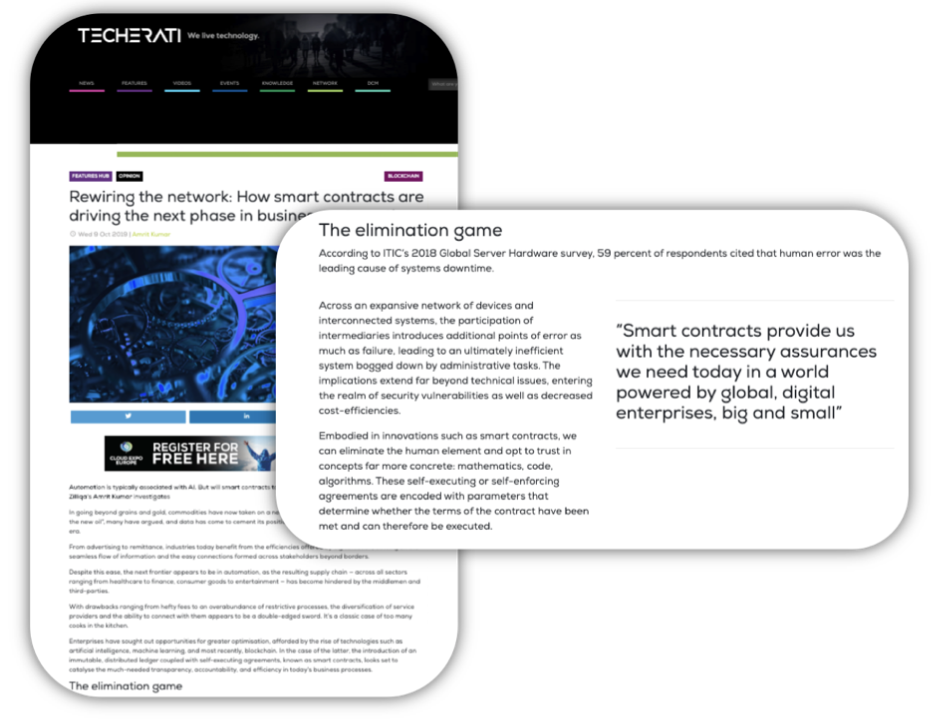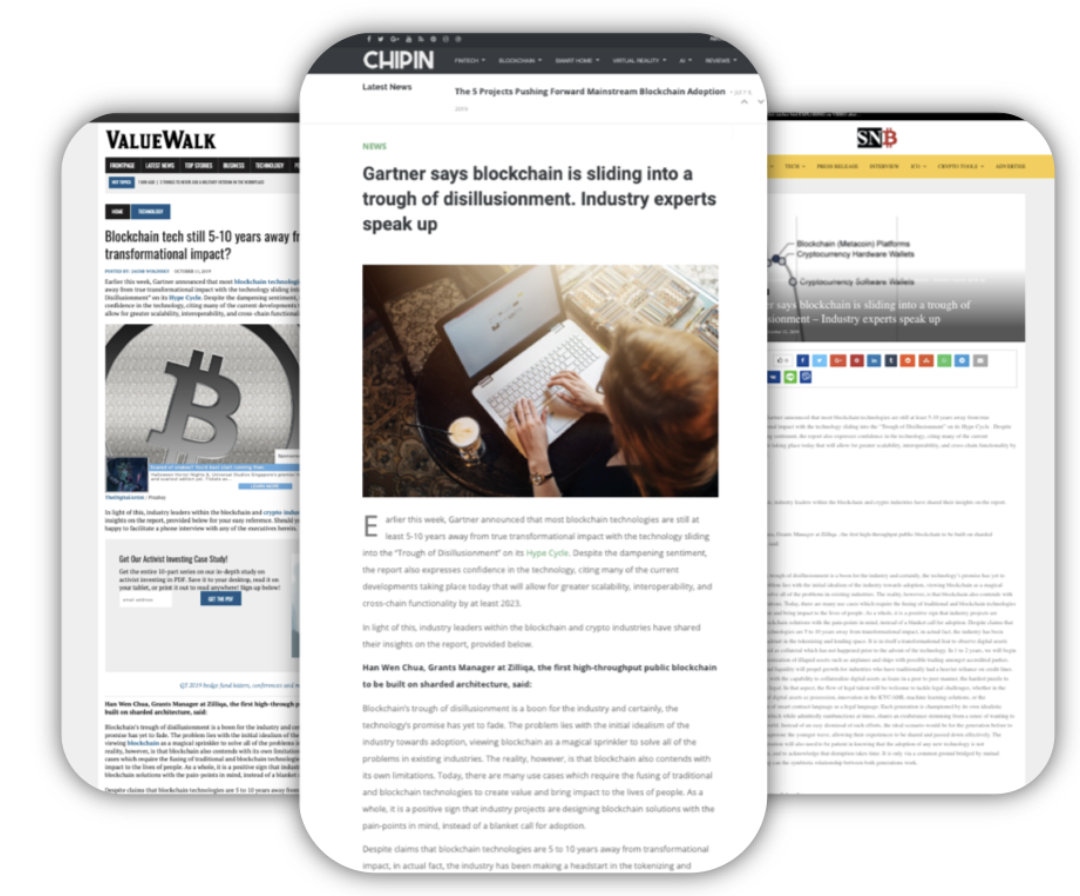 For further information, connect with us on one of our social channels: