WEB3WAR beta v0.7 release notes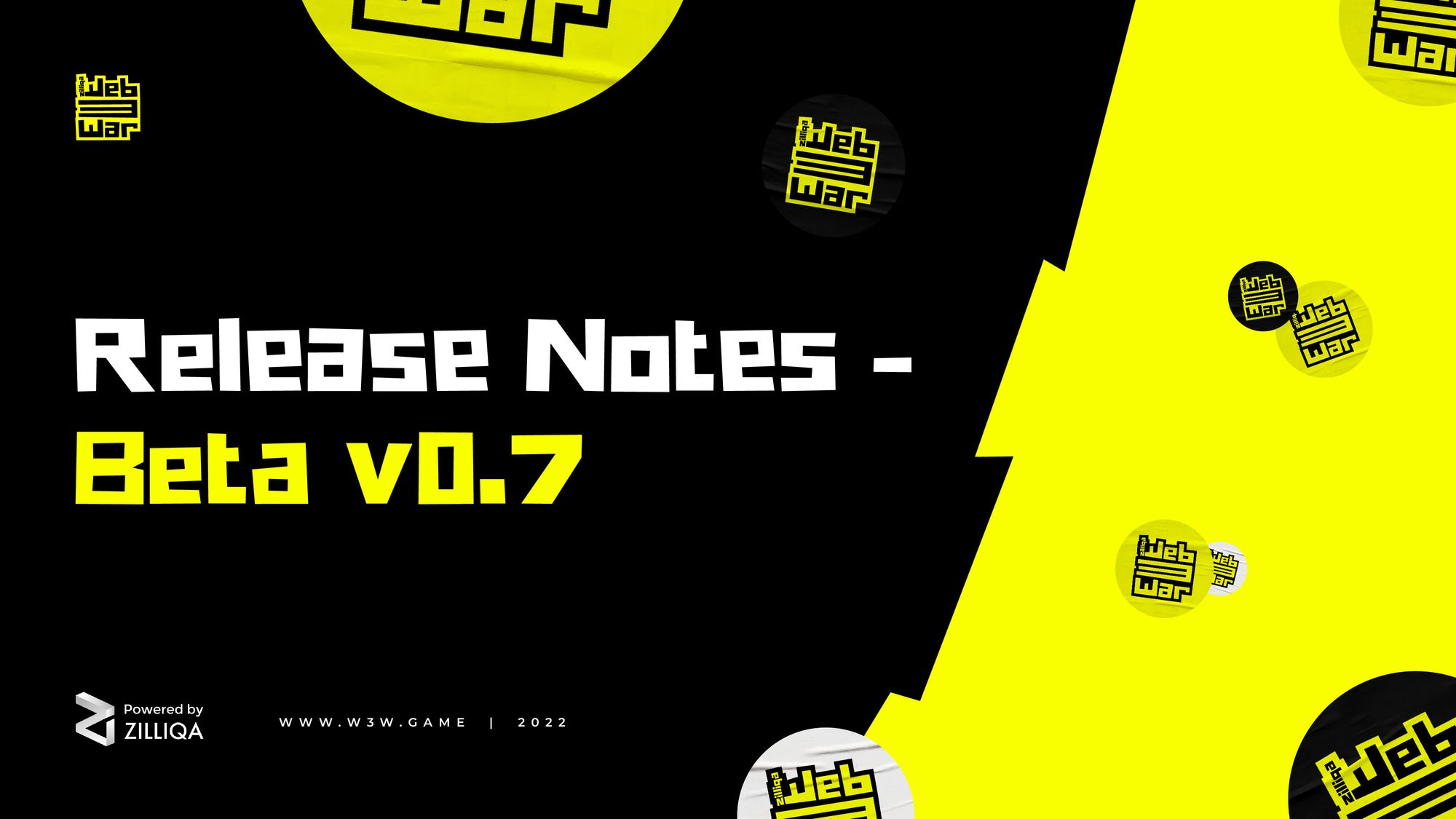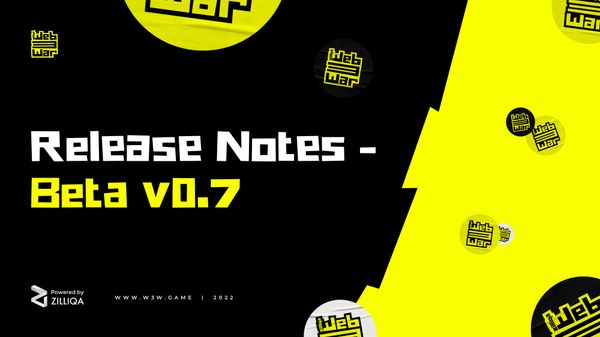 New features
A large collection of new weapon skins has been added.
Added new high-definition weapon skins to the weapon customisation interface.
Improvements made to in-game and main menu user interface.

Performance improvements
Fixes deployed for lighting and shadows across all maps.
Character movement has been optimised to improve game performance.
Fixes introduced for several bugs identified in previous releases.

Gameplay changes
Improvements and bug fixes applied to bullet trajectory and explosions.
Muzzle flash has been greatly reduced.
Fixes applied to acceleration while jumping and falling.

Important notes from the devs
Don't forget we are in public beta - many things may still change between now and the final release of the game.

Next / Soon
A new map and many more features.

Zilliqa Gaming Hub beta v0.6.11 release notes
New features
Gaming Hub beta v0.6.11 is already live and includes fixes to improve the installation and update process.
Server connection speed has been improved.
Changes made to improve platform security.