WEB3WAR beta v0.5 Release Notes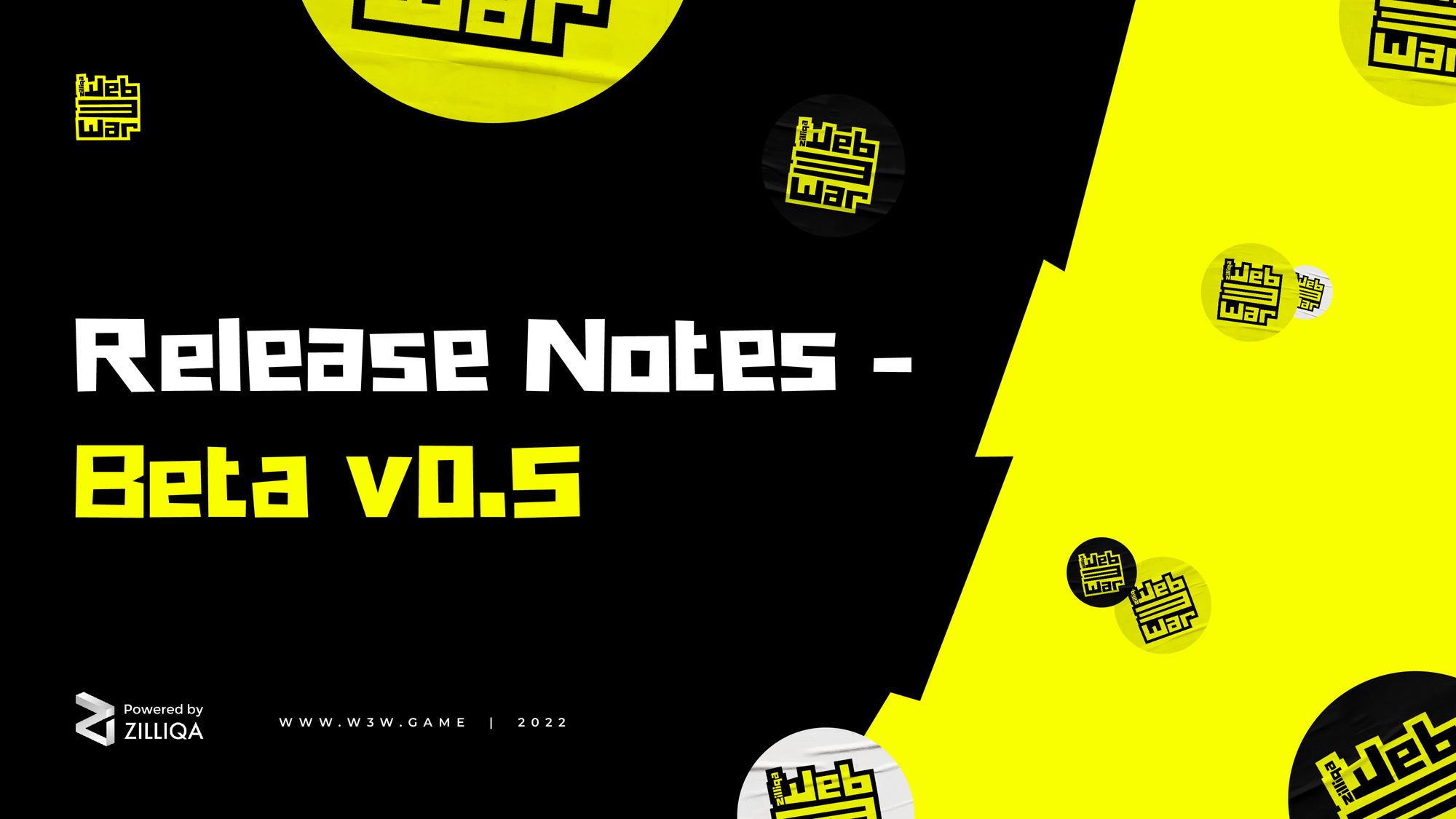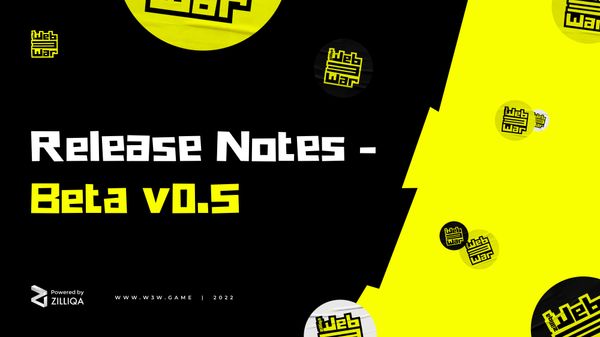 New features
New UI elements introduced as part of an overhaul of GUI.
Office map internal windows now break upon bullet impact.

Performance improvements
Big improvements to the stability and overall performance of the game.
Local player input has been upgraded to overcome issues encountered by players with high ping.
Refinements to level design
Collider optimisations introduced to improve gameplay.
Several bugs fixed.

Gameplay changes
Various adjustments to weapons balancing for damage, recoil, spread and ADS speed.

Important notes from the devs
Don't forget we are in beta testing mode - many things may still change between now and the final release of the game.

Next / Soon
A new map and many more features.
Zilliqa Gaming Hub beta v0.5 Release Notes
New features
Several bug fixes implemented for issues affect downloading, verifying and/or installing new updates.
New feedback status messages added during the update phase.
New loading icon introduced during update and install for all games.