Upcoming Upgrade of Zilliqa Mainnet to v9.2
The Zilliqa network is poised to deploy a significant upgrade to its mainnet with v9.2, scheduled to occur on 5th July at 08:00 UTC.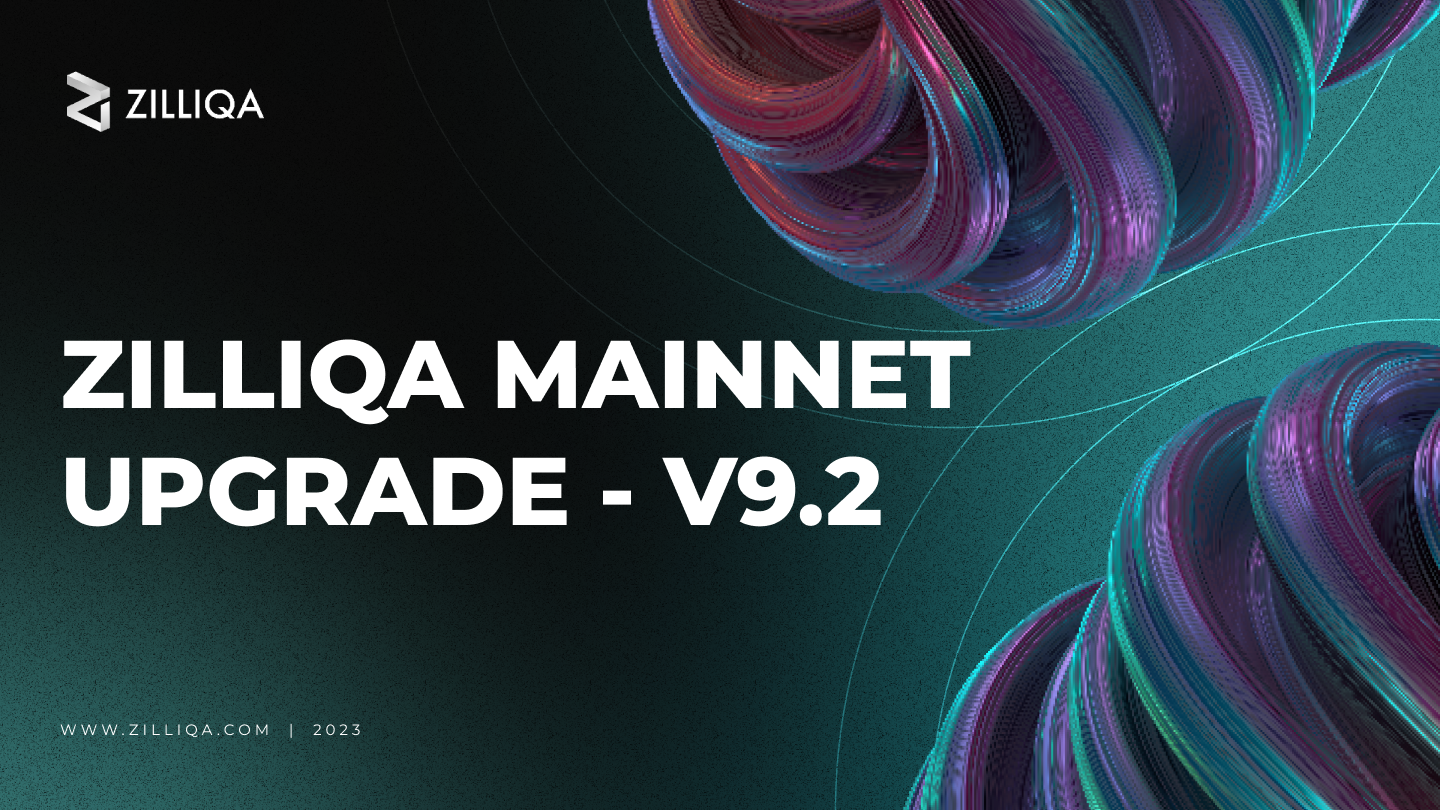 The Zilliqa network is poised to deploy a significant upgrade to its mainnet with v9.2, scheduled to occur on 5th July at 08:00 UTC, which will introduce several enhancements and new features designed to optimise performance and strengthen cross-chain functionalities.
This upgrade underscores Zilliqa's commitment to pushing boundaries in blockchain technology. The forthcoming improvements promise to bring significant value to users, developers, and node operators across the network.
Key among the improvements is enhanced interoperability between Ethereum Virtual Machine (EVM) and Scilla, making it simpler to create, test, and launch fungible tokens using ERC-20 and ZRC-2 smart contracts. This is a pivotal step towards facilitating seamless cross-chain interactions.
Further enhancements include extended testing coverage for third-party EVM contracts and full backward compatibility with all existing Scilla contracts in the Scilla release 0.13.3. This reinforces Zilliqa's commitment to robust security and functionality.
The upgrade also brings various bug fixes, improvements to server-side resilience, and enhanced overall network performance. These improvements aim to ensure a faster, more efficient, and more secure network for all users and participants.
For developers, v9.2 introduces an improved interface with advanced search and trace capabilities, as well as expanded development platform support. The upgrade also heralds the launch of a new Developer Network, granting early access to new features and products.
It is important to note that during the upgrade process, which is expected to take approximately 8 hours (but could extend as long as 24 hours) starting from 08:00 UTC on 5th July, the Zilliqa network will not process transactions. This includes all withdrawal and deposit functionalities. Users are advised to plan accordingly.
The Zilliqa team will provide prompt updates on the completion of the upgrade process and appreciates the understanding and patience of all network participants during this period.
Future upgrades will continue to enhance the capabilities of Zilliqa's EVM compatibility and overall network efficiency. These upgrades will also include improvements to the rejoin process and reward structure with the aim of relaxing constraints on miners' locations, subject to the network's governance system.
For a more detailed view of what the v9.2 upgrade entails, we invite you to explore the latest notes for Zilliqa v9.2 and Scilla v0.13.3.