Tyron brings sovereign identity to DeFi with TyronDEX
Tyron has begun rolling out its new decentralised exchange, TyronDEX, with new features being gradually implemented on the platform.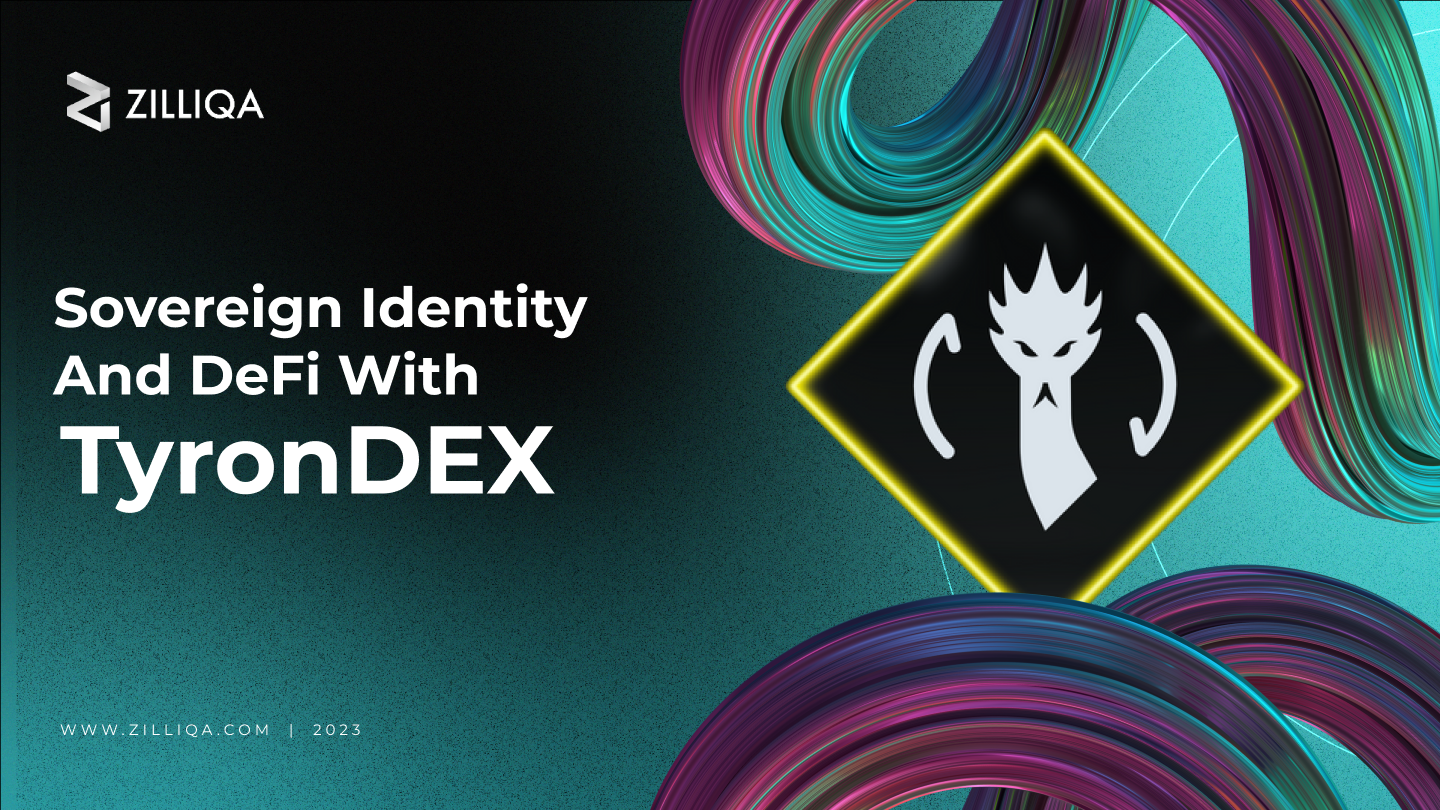 TyronS$I DAO has begun rolling out its new decentralised exchange, TyronDEX, with new features being gradually implemented on the platform.
TyronDEX is based on the Sovereign Identity Dollar (S$I), a stablecoin pegged to the Singaporean dollar which can be obtained by burning the TYRON token or locking XSGD. During the initial launch phase, SSI DeFi Account users can swap XSGD to S$I. In the future, users will also be able to obtain this token through zUSDT and over-collateralisation of ZIL.
The decentralised exchange offers several functionalities to users, including the ability to trade between TYRON and S$I tokens, access to DeFi protocols, and a multi-DEX platform through which users can easily swap tokens on the Zilliqa network.
Unlike other decentralised exchanges, TyronDEX leverages the unique sovereign identity features of the DAO's SSI accounts, allowing users to create a sovereign identity account with expanded functionality such as social recovery, integrated non-custodial wallets, and NFT domain names.
In addition, other wallets such as ZilPay can be used to connect directly with the TyronDEX interface if the user does not wish to create an SSI account.
We spoke to TyronS$I DAO co-founders Mariana Gaddi and Xalkan Duarte to find out more about TyronDEX and the expanded DeFi functionality it offers to the Zilliqa community.
What is TyronDEX?
TyronDEX is a decentralised exchange (DEX) that combines familiar DeFi protocols and tools with the sovereign identity functionality of the Tyron SSI Protocol.
Within the Tyron Network, self-sovereign identities (SSI) can interact with TyronDEX from their DeFi accounts using a simple and unified interface where they can choose from the best liquidity options, such as comparing the returns received from DragonDEX (ZilPay), ZilSwap (Switcheo), and Avely Swap (Avely) for the purchase and sale of stZIL.
Xalkan explains that the DEX will support trading between ZIL and tokens such as TYRON, XSGD, zUSDT, ZWAP, stZIL, and ZLP. It also enables the exchange of XSGD for S$I, as well as S$I for TYRON, and vice versa.
In addition to the features above, Xalkan states that the platform delivers a permissionless and decentralised platform on which to launch Initial DEX Offerings (IDOs).
"The TyronDEX technology enables fair-launch IDOs with predetermined launch prices, while allowing adjustments of variables such as token availability for the IDO. The first token to use this functionality is the TYRON token," Xalkan says.
"The TYRON technology is permissionless and decentralised. Therefore, it can be shared as open-source for other sovereign identities to launch their tokens, create liquidity pools with the SSI Dollar, and launch their own DAOs."
The fair-launch technology of TyronDEX also allows for fundraising to be conducted in Singapore dollars thanks to the parity between the SSI dollar and XSGD.
"TyronDEX differs from other DEXs on Zilliqa, which are based on the ZIL cryptocurrency, by presenting new opportunities through the Sovereign Identity Dollar stablecoin (SSI Dollar, S$I)," Xalkan says.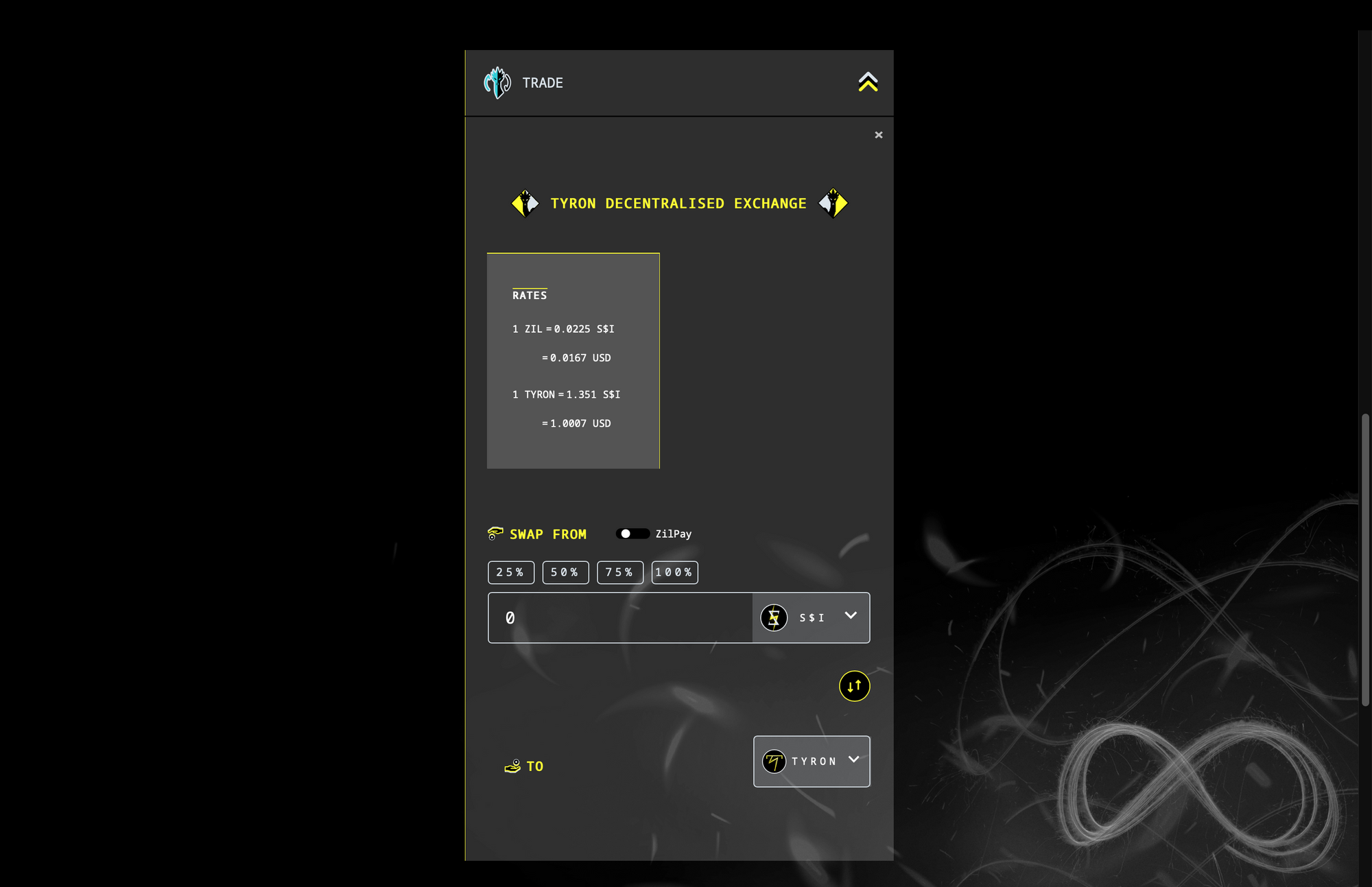 TyronS$I and sovereign identity dollars
In addition to its stablecoin offering, the SSI Dollar, TyronDEX also supports the new TyronS$I token, a liquidity pool token created by combining the existing TYRON token and the new SSI Dollar.
"With TyronS$I, users can participate in farming, use it as a means of payment, transfer it to other members of the TyronS$I DAO, redeem it for governance credits, and obtain S$I loans," Xalkan says.
"Furthermore, the multiDEX functionality enables increased liquidity in any of the DEXs integrated with TyronDEX, as well as staking and owning soulbound tokens. All of these funds are always protected by the TYRON social recovery mechanism, which is permissionless and decentralised."
SSI Dollars can currently be created by burning TYRON tokens or locking XSGD, with the act of burning TYRON reducing the total supply of that token.
Loans obtained through XSGD and zUSDT on TyronDEX are secured by non-custodial SSI vaults, and an annual fee is charged for managing these loans. Xalkan notes that once they have SSI Dollars (S$I), users can leverage this token in a number of exciting ways.
"Users can use their S$I for providing liquidity in decentralised exchanges like TyronDEX, joining DAOs, governing and profit-sharing from communities like the TyronS$I DAO, and other DeFi applications."
"Additionally, S$I can be used for payments and peer-to-peer transfers with fiat currencies."
Users who choose to connect to TyronDEX using an SSI account will also have access to the platform's expanded sovereign identity features, such as social recovery functionality, non-custodial digital identities, and DeFi wallets.
DEFIxWALLET and social recovery features
Mariana explains that SSI accounts comprise a digital sovereign identity that allows users to securely store their funds in a decentralised manner while taking advantage of features such as social recovery to reduce the risk of losing access to their wallet.
"The SSI Account includes a non-custodial wallet (DIDxWALLET), is fully decentralised, and is protected by TYRON social recovery. By buying a simple NFT domain name, sovereign identities can explore the diverse possibilities offered by the blend of blockchain technologies and decentralised identifiers (W3C DIDs) that make up the TYRON Network," Mariana says.
"With an SSI Account, users can interact with one another, send and receive money, manage various NFTs, and incorporate them into a social wall with public links to their profiles (known as a social tree). Users can also associate other wallets like Binance and Metamask, among other features."
With the launch of TyronDEX, Tyron S$I DAO has also created a new DEFIxWALLET, which creates a DeFi-focused SSI Account that complements these existing features and combines sovereign identity functionality with decentralised finance.
"This account connects to the DIDxWALLET via the TYRON Network and has social recovery from the moment it is created. Like all wallets in your sovereign identity, funds in your DeFi SSI Account can be secured by social recovery," Mariana explains.
This new DeFi SSI Account includes the following features:
Access to TyronDEX, DragonDEX, ZilSwap, and AvelySwap as it is a multiDEX technology
Access to the TyronS$I DAO
Management of DEFIxWALLET balances, sending and receiving tokens, and batch transfers
Soulbound Tokens
ZIL official staking
Liquidity pools and DeFi passive income
The Tyron network's social recovery functionality operates through appointing at least three other sovereign identities as NFT guardians, which are chosen in a permissionless and decentralised manner. Using decentralised identifiers, users can authenticate themselves without any intermediaries using public cryptographic keys in the DID document.
"The DIDxWALLET contains this information, keeping it secure from censorship and under the full control of the user. This is the fundamental principle of self-sovereign identity (SSI)," Mariana says.
"To control a sovereign identity, you must use a key-based wallet whose address is the SSI Controller of the account. In practice, commonly used key-based wallets include ZilPay or Metamask (note that if you lose your private key, you will also lose the funds in such wallets). With social recovery, TYRON offers a secure way to mitigate this significant risk and enables users to recover their funds."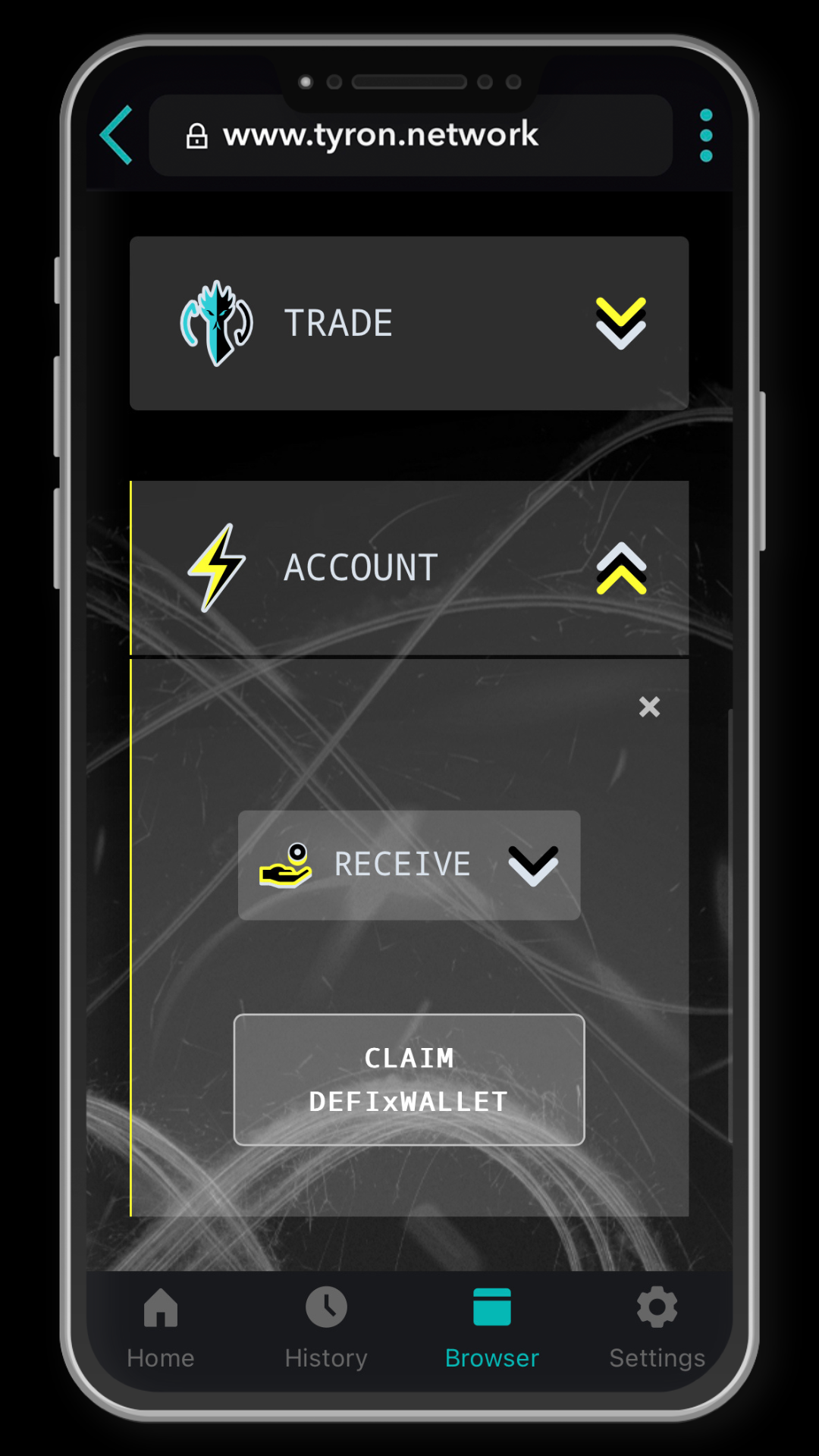 EVM and the future of Tyron S$I DAO
Zilliqa's nascent DeFi ecosystem is poised for significant growth thanks to the continuous improvement of network features to expand interoperability and constant development from the community. One of the biggest recent changes to the Zilliqa network was the introduction of EVM compatibility, allowing contracts written in Solidity and other EVM languages to be executed on the Zilliqa blockchain.
We asked Xalkan about Tyron's views on Zilliqa's recent introduction of EVM compatibility and what this could mean for the growth of DeFi and the ecosystem as a whole.
"I believe that Zilliqa EVM is a significant step towards connecting with the Ethereum ecosystem and its available technologies. It has the potential to attract more developers to Zilliqa, as well as projects that support the entire crypto ecosystem, not just specific products."
"DeFi is the most promising blockchain use case, as it can genuinely improve people's lives while also strengthening the network effects of Zilliqa. At Tyron, we are committed to ensuring sovereignty through our vision and actions. Therefore, we are excited to integrate new EVM DeFi protocols on tyron.network and empower them with Tyron tech, such as decentralised identifiers, social recovery and multiDEX," Xalkan says.
Looking ahead beyond the rollout of TyronDEX, Xalkan says that one of the major focuses for the DAO going forward is expanding the utility of the SSI Dollar.
"Our focus for the upcoming year is to develop new functionalities related to the SSI Dollar in the field of LSDfi. This includes S$I loans with liquid derivative tokens such as TyronS$I and stZIL," Xalkan says.

"We will also prioritise working on SSI EVM accounts with an emphasis on interoperability. Furthermore, we are interested in exploring P2P bridges between the SSI Dollar and fiat currencies, such as the Argentine peso and Brazilian real, as part of our development strategy in the Latin American market."
To find out more about Tyron S$I DAO or get started with TyronDEX, visit the official website and join the conversation on social media.