Top 10 Zilliqa Highlights (April-May 2021)
Zilliqa continued to grow strong and steady in its second quarter of 2021. We surpassed 20 million transactions during this period. We built a custom marketplace for digital collectibles. We spoke to emerging artists. We dove deep into the NFT ocean and creator economy these past few months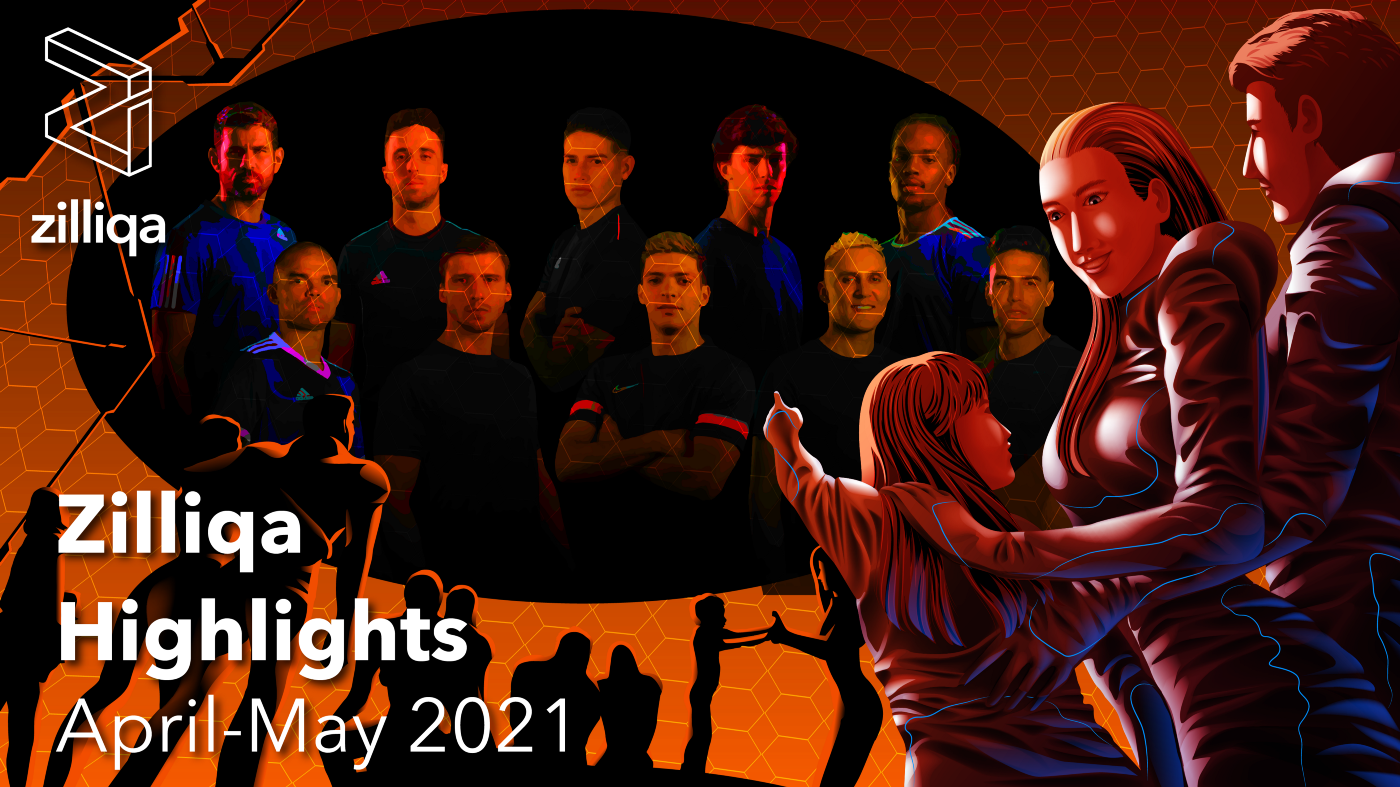 Zilliqa continued to grow strong and steady in its second quarter of 2021. We surpassed 20 million transactions during this period. We built a custom marketplace for digital collectibles. We spoke to emerging artists. We dove deep into the NFT ocean and creator economy these past few months — unearthing a trove of knowledge about this dynamic market in the process.
In case you missed any of these — catch-up with our below 10-point summary today:
The campaign for #ZilliqaFootballStars and the Polaris partnership started 27 April with a big bang on Twitter. Featuring teaser tweets from the 10 great footballers (who collectively command a following of 230 million), the campaign called to crypto communities, football fans and collectors of rare digital assets. The marketplace to purchase these NFTs went live this past weekend. Now, you too can have a piece of your heroes and their limited-edition digital representations stored forever-on-the-blockchain. Just visit https://football.zilstars.com/
The Zilliqa emoji went live on Twitter, triggered by the hashtags #ZilliqaFootballFans; #ZILForTheWIN and #Zilliqa . This caused quite a stir, and #Zilliqa was a trending hashtag in #Singapore. We were also LunarCRUSH's coin of the day several times!

3. Partner Wins:
XCAD Token Listing: Zilliqa is proud to power the $XCAD token, now available on five exchanges. XCAD will provide content creators with a platform to monetise their ideas more effectively, and help smaller channels grow. You can actually even earn these creator tokens as a Youtube viewer, and stake your $XCAD to earn greater rewards. XCAD Network also partnered with world-famous influencers like Mr. Beast and KSI.
UFF Sports: UFF Sports and Zilliqa partnered with the NFL Alumni Association to launch a revolutionary Legends League on the UFFS platform. The Ultimate Fantasy American Football League (UFAFL) and American Football Legends League (AFLL) is an NFT-based fantasy football innovation that will stream revenue back to the people that deserve it — the players. The AFLL will be high stakes with the world's best simulated fantasy players coaching the Legends in this one-of-a-kind league, powered by Zilliqa.
4. YLab x Zilliqa Event: In order to reach out to emerging artists from various fields and walks of life, and help them understand NFTs — Zilliqa partnered with Y-lab (National Gallery of Singapore's Art x Tech incubator) on a webinar. Garnering 7.5K + views (to date), we received fantastic feedback on the event content, the panel discussions and our announcement on the Zilliqa Creator's Fund — to be launched later this year!
5. The Zilliqa Ambassadors Programme was launched, calling on passionate Zilliqans to help spread word on our incredible work and milestones far and wide! The programme will consist of community ambassadors and developer-ambassadors. No matter what your skill-set, you could contribute — either by creating educational content, or by promoting Scilla-related content like code bounties, code walkthroughs and easy-to-understand articles on this smart contract's functionality. You could even make use of any linguistic skills to initiate newcomers from your country/region into the Zilliqa universe! Ultimately, this program will serve to help us populate content for the educational portal we're currently working with Zillacracy on. Apply here.
6. DeMons: As many of you know, DeMons is a brand-new, gamified community-driven NFT collectibles. The ownership of these Demon keys will be users' only access to DeMonverse — a first of its kind NFT game built on the Zilliqa blockchain. NFTs combined with gaming — what could be cooler! During April-May, the team completed its smart contract execution and key thematic artworks. They have also forged strategic partnerships with ecosystem members qvote and redchillies! More updates are coming this week.
7. Zilliqa Builds up China Strategy: In order to make the community and ecosystem as inclusive and convenient for all as possible, we have hired six new community members to help enhance our presence in China. Join us in welcoming the Zoro team! With their support, we've launched http://china-zil.com as the foundational website to educate and inform members — old, new and upcoming — about Zilliqa's work in China. Zoro will help us with Ecosystem growth; DeFi development; Unlocking NFTs Opportunities and Developer outreach.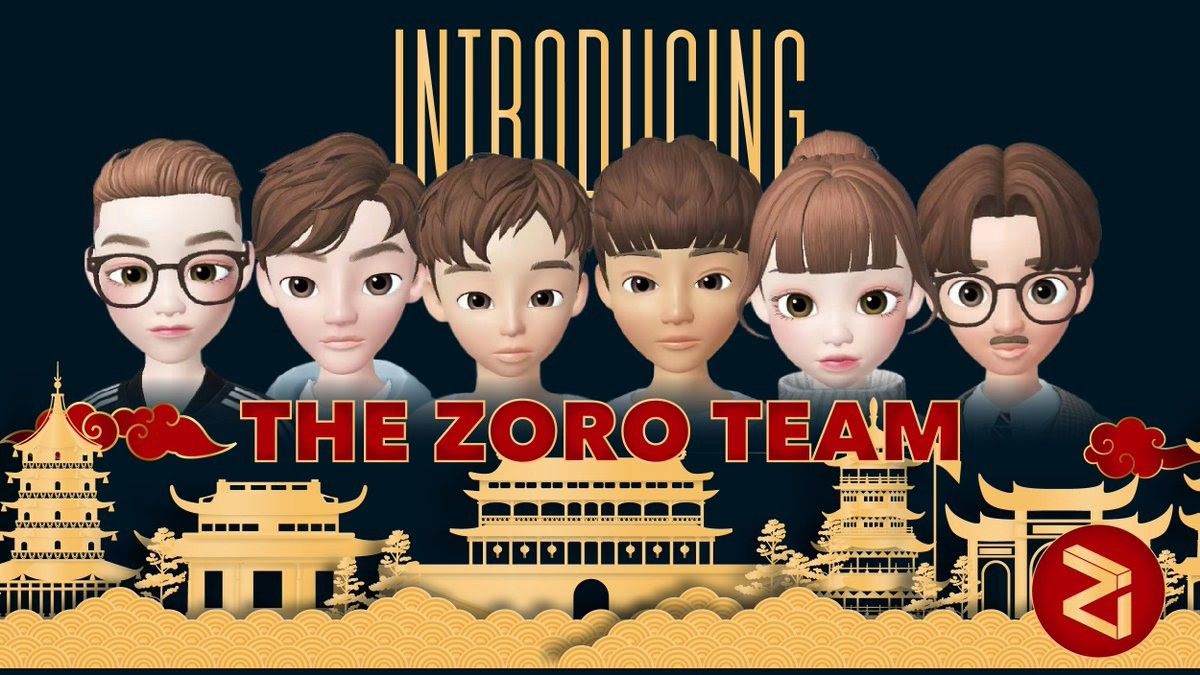 8. LearnScilla Website got a Makeover! In partnership with our friends at Quinence, we've revamped this website to facilitate the learning experience, track your progress, and provide in-depth data on each subject (including intermediate and advanced lessons for Scilla contracts).
9. 9th Wave ZILHive Grant Awardees Announced: 10 exciting new projects are added to the ZILHive grants programme. This round of fundings saw a new record high in applications, with more than double the number of applicants from the previous wave. Some of the grantees for this wave included CCTip: A cryptocurrency tipping tool on renowned social media platforms like Reddit and Twitter; Novelist: An NFT browser wallet for the Zilliqa blockchain with integrations to ZilPay and Zeeves; DxSale.network: A decentralised, cross chain IDO Platform; and Ndovu: An easy access micro-investment platform to financial markets in Africa
10. Media Successes: We re-activated engagement on social media via platforms like Instagram and Facebook. Post interactions on Instagram grew by 95% over April-May, as compared to the previous month. So for April 5th to May 5th we had a 90% increase in followers and 118,790% increase in content interactions.
On digital and news media platforms, Zilliqa received a great shout-out from Nasdaq for standing out as a project with strong potential in 2021. We were also celebrated as a consistently strong Singaporean blockchain project by Vulcan Post. ZIlSwap's successes were covered by Ethereum World News,
For further information, please refer to: