TokenTraxx adds support for Zilliqa - Interview with CEO Tim Gentry
Web3 music company TokenTraxx is bridging its TRAXX token to the Zilliqa blockchain.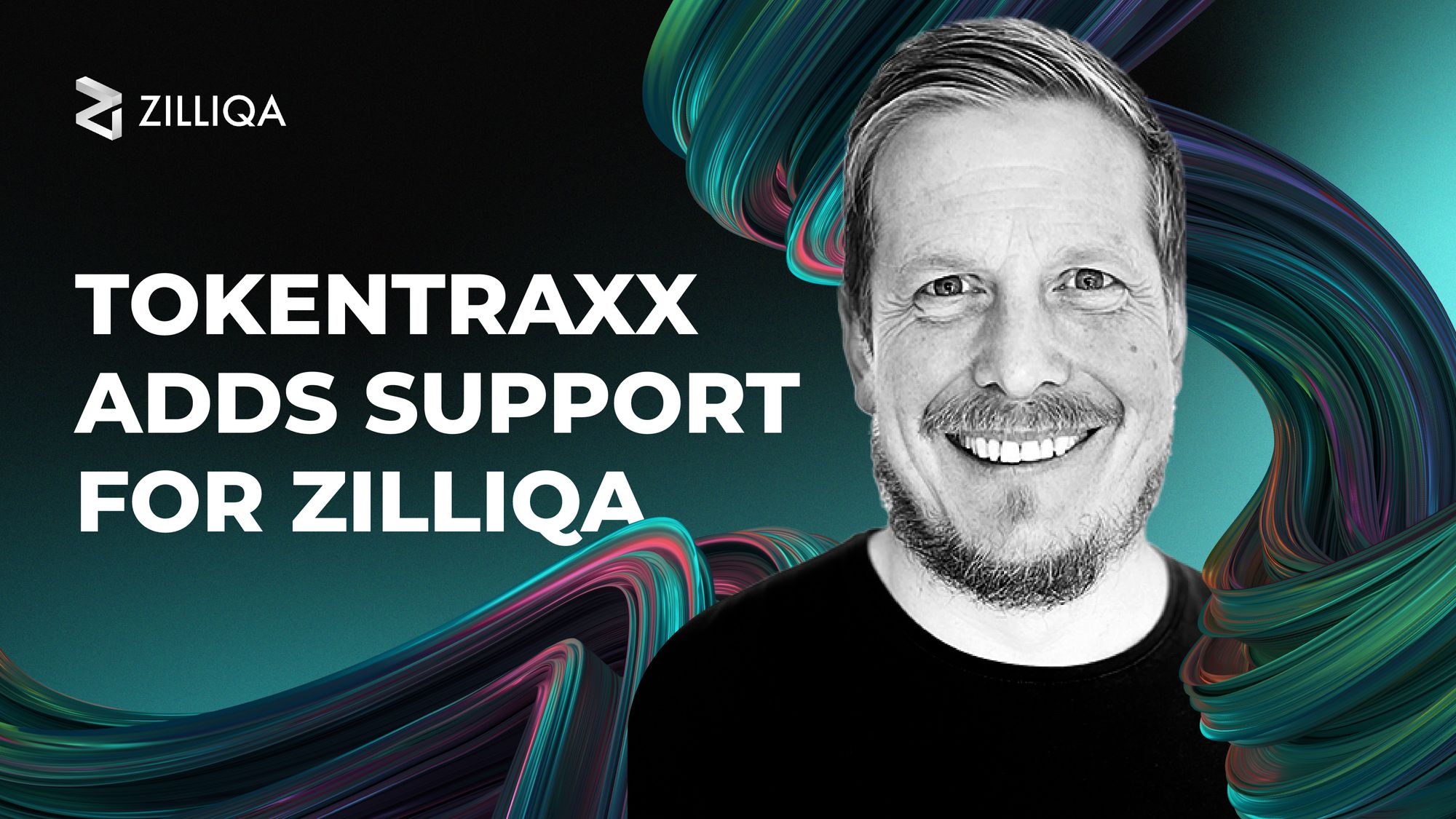 Web3 music company TokenTraxx has announced it will be bridging its TRAXX token to the Zilliqa blockchain - the first step in a roadmap for full deployment of its Web3 infrastructure on Zilliqa.
TokenTraxx is a Web3 music company delivering the tools for companies in the music sector to create their Web3 future. The company offers an array of tokenisation and smart contract services, as well as a protocol for deploying white-label products within music communities.
The company has already deployed its full suite of features on Ethereum and Polygon, and now plans to add support for Zilliqa.
With EVM compatibility being integrated into Zilliqa's protocol, TokenTraxx will add Zilliqa support to its platform and begin working on bridging more of its features over to the blockchain.
TokenTraxx aims to begin this process with the implementation of NFT smart contracts on Zilliqa in the first quarter of 2023, followed by the launch of an NFT marketplace in the second quarter and the deployment of TRAXX protocol in the third quarter of the year.
The end of 2023 will see the company begin to offer its white-label infrastructure on the Zilliqa network as well as facilitate the creation of tokenised communities on the platform.

TokenTraxx has already deployed all these features on Ethereum and Polygon, and it will be bringing these to Zilliqa once we add EVM compatibility next year.
To find out more about the vision behind TokenTraxx and its plan to bridge features across to Zilliqa, we sat down and spoke with CEO and Co-Founder Tim Gentry.
---
Can you give us a brief overview of the vision behind TokenTraxx?
TokenTraxx is a Web3 infrastructure business for the music industry. The music industry is perfect for transformation because it's in high growth. It's 22% up this year to $81 billion in total market size and is forecast by Goldman Sachs to hit $153 billion by 2030.
It's a high-growth industry but with loads of problems, and a major one is distribution of value. There's a lot of money in the business but that's highly concentrated in the most famous of superstars and in the labels because in the music industry, there are many people between the artist and listener.
The vast majority of artists don't make much money. We believe we can make a bigger, better music industry by using Web3 features such as artist NFTs and tokenised communities to enable artists to build closer, more direct connections with their audiences.
There are lots of other people having the same good idea at the same time, and I think that has helped us find our edge, which is to be more than an NFT marketplace and to provide Web3 infrastructure for the music industry.
What is TRAXX Protocol?
All the technology we're building is not just in a centralised place on TokenTraxx but also available to deploy in music communities through TRAXX Protocol.
One of our proof of concepts in terms of and deploying our tech off of TokenTraxx's own platform next year is a music community that has 2.8 million monthly listeners.
Now that's not a huge audience when it comes to music communities, but 2.8 million monthly users is still ten-times as big as OpenSea, and so you can get super scale really fast.
What we're really doing is enabling anyone, be it an artist or a music community, to build their music business on Web3.
What new music experiences can be offered by Web3?
We'll be focussing on many new formats and experiences.
The scope of our infrastructure is marketplace and payment systems, and then smart contracts for both native tokens and NFTs. What's interesting beyond those basic Web3 building blocks is what we can do with them.
New formats and experiences could include NFT albums with chart compatibility. We're registered with the official charts, so if an artist sells an album with a TokenTraxx smart contract it contributes to their chart position. Those albums can each have different artwork, so we can include generative artwork with those NFT albums.
Another could be audio-visual collaborations. We did something very cool recently with a music community called OpenLab - they paired up audio musicians with visual artists and they created collaborations together in a collection.
Another example is where an NFT creates access to an experience. We partnered with a famous and well-respected music manager, Kwame Kwaten, who's got a release with us where owners of his NFT get to spend time with him, where he'll mentor and help them in their music career.
We can also use NFTs to create a tokenised membership, which means creators or communities can deploy that powerful and proven membership model while keeping membership immutable. It also means that communities can be rewarded with reward tokens alongside that membership.
Why did you choose to add support for Zilliqa?
Zilliqa were the founding strategic partner for TokenTraxx, and we love the big picture and vision of the Zilliqa ecosystem. Some of the big areas for Zilliqa are the metaverse, entertainment and gaming sectors -  and music plays a big role in all three.
One of the things we're doing is joining those dots to develop music-based offerings in those spaces. There's all sorts of interesting music-based experiences that we're excited to be building in the future.
The first step is to just take what we have already done on Ethereum and Polygon and do it with Zilliqa thanks to its EVM compatibility.
What attracts you to Zilliqa's technology and ecosystem?
The scalability and speed of Zilliqa are the things that excite us most about the technology, and because of that scalability and speed the environmental impact is absolutely minimal.
Zilliqa also has a big and passionate community, and so as we start to talk about what we're doing here, we welcome the Zilliqa community to participate and share their ideas with us.
What excites you most about the future of TokenTraxx?
What we're most excited about in the future is the TRAXX Protocol that enables  a whole swathe of music businesses to build their Web3 future.
I'm excited as a businessman because it delivers scale faster, and it will mean that our community will grow as people build with us.
As a lifelong passionate music fan, I'm really excited to see what gets built with this amazingly creative technology and combining it with this amazingly creative community.
---
By integrating its Web3 infrastructure with the Zilliqa blockchain, TokenTraxx benefits from Zilliqa's low transaction fees and efficient scalability to accelerate the growth and adoption of its platform across multiple blockchains and expand its ecosystem.
Zilliqa's EVM compatibility opens many opportunities for multi-chain applications to take advantage of the blockchain's efficiency and seamlessly work together with blockchain solutions across multiple ecosystems.
Find out more about TokenTraxx and TRAXX Protocol on the company's official website, or learn more about the unique capabilities of Zilliqa and its growing ecosystem.