The future of Fintech is here, and you can contribute!
Those who are eager to join Zilliqa on the frontlines of the new fintech revolution — either as a developer, or as a project team, are invited to apply for the developer course and accelerator program at: www.zilhive.org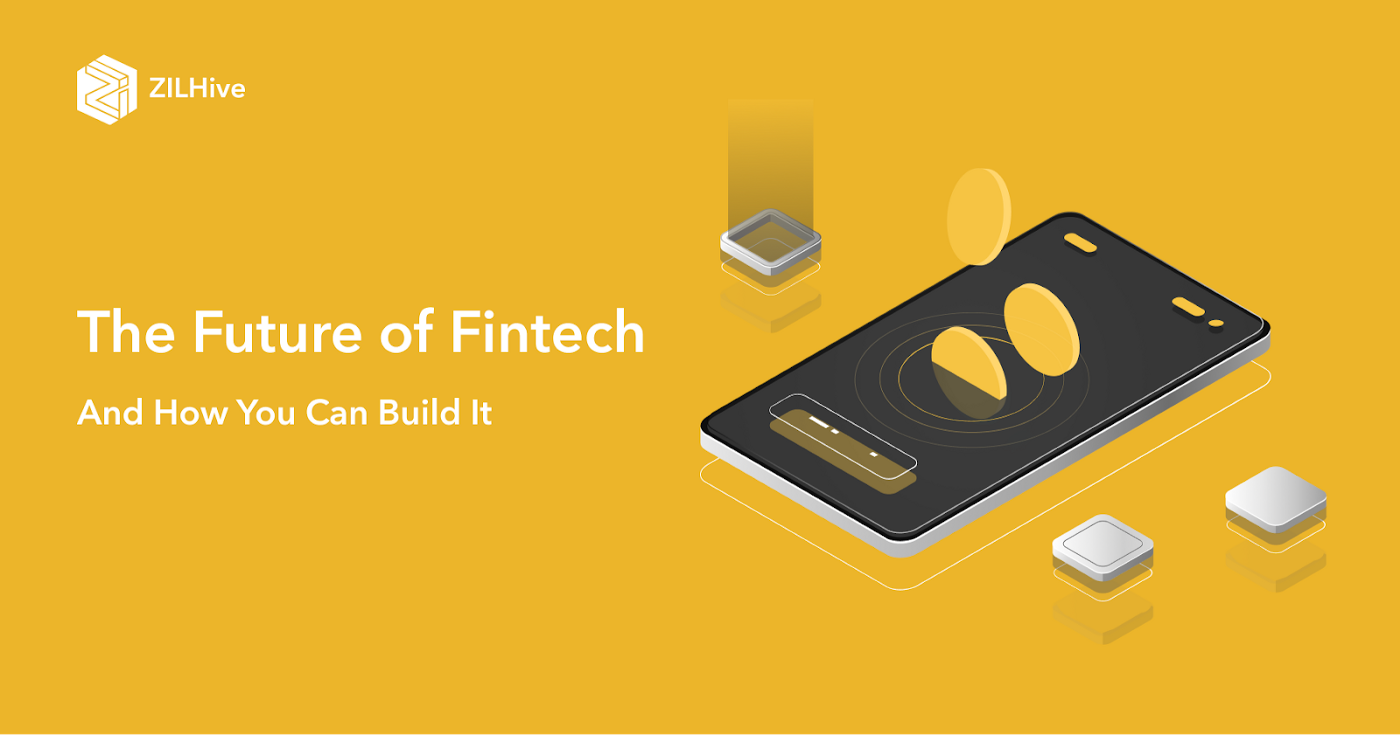 Finance — it's what allows us to grow our savings, take out loans to buy homes, and fund our businesses. But "finance" isn't exactly a word that conjures up warm fuzzy feelings at family dinners. A big part of that reason is that finance has for most of history, been the exclusive domain of the wealthy few.
German political economists Friedrich Engels and Karl Marx observed that valuable assets like land and businesses were hoarded by the wealthy few. Meanwhile, the rest of us, the working class, "lives entirely from the sale of its labor and does not draw profit from any kind of capital".
But neither Marx nor Engels lived long enough to see the ways in which modern finance would fundamentally transform society. One critical innovation was the revolutionary idea of fractional ownership.
First launched in the invention of the joint-stock company, fractional ownership meant that even a salaryman could own a slice of the world's largest, wealthiest corporations — all for less than the price of the latest iPhone. Today, professionals or workers earning minimum wage can enjoy a slice of the pie too, and invest in ideas and businesses that seem promising.
Today, the steady march towards fractional ownership continues under the flag of FinTech. Public capital markets today still capture only a very small percentage of assets in existence, most of which continue to be largely held in private hands.
But the recent rise of blockchain technologies like smart contracts and decentralised, tamper-resistant ledgers are expanding the serviceable, obtainable markets for asset tokenisation even further.
Assets of every imaginable kind are being repackaged and redistributed in ever-smaller, bite-sized chunks. Startup shares, student loans, home mortgages, farmlands, franchise outlets, business loans, and even luxury cars.
Thus, the growing democratisation of finance will likely boost the demand for developers who are skilled at building blockchain-based fintech applications.
At Zilliqa, we have built a platform to meet the growing needs of fintech applications. Founded by blockchain researchers at the National University of Singapore in 2017, Zilliqa's core product is a public blockchain that uses sharding — a technique which breaks the main blockchain up into separate, smaller units to more efficiently process transactions, giving applications built on the protocol the ability to have high-throughput transaction volumes. This makes it ideal for fintech applications that may involve large amounts of on-chain transactions, or the trading of assets between investors at high daily volumes.
In 2019, Zilliqa teamed up with Fundnel to create a centralised, private security token exchange in Singapore that applies blockchain technology to the trading of traditional asset classes. The exchange has already signed a memorandum of intent with its first four members: Phillip Securities, PrimePartners and Fundnel. The exchange is also participating in the Monetary Authority of Singapore's FinTech Regulatory Sandbox, starting June 2020.
Marx and Engels thought that the only way to change the hoarding of assets at the top was to destroy the old world. But today, a new wave of fintech innovation calls for us — not to destroy — but to build. To build upon ideas like fractional ownership, the new structures of a more democratic financial system. One which, ironically, is poised to achieve what Marx and Engels could only have dreamed of — a world where we are all owners of capital, and not merely its slaves.
Zilliqa hopes to drive the innovations needed to build up Web 3.0 through its ecosystem arm — ZILHive. It is an adoption-focused platform dedicated to providing mentorship, resources & tools to train developers, and entrepreneurs to become the fintech leaders of tomorrow. ZILHive consists of 3 components: technical education, grants and an accelerator program.
Technical education is the starting point for anyone looking to build innovative fintech applications. ZILHive's 2-month Blockchain Developer Course is designed to train developers to build enterprise-grade solutions on Zilliqa's blockchain protocol. Those who enroll and are selected for this course will receive a full, bond-free scholarship. The upcoming intake for the Blockchain Developer Course is expected to be held between 23 Jul — 3 Sep 2020. Applications close on 19 July 2020.
After graduating from the developer course equipped with the knowledge of building applications on the Zilliqa protocol, one might decide to take the leap to build and launch a fintech solution. That's where Zilliqa's grants can help to provide the seed funding to kickstart your startup journey. To encourage the development and adoption of decentralised applications (dApps) built on Zilliqa, ZILHive had set aside a pool of US$5 million to be granted to promising individuals, teams and projects. Priority will be given to fintech use cases such as the tokenizing of real-world assets, enabling the issuance of digital identity, or enabling the exchange of goods and services via stablecoins in a digital marketplace.
Armed with the technical skills to develop fintech applications, and the seed funding to build a business around the solution, tech founders can then build teams to join ZILHive's 6-month accelerator program. The accelerator is designed for both early and late-stage startups who are already using, or looking to use the Zilliqa protocol to build their blockchain solutions for the finance industry. Early stage startups will also receive training in non-technical aspects of running a business such as design thinking, legal issues, marketing and fundraising. More mature startups will be also able to work closely with Zilliqa's network of industry partners to build applications that better address business needs.
Those who are eager to join Zilliqa on the frontlines of the new fintech revolution — either as a developer, or as a project team, are invited to apply for the developer course and accelerator program at: www.zilhive.org