Security Bug Bounty Programme for seed-node staking contract kicks off today; expert inputs needed!
We will be paying out bounties of up to US$6,000 per security bug found and demonstrated.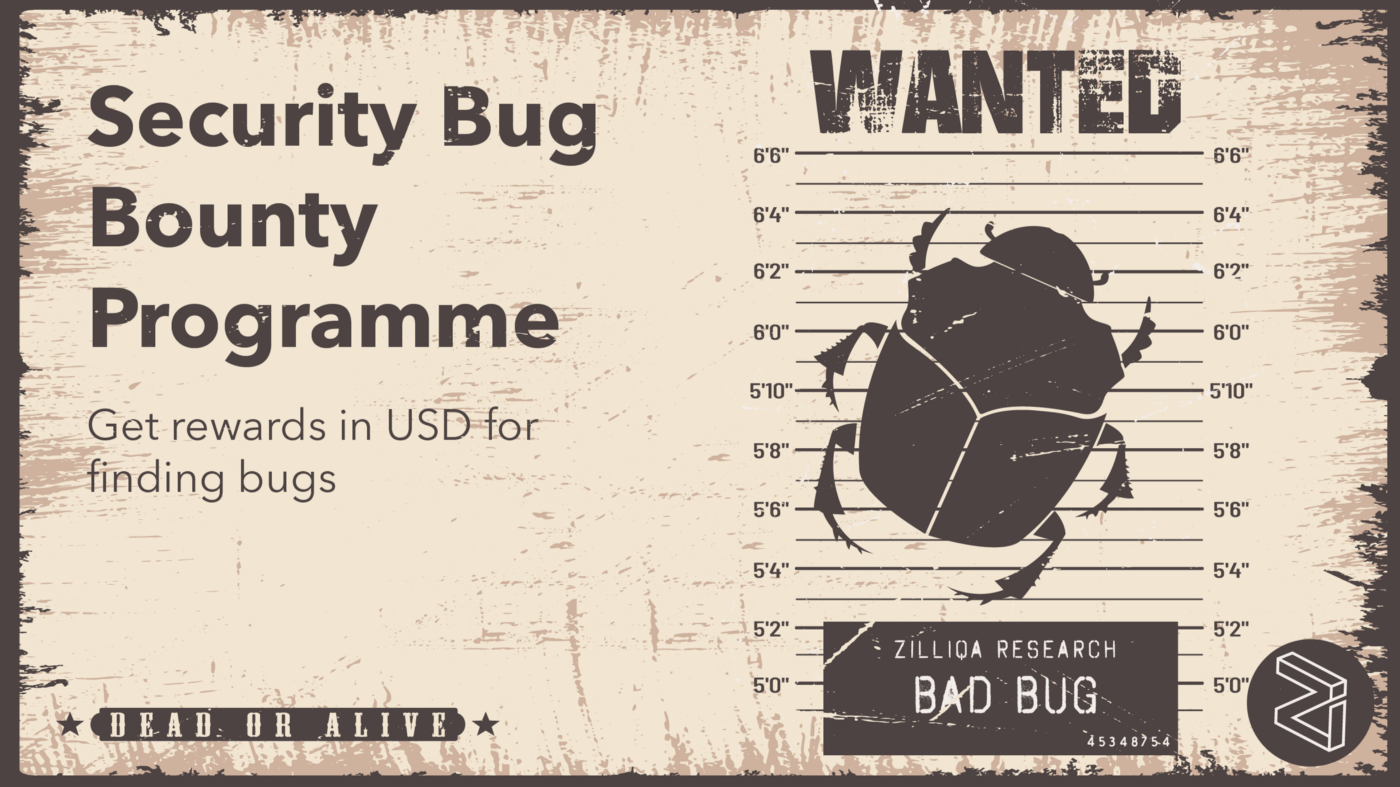 Our non-custodial seed node staking programme has entered the public beta testing phase. At this time, we're calling all smart contract security experts to aid us in our quest for identifying and destroying bugs in the staking contract. Your contribution will be invaluable as we work together to build a safe and reliable staking experience for users.
We invite you to test out and help secure our seed note staking programme — with emphasis on our staking portal Zillion and smart contract implementation. This bounty campaign, hosted by BugCrowd will accept feedback starting today, and continue on till after the mainnet staking contract has been launched.
We will be paying out bounties of up to US$6,000 per security bug found and demonstrated. Rewards will correspond to the maliciousness of the bug found, as classified by the Bugcrowd Vulnerability Rating Taxonomy, and will also be given out on a first-come-first-serve basis(i.e: We will not be rewarding feedback outlining previously discovered issues). Additionally, we will not be accepting any theoretical submissions or anything that is out of scope of the security bugs bounty programme.
To submit a security bug, head to https://bugcrowd.com/zilliqa, sign up for an account, and post your submission. We'll take it forward from there with the Bugcrowd security engineers. We will triage the bug and issue rewards for eligible submissions.
**IMPORTANT: Please read and follow the bounty brief, rules and regulations on Bugcrowd (https://bugcrowd.com/zilliqa) before you start your assessment and submit feedback for this bounty campaign.
Documentation Types
Targets