Nyayomat - Boosting prosperity in the African marketplace with Zilliqa
Nyayomat founder and CEO Samwel Odundo explains his vision for empowering small businesses in Africa through a Buy Now, Pay Later platform built on Zilliqa.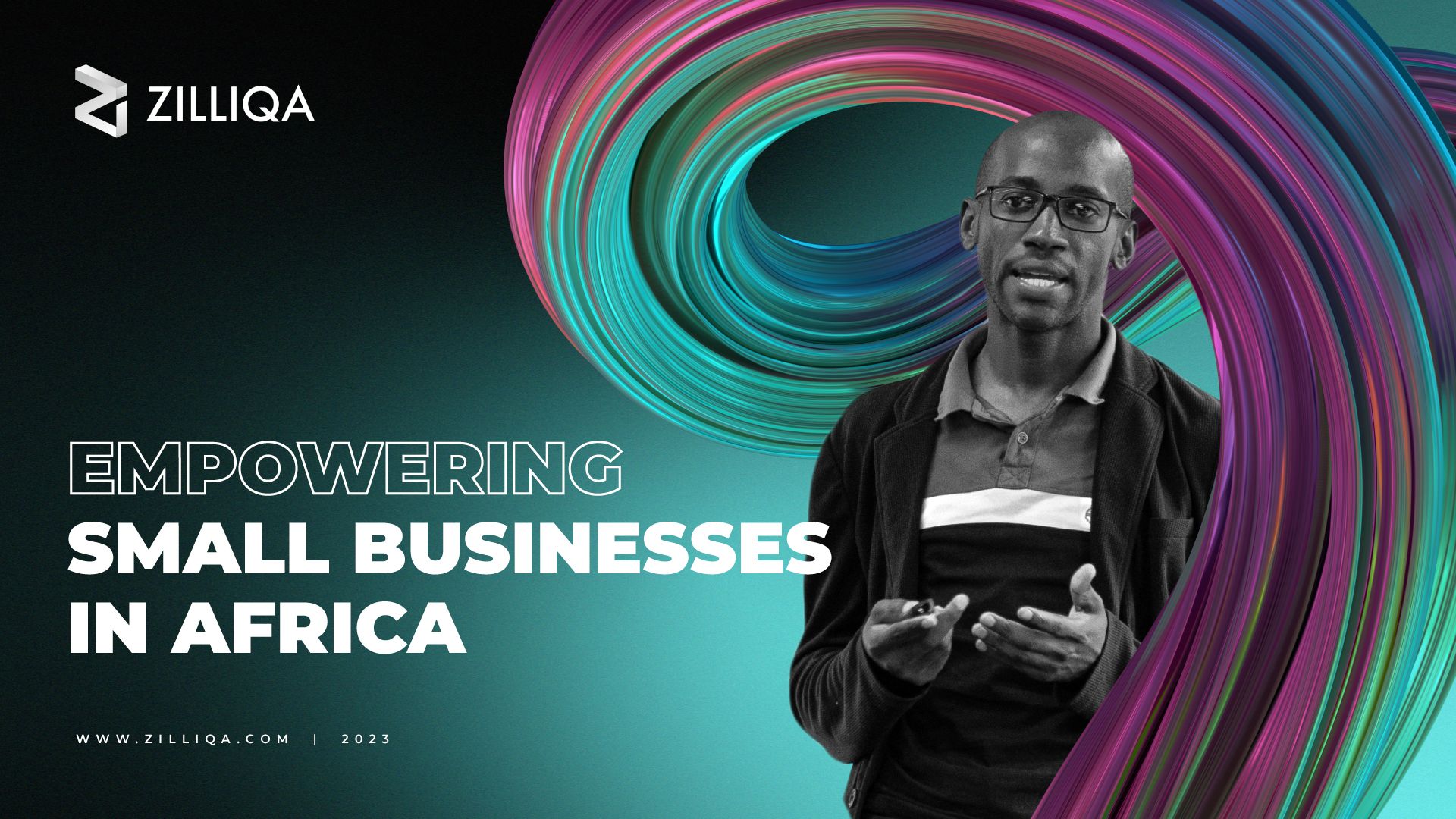 Small businesses are the backbone of the economic marketplace in Africa, but they remain underserved by the banking sector and are often unable to access credit through traditional institutions.
This presents an opportunity for decentralised asset financing to empower small merchants in the African marketplace, which is the key concept behind asset financing startup Nyayomat.
Nyayomat offers a Buy Now, Pay Later (BNPL) service that allows merchants to delay payments for purchases by pairing them with asset financing partners.
The startup's infrastructure is powered by the Zilliqa blockchain and the company was incubated through ZILHive. It has now moved on to be accepted into the latest batch of startups for the CV Labs accelerator programme.
To find out more about Nyayomat and its BNPL platform, as well as how it can empower small merchants across the African continent, we sat down with Nyayomat founder and CEO Samwel Odundo.
What is Nyayomat?
Nyayomat aims to address the specific and exciting opportunity of the small business marketplace in Africa, which is perfectly positioned to benefit from decentralised lending.
"Nyayomat is a Buy Now, Pay Later platform for the B2B segment in Africa, and our primary target market are small merchants, whom we characterise as having fewer than ten employees in any location or shop," Samwel explains.
"The core idea behind Nyayomat is the fact that 60% of small merchants in Africa don't have access to formal credit, and those small merchants comprise 90% of all businesses in Africa. In that sense there's a mismatch where we have so many small merchants in the marketplace but access to formal credit is an issue."
Samwel adds that merchants they have spoken to across the continent are eager for access to credit to help them to run and scale their businesses more efficiently.
For example, many small merchants are unbanked or underbanked, and they are unable to bank their daily sales because they instead need to buy stock for the following day's operations.
"We felt that a BNPL platform would be ideal for their needs, and this demand is actually merchant-driven. It was the merchants who came to us and told us they thought a BNPL solution would be ideal for them, and that's how we were able to channel our energies towards this platform which connects asset providers to small merchants," Samwel says.
Using blockchain for trusted and decentralised lending
Blockchain technology is at the core of Nyayomat's platform, bringing decentralised lending to small merchants in Africa while fostering trust and transparency between asset financing partners and businesses.
"I first became interested in blockchain as a solution after doing research into e-commerce and asset financing based on dialogue with the customers Nyayomat aims to serve," Samwel explains.
"As we looked at the different funding models for merchants, we realised that one of the biggest problems with centralised financing we needed to correct was access to credit. Access to credit in the current sense is more or less formalised. If you don't get credit through the formal channels of banks, then you have to resort to digital lenders who charge exorbitantly high interest rates."
"So, we thought about how we could decentralise access to credit for small merchants, and we needed a trusted and transparent system. The blockchain quickly came to mind in terms of both trust and transparency," he says.
He notes that while blockchain falls within the realm of emerging technology, when looking at the possibilities of a distributed ledger in the context of opportunities for the African marketplace, it seemed a natural fit for decentralised lending.
"There aren't many lending protocols really focused on the African marketplace, and for that reason we felt we needed to have an African lending protocol that is really serving the needs of small merchants in Africa."
"For us, hooking up the decentralised ledger into our system was born of our mission to embed trust in the system and to embed transparency into the transactions that are taking place to avoid any kind of conflicts between parties," Samwel adds.
"This approach has been well received by the market and, more than that, it has really cut down the friction that is brought about by traditional banking institutions. Our merchants and partners are able to trust one source which is immutable, where no one is able to manipulate any transaction information."
When asked why Nyayomat chose to build on Zilliqa and enrol in the ZILHive incubator, Samwel says that the scalability and low fees of the network are crucial factors in achieving the long-term goal of the business to be a leading BNPL platform for the African marketplace.
"We chose to build on Zilliqa's infrastructure because of its sharding technology, which is a key component in terms of scalability. As we scale up our business, we know that sharding is in place to process an increasing number of transactions at a relatively lower cost," Samwel says.
"Beyond that, we have also built on Tezos in order to adopt a dual-blockchain infrastructure for risk management and redundancy."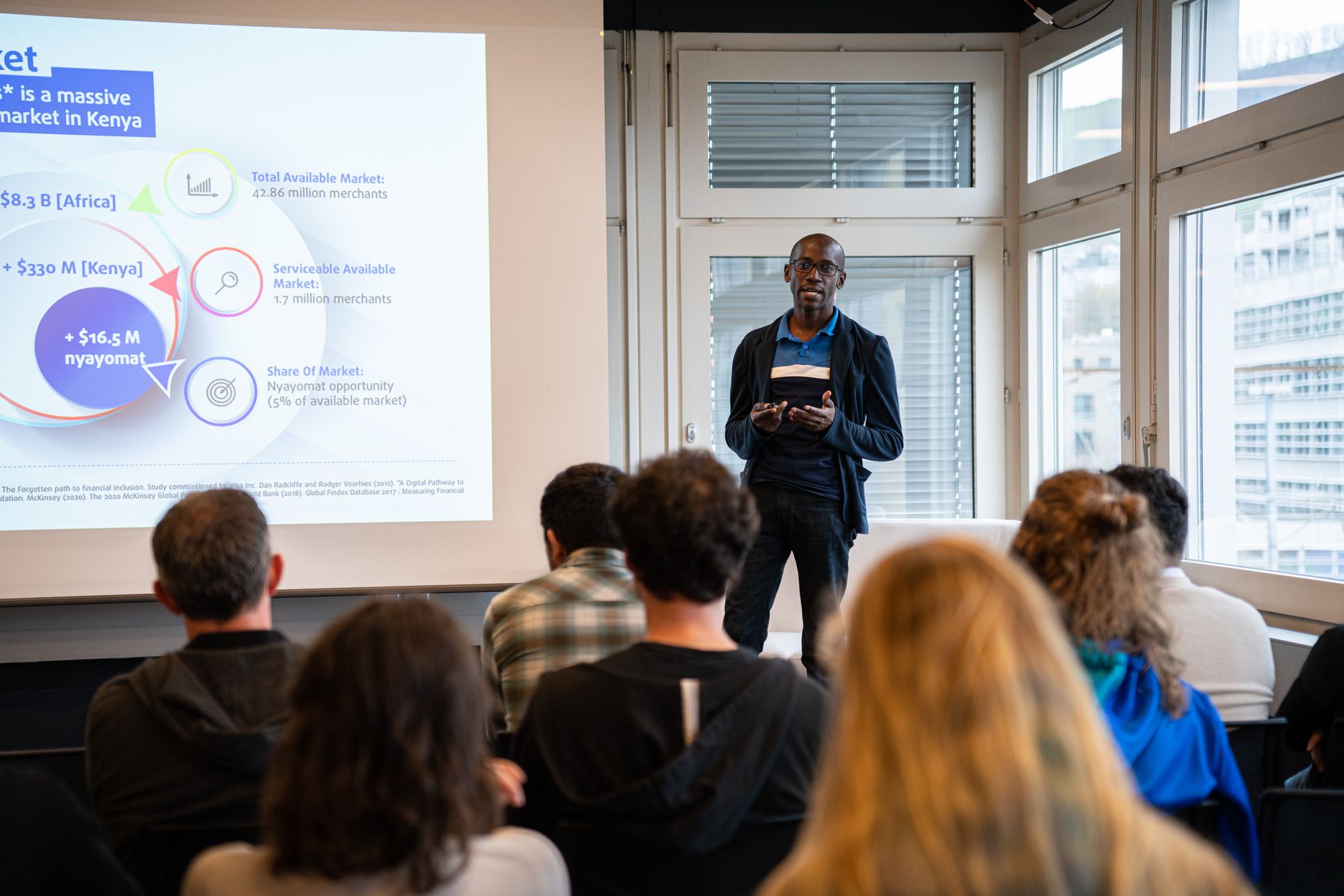 Acceleration through ZILHive and CV Labs
Nyayomat has successfully journeyed from its initial incubation within ZILHive to securing a place in the CV Labs accelerator programme, where startups are provided with education around marketing, legal compliance, and blockchain development while also being afforded the opportunity to raise further capital and network with partners in the ecosystem.
Startups enrolled in the CV Labs accelerator  receive up to $135,000 in equity from CV VC.
Samwel explains that Nyayomat's incubation within ZILHive was the first step towards the business scaling up towards its goal of empowering the African marketplace.
"Our relationship with ZILHive started around a year and a half ago, when we received our first grant. This was welcome support from Zilliqa itself, and using this grant we were able to acquire merchants from the very start. We were also able to build our technical stack in terms of blockchain infrastructure."
"Most of all, this means we already have a partner who is willing to invest in us, and that is a very strong support base from which we can move forward. Without the ZILHive grant, I believe Nyayomat would not be where it is today," Samwel says.
"We believe that it is through this support that we have been able to be accepted into the CV Labs accelerator programme. This blends well into our support from ZILHive, as the work we are doing with CV Labs has been more or less the end product of our incubation."
Diving into the experience of the CV Labs accelerator programme, Samwel is excited to take advantage of the ongoing opportunities and support it offers to enrolled startups.
"The CV Labs accelerator has helped us in three ways. The first is access to a rich learning experience and environment. The second is around networking - the networking opportunity in Crypto Valley in Zug is one of a kind because it is where blockchain minds meet together to navigate and propel the blockchain agenda," he says.
"Lastly, it is also about the financial support that we are getting from them, with an investment of up to $135,000. The whole experience of being a grantee at ZILHive to now being invested in by one of the biggest VC's in blockchain is a testament to the work that has been done in the blockchain space. We believe that we are a good example of what financial inclusion can mean within the blockchain ecosystem."
Boosting prosperity in the African marketplace
Samwel's vision for Nyayomat stretches far beyond the course of the accelerator programme - he sees the platform as a solution ideally designed to deal with the unique challenges and opportunities of the African economy and the prevalence of small businesses on the continent.
"Right now, we are doing fundraising to build a solid capital arm, and we are having discussions with local banks and VC's in order to secure a partner that can help us shore up our reserves," Samwel says.
"We are also in exciting discussions with partners in the supply chain space to potentially serve customers across the African marketplace once the initial phase of our growth is secured."
Speaking about where he would like to see Nyayomat five years from now, Samwel shares a clear and ambitious plan towards solving real-world problems and making a difference to small businesses.
"We would hope to have Nyayomat in every capital city in Africa - that's the goal we are envisioning. In terms of numbers, in Africa we have around 42 million small merchants. For us, we would be aiming to capture the first million merchants in the African marketplace by then."
"This is a really massive market and opportunity. We are looking at Nyayomat being an enabler for economic empowerment for small merchants. These merchants are the backbone of our economy but they are really under-served," Samwel says.
"With Nyayomat offering a decentralised asset financing platform, we hope to empower these merchants to economic prosperity. At the end of the day, if these merchants are able to achieve this, then the whole of the African marketplace will as well."