Dr. Richard Watts Joins As CTO In Zilliqa's Latest Strategic Hire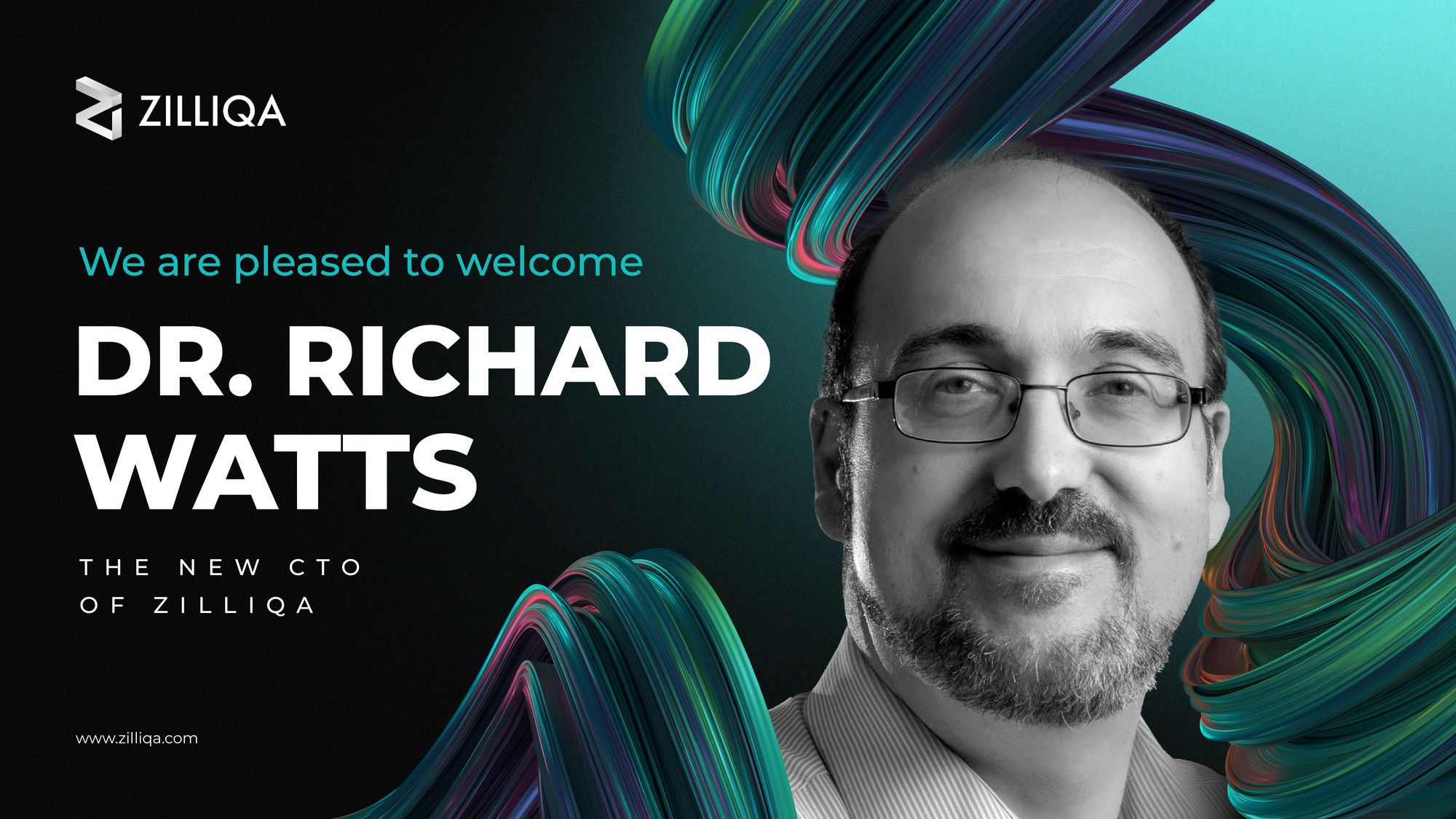 We are pleased to announce the appointment of Dr. Richard Watts as Chief Technology Officer of Zilliqa. Richard's career spans more than two decades where he has amassed extensive experience in software engineering and consulting, alongside exceptional accomplishments as an entrepreneur and academic. Richard is both an alumnus and advisor at the University of Cambridge, and led the development of cutting-edge technology products and solutions for private and public sector clientele during his time with embedded consulting firms — including his own.

As a longtime advocate for blockchain technology and observer of the crypto landscape, Richard was intrigued by the products and partnerships being developed at Zilliqa. He saw the potential for Zilliqa to outpace and outperform other Layer 1 blockchains with a robust business strategy and consistent execution — all underpinned by academic excellence. As CTO, Richard is now in a position to make that happen by building for greater security, sustainability, and interoperability to ensure Zilliqa can deliver value at scale for its increasingly diverse user base of businesses, retail investors, content creators, and developers.

Richard joining Zilliqa as CTO represents another strategic hire for us and signals our intent to continually improve our core technological capabilities. He possesses the technical and business acumen that will enable Zilliqa to become a top 10 blockchain and destination-of-choice for building — from individuals who want to launch NFT projects, to developers looking to create innovative DeFi dApps, or enterprises in search of scalable, high-performance and sustainable blockchains to develop customised applications.

Richard received his Ph.D. in Computer Science from the University of Cambridge in 2001, where he holds a bye-fellowship and continues to serve as Director of Studies in Computer Science at Selwyn College after more than 20 years, with a focus on systems programming and computer architecture.

Looking beyond Richard's academic credentials reveals a track record of successfully building up businesses, fundraising, and upscaling tech teams. After founding his own embedded systems consulting firm Kynesim in 2007, he went on to deliver innovative hardware and software to order for industrial, consumer, medical, and public sector clients as group CTO.

Prior to joining Zilliqa, Richard was the Group CTO at BigPay Pte, an ASEAN payments-focused Neobank. Under his stewardship, BigPay successfully raised the largest Series A for any ASEAN fintech. Richard also grew his team of 14 staff to 60+ strong within an organisation of just under 200. He was responsible for helping to draft BigPay's banking license application and led the establishment of their technology risk framework through his frequent interactions with regulatory bodies.

The depth and breadth of Richard's career puts him in the right position to steer our technology roadmap as we charge head-first into the rapidly evolving Web3 and DeFi landscape, and an era where blockchain technology will start to become more entrenched across the various aspects of business and society, from finance to manufacturing, healthcare, and public services.

Mainstream adoption is imminent and we need to be ready for this new wave of commercial and retail interest by focusing on building for usability and scalability by strengthening our infrastructure to ensure that Zilliqa has a platform that is fully capable of meeting the operational demands of organisations across multiple verticals who are looking to build on blockchain.

We are confident that Zilliqa will be ready for this new phase of adoption with Richard at the helm of our technology strategy.