Desharding and active reward control on Zilliqa
Two new proposals have been successfully passed through the Zilliqa governance portal, bringing changes to miner rewards and sharding.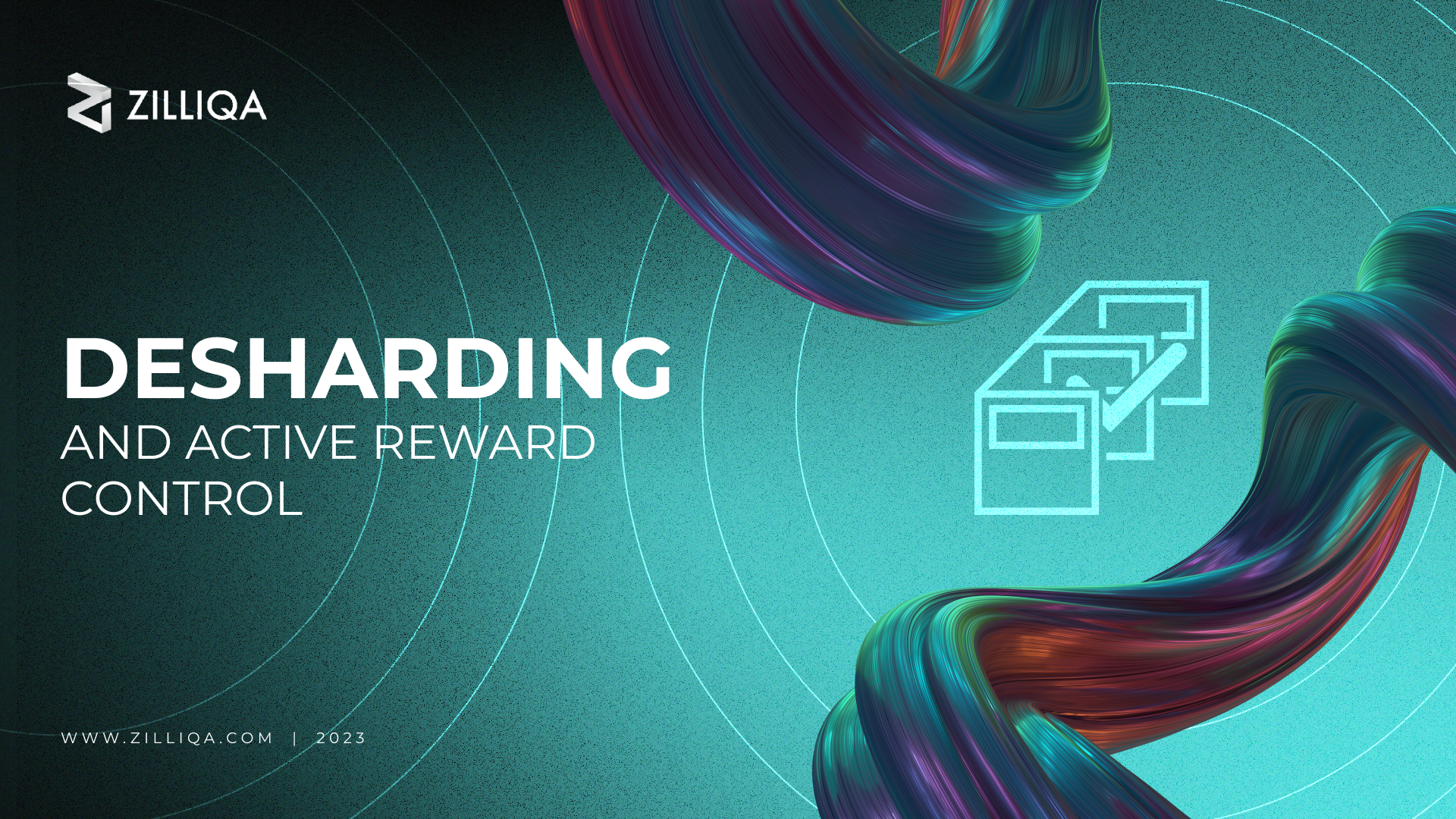 Two new proposals have been successfully passed through the Zilliqa governance portal, reaching 100% quorum and a significant majority of positive votes.
The first of these proposals aim to introduce changes related to mining and staking rewards that will manage ZIL inflation following the increase in block production rate as the network is upgraded.
The second proposal will see underutilised shards be eliminated to improve network efficiency ahead of the launch of a new and more efficient sharding architecture with the launch of Zilliqa 2.0.
Both proposals were open for discussion on the Zilliqa Governance forum, where they received sufficient support to be submitted for public vote on September 14th, allowing gZIL holders to vote on whether these proposals should be enacted.
For each proposal, more than 90% of voters were in favour of implementing the proposed changes, with both reaching the quorum required for the vote to successfully pass.
Find out more about these two proposals that are now set to be implemented on the Zilliqa network below.
Active reward control to manage inflation
Thanks to the continued development of the Zilliqa network and the regular improvements delivered through network upgrades as we move to Zilliqa 2.0, the block production rate has significantly increased.
This has led to more epochs per day and a subsequent increase in rewards for miners and stakers. As the network continues to be upgraded and improved, these rewards must be adjusted to control the inflation of the ZIL token.
The proposal passed on October 14th addresses this issue by introducing an active reward control mechanism to safeguard ZIL holders and miners against sudden inflation changes that have accompanied software performance improvements on Zilliqa.
Active reward control will see reward levels regularly revised based on network decisions and governance decisions while assuring industry-competitive returns for miners and stakers.
Each month, the reward levels will be revised by a committee, which will initially comprise the Zilliqa internal governance committee, to ensure that ZIL inflation is controlled while maintaining competitive returns for miners and stakers.
The proposal notes that the introduction of active reward control aims to responsibly manage ZIL inflation while maintaining fair rewards for participants and further improving the sustainability of the Zilliqa network as it continues to become more efficient on the road to Zilliqa 2.0.
Read the full proposal to learn more about active reward control.
Desharding and adjusting miner rewards
Another proposal was passed through the decentralised governance process on October 14th, this one centred on changes to sharding infrastructure and miner rewards as development of Zilliqa 2.0 progresses.
In the past, the Zilliqa team has operated four mainnet shards. Recently, these have been mostly idle, making the chain more expensive to run and slowing down the network.
As we approach the launch of a more flexible and efficient sharding architecture with Zilliqa 2.0, the proposal argued that these shards should be temporarily eliminated to improve efficiency until the new sharding architecture is implemented.
This will significantly reduce block time, improving the overall efficiency and throughput of the Zilliqa network.
The proposal also introduces important changes to miner rewards that will both address disparities in reward allocation and allow miners to run their infrastructure from more widely distributed locations, allowing for cheaper hosting.
Rewards will be harmonised between miners who co-sign blocks rapidly and those who are slower, leading to a reduction in rewards for miners who are faster and an increase for those who are slower.
It is important to note that these mining rewards will not be levelled completely, rather they aim to allow miners to host their infrastructure more economically and promote a fairer reward system while retaining motivation for high-performance mining.
In short, this revised rewards system will still favour more efficient miners but will give slower miners a better opportunity to earn rewards, improving decentralisation and encouraging cost-effective hosting.
For more information on the changes above, read the full proposal.
As we move ever closer to Zilliqa 2.0, there will continue to be significant improvements to the Zilliqa network. Subscribe to our official blog and stay tuned to our socials to keep up with the latest announcements.