Community Update 20 August 2019 — Meet Ocean Rumble, and enjoy a glimpse into our new website
Focused on driving adoption and having entered a new phase of our growth, Zilliqa has been thinking a great deal about our identity, what we represent and how we can communicate that to the world.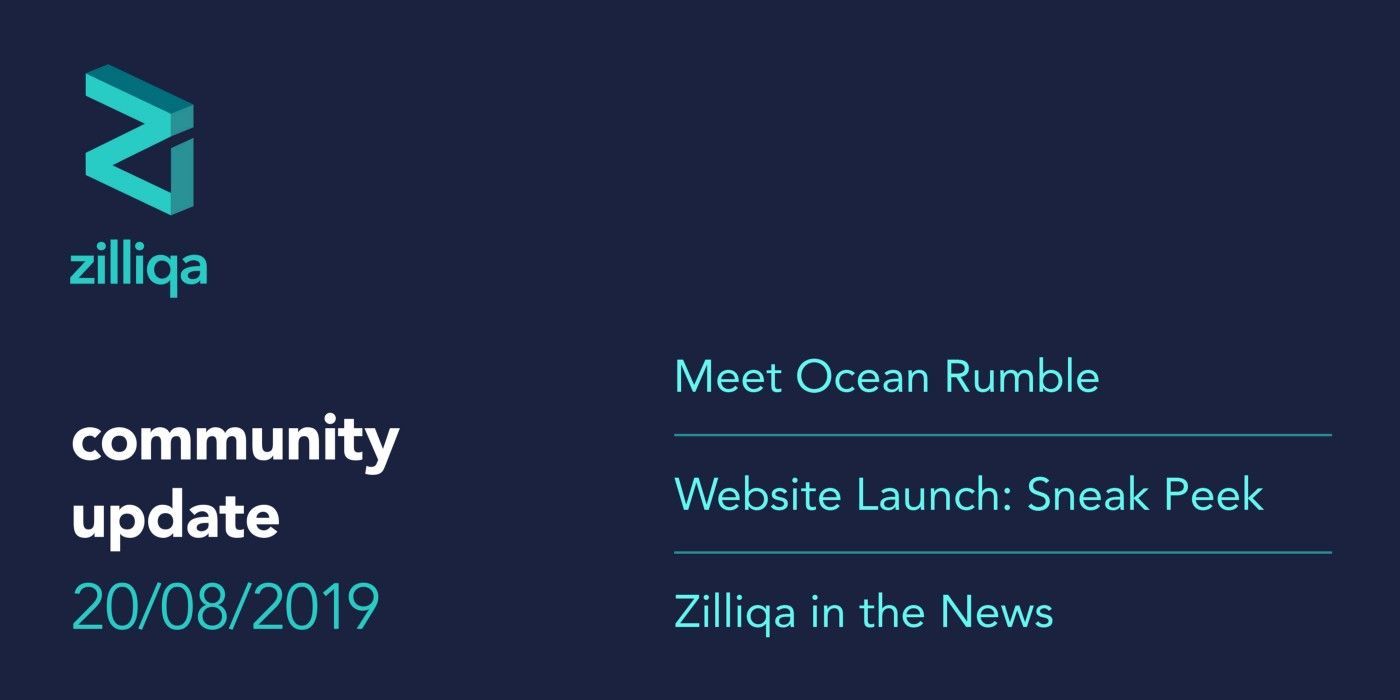 Greetings everyone,
Focused on driving adoption and having entered a new phase of our growth, Zilliqa has been thinking a great deal about our identity, what we represent and how we can communicate that to the world. Below, we reveal a bit about what you can expect from our website revamp — which is at the core of this new phase.
We also share our recent conversation with Ocean Rumble expert Nedrick Ngo, who tells us a bit more about how the gaming ecosystem can further blockchain adoption in an entertaining and engaging way.
New website on the way!
You will all agree that for some time now, the Zilliqa website has needed a serious transformation, one that reflects and celebrates our standing and value-add in the industry, the amazing things we achieve, and the people who make up this community. We are in urgent need of a go-to forum for all things Zilliqa — one that is informative, accessible and aesthetically appealing.
The good news is — we are doing all this and more to better define and boost Zilliqa's identity in this growing ecosystem. As announced in our AMA held on 12 June, our website is currently undergoing a complete reconstruction and makeover — design and content-wise, with a planned launch date of 31 August. Here are some of the things you can expect:
Updated Roadmap: This will cover Q3 2019 — Q2 2020
Updated Partnership section: We will use this section as a comprehensive go-to source detailing all partnerships. Each one will have a content page explaining who they are, how they contribute to the Zilliqa ecosystem, related statistics (because numbers don't lie), a status update about the partnership, and a list of related news articles
Faces of Zilliqa section: This is a surprise element, so you'll just have to stay tuned!
News and Events section
Blog section: This will feature our weekly updates, both Technical and Community editions. It will also include any other articles, announcements, profiles or videos we'll be sharing with the community
FAQ list on both noob and advanced level: each question will have an 'easy' and a 'not so easy' answer
Color palette and logo will be more or less the same, but the website in general will look quite different. Next week we'll do some sneak peaks. Stay tuned!
Meet Nedrick Ngo, Project Manager at Ocean Rumble
Developers and entrepreneurs have found the gaming industry a tremendously promising space to leverage blockchain. As you may know, it has also been a focus area for Zilliqa. One such project we powered, and have now adopted into our own team, Etheremon, is a popular game which was initially built on Ethereum in 2017.
The creators behind Etheremon now work as an extension of our team, to finish what they started and build games which can increase awareness around blockchain, and take gaming to a new level. Nedrick Ngo, project manager of the popular game Ocean Rumble spoke to us about this journey.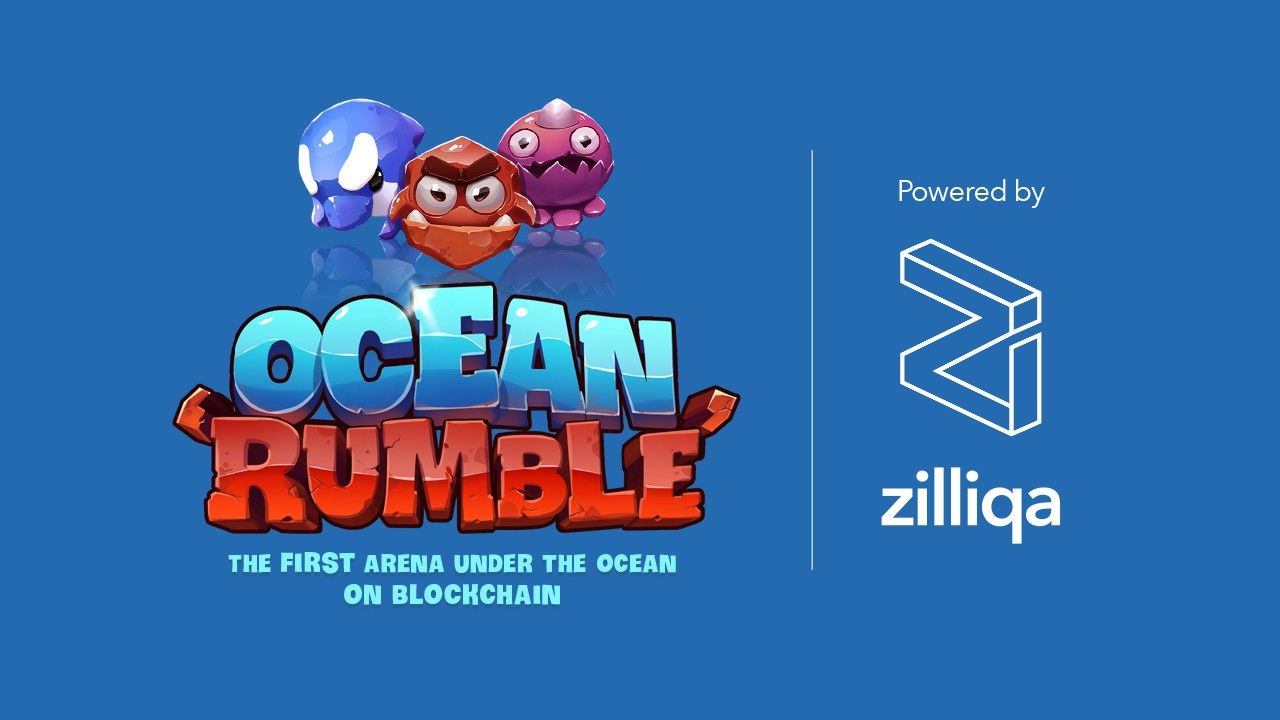 Why did you choose to build on Zilliqa?
Based on our experience building the first game, we understood that the Ethererum network was not yet ready to support a gaming product. As the network only allows around 15 transactions per second, network congestion was a frequent occurance, and negatively impacted our players' experience. It also imposes a huge challenge to expand our user base as gamers are too impatient to wait for a few minutes, sometimes even hours for an in-game action to complete.
At that point of time, we engaged with Zilliqa, as we believe their blockchain technology could help us tackle this challenge. Zilliqa's implementation of sharding can allow throughput to scale almost linearly as the number of nodes scales, while still maintaining the number of nodes per shard constant. As a result, the blockchain's capacity can continue to grow to meet demand. Thus, Zilliqa seems to be the best blockchain to date that balances decentralization, speed and security.
Why do you see gaming as a promising industry?
Gaming as an industry has been growing tremendously over the past decade. Some recognisable trends include how gaming evolves from single player to multiplayer to mass multiplayer online setting, and the growth of various game genres that reach players across all ages. Gaming will also continue to be more immersive with the integration of AR and VR.
We think the next trend is that people would like to treat in-game characters and items as real assets, proven by the growing audience of crypto gamers. This demand will gradually spread out to more and more players as the blockchain technology become more mainstream. With such rooms for growth, the gaming industry is definitely very exciting and promising.
Top three learnings you'd like to pass on to gaming developers.
We have learned a lot and we would like to share some learnings to blockchain game developers:
- Focus on game mechanics first as what players look for first and foremost is a fun-to-play game.
- Building community is as important as building product. Every developers should engage with their community on a daily basis, hear their feedback and keep on giving frequent updates on the development progress.
- UX is important. You should avoid overcomplicating features. Keep things simple.
Tell us a bit about Ocean Rumble.
Ocean Rumble is a fast-paced game revolving around PvP arena concept. The game opens up a secret world of bizarre creatures living 10,000 miles under the sea, where they fight to showcase their power. Players form 1-hero-and-4-minion squads and battle against others across many arenas. Upon entering the game, players can collect minions, form teams, power them up and lead them to utmost victories.
The game is powered by Zilliqa blockchain. However, one does not need to have knowledge of blockchain or any cryptocurrency to enjoy the game. Welcoming players of all ages, Ocean Rumble creates an exciting space for gamers and aims to educate more gamers about the advantages of blockchain technology in gaming.
What are you most looking forward to in the next year?
We hope blockchain technology keeps improving, so that it can be adopted in more products and applications and create noticeable impact for the public.
Zilliqa in the News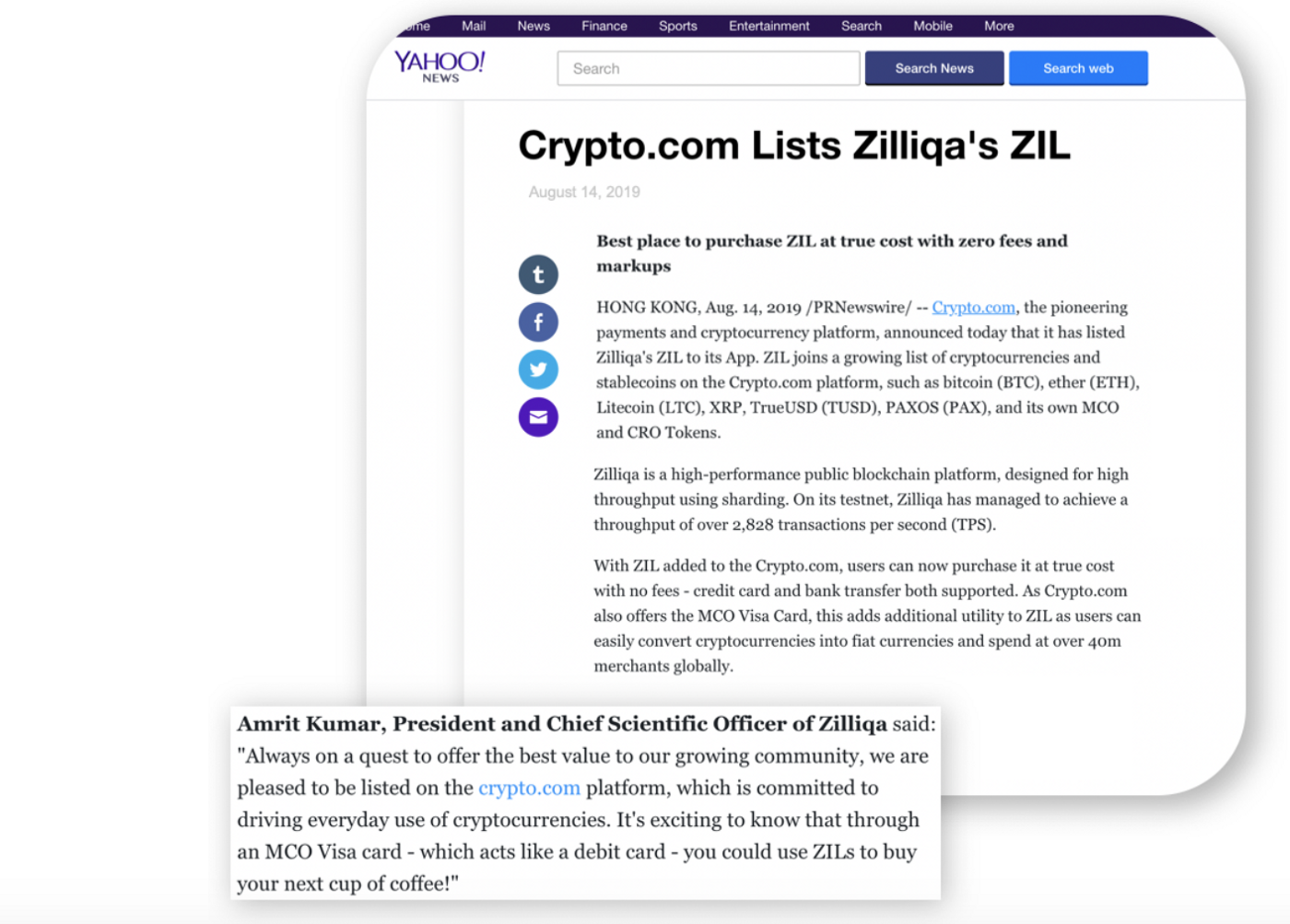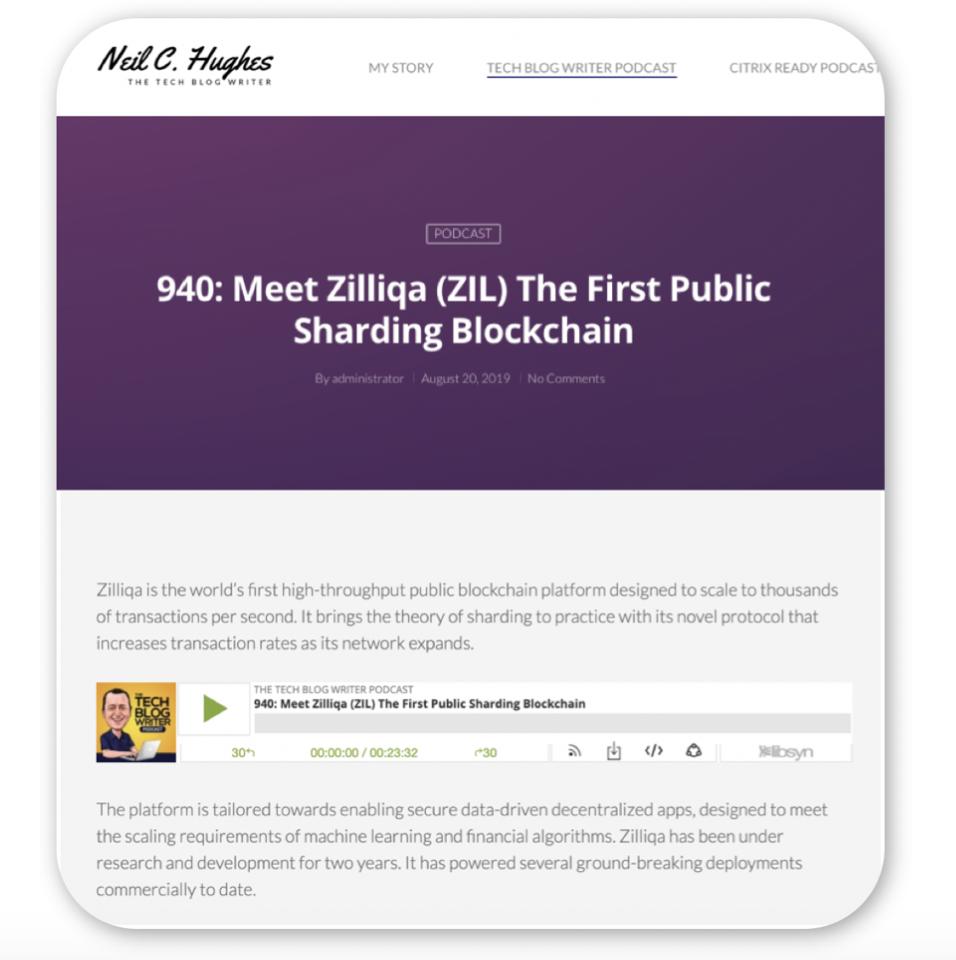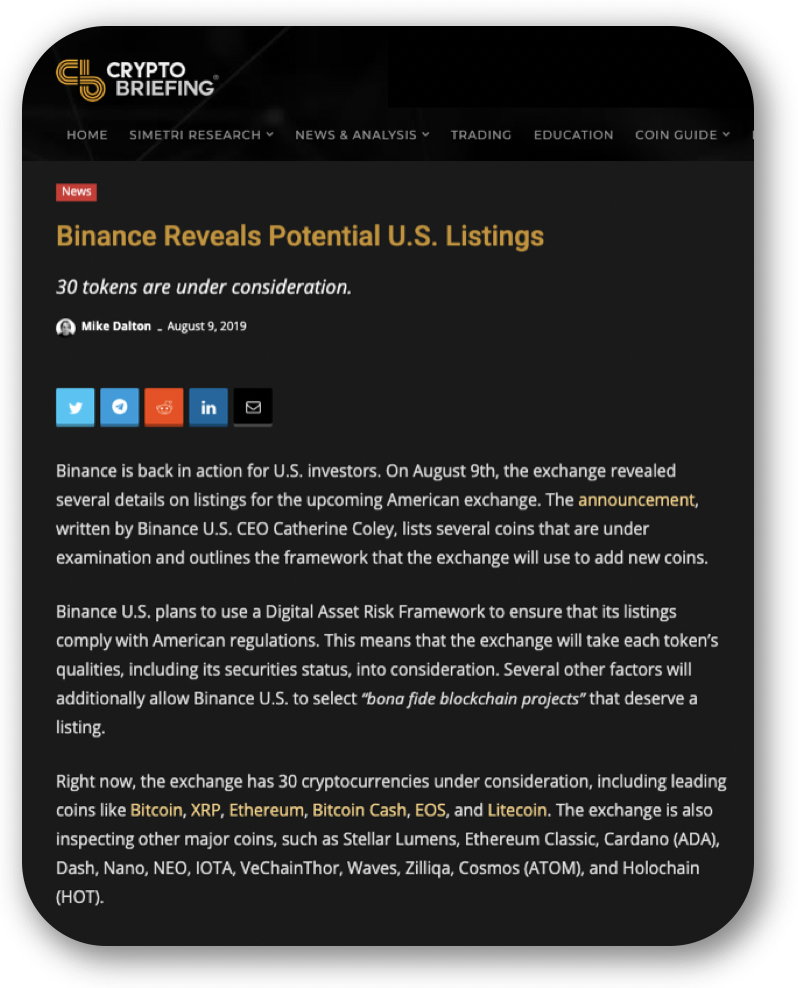 For further information, connect with us on one of our social channels: