Build The Next Big Thing — On The Worlds' Fastest Blockchain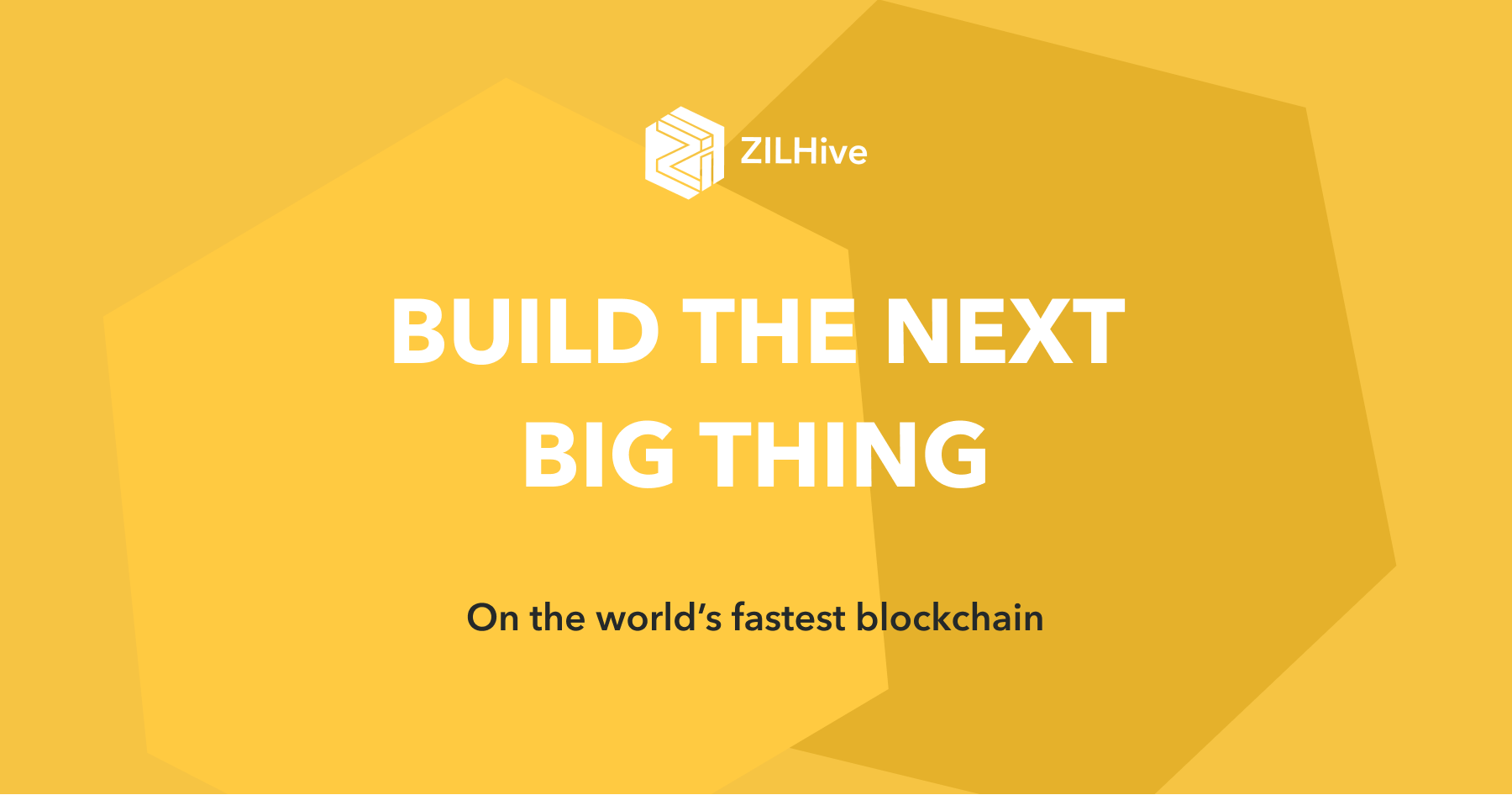 Taking the first step is often one of the hardest parts of getting an idea off the ground. We feel you. That's why we first launched ZILHive in 2019. As Zilliqa's ecosystem growth arm, we're always eager to nurture new project teams to build exciting decentralised applications on Zilliqa; the world's fastest blockchain.
Great ideas can come from anyone and anywhere. That's why we welcome teams, as well as people looking to find like-minded individuals to build the next big thing in blockchain. ZILHive is designed to be a comprehensive and inclusive ecosystem for everyone — from students, to seasoned industry veterans.
Our thriving ecosystem of developers, users, and investors make the Zilliqa ecosystem an amazing place where people want to stay, and build the future of finance.
We want to help you build a team, find product-market fit, and launch your dApp on Zilliqa. The best way to start your journey is the annual ZILHive Incubator. We've nurtured 14 projects, helping 183 project team members since we launched the Incubator.
Hear what founders of notable projects like GreenBeanz, Invopay, and Access have to say about their experience with the ZILHive Incubator.


Our remote, fully virtual programme welcomes individuals and teams from around the world. We've prepared 16 weeks of intensive training to help you better understand the technical and commercial aspects of a blockchain business. Joining the Incubator will also allow you to network and connect with other co-founders, as well as partners from the broader ZILHive community.
What's more, the ZILHive Incubator's program fees are also fully sponsored by Zilliqa!
We offer promising teams from the ZILHive Incubator the opportunity to further their journey with the ZILHive Accelerator. Our 6 month go-to-market program helps your project prepare for launch, culminating in a global Demo Day giving your team the opportunity to pitch your idea to prominent investors in the space.

Sign up for our Incubator programme today! Applications open till 5 June 2022.

The 2022 incubator is keen on supporting teams with a focus on cross-chain interoperability, as well as furthering Zilliqa's reach in key application verticals like DeFi and the Metaverse.
We've tailored the programme to fit the needs of teams in each of the three focus areas – Infrastructure, DeFi, and Metaverse. We have developed a series of learning sessions and workshops with mentors to help you refine your product ideas, optimise the technical architecture of your app, and guide you on issues like tokenomics and governance.
At the end of the incubator programme, you'll also have the chance to pitch your project to potential investors and apply for funding from ZILHive Grants. $5 million in grants has been set aside to support promising individuals, teams and projects in bringing their vision to life on Zilliqa's platform. To date, the Grants programme has already disbursed $3 million.
Build the Next Big Thing with ZILHive

Since 2019, we've been hard at work, building a comprehensive suite of programs to get you connected with the exciting ecosystem we have built around Zilliqa
If you're just getting started, the ZILHive Incubator will equip you with the knowledge, skills, and technical talent to build on the fastest, most scalable Layer 1 blockchain platform in the world.
Kickstart your journey with ZILHive today. Register for our Incubator program from now till 5 June 2022!

About ZILHive
As Zilliqa's ecosystem growth arm, we make it a priority to support project teams at every stage of their growth. Whether you are just a student or a seasoned industry veteran, you can always find the right ZILHive program for you. Our Incubator, Accelerator and other programs are designed to support you at any stage of your journey.
Training & Innovation. We've got programs to train and nurture more technical talent familiar with Scilla, our smart contract programming language. Over the past year, we've trained 100+ developers through our Student Practicum program, and have had over 650+ participants across 2 Gitcoin hackathons.

Funding & Grants. Apart from knowledge, talent and partnerships, ZILHive also offers graduates in the Accelerator program a chance to receive venture funding and grants to seed their growth. The ZILHive Ventures can finance exceptional project teams looking to raise up to 500k USD (either in cash or $ZIL tokens). To date, more than 110+ projects have been funded, over 11 waves of grant applications.