Adrien Gheur Joins Zilliqa As Director Of Investments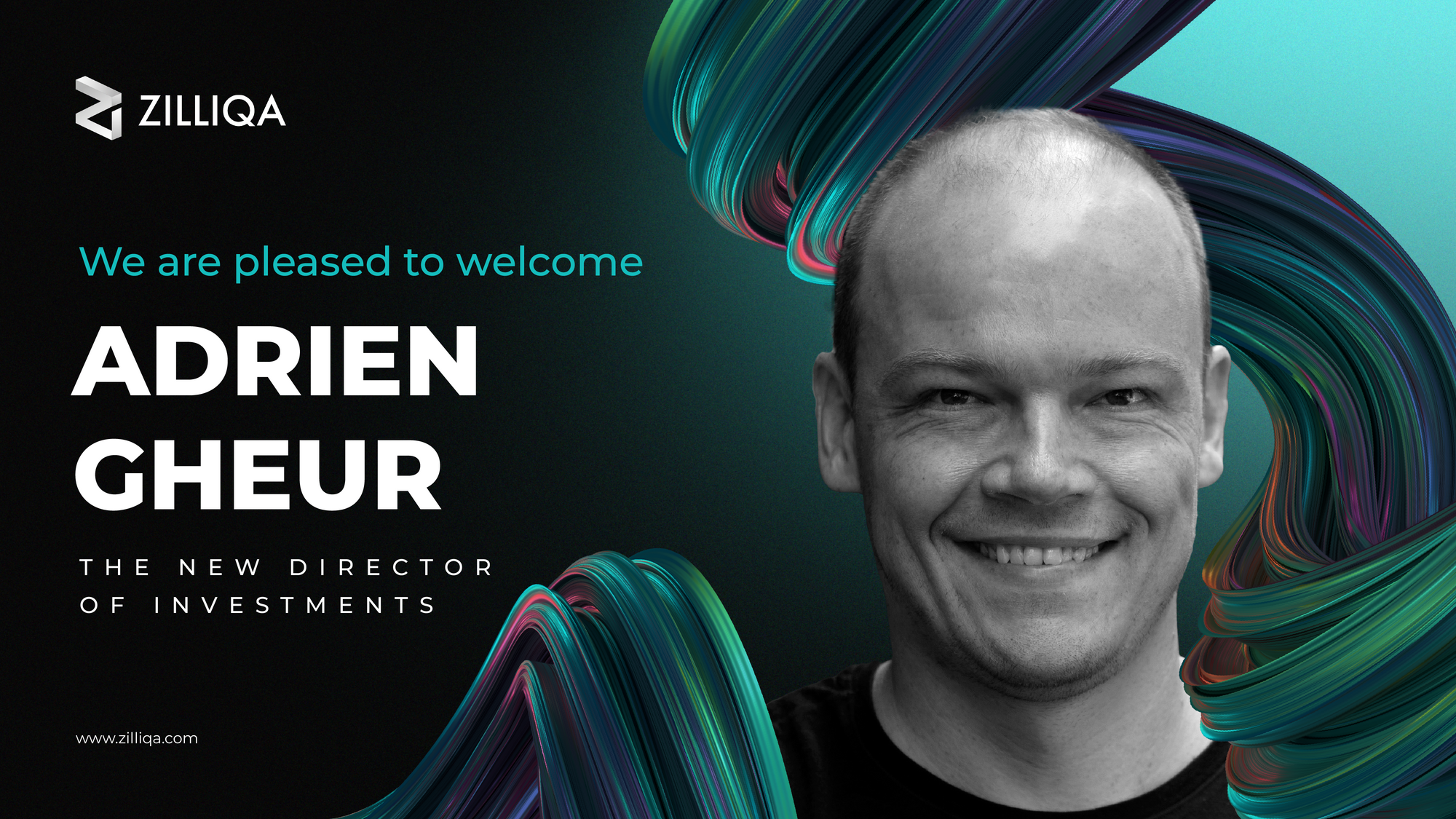 Zilliqa is proud to announce the appointment of Adrien Gheur as Director of Investments. Adrien joins the company with a wealth of experience accumulated over two decades in venture capital, company scaling, alternative investments, fundraising, and entrepreneurship.

In that time, Adrien has developed a deep network of investor relationships globally which he continues to grow and nurture. Many of his connections are based in Southeast Asia where he has co-invested extensively with, alongside other venture capital, private equity, sovereign wealth, corporate and family office investors. These key family offices and business owners have interests that span various markets, and Adrien's strong ties with them have provided key strategic market access for the firms he has represented over the years.

As Director of Investments, Adrien will take the lead in investor relations and fundraising to ensure that Zilliqa has the financial backing to pursue its strategic and technological growth. His robust relationships and track record with key institutions and businesses within the region will enable him to secure the support that will propel us towards becoming a top 10 blockchain and destination-of-choice for building innovative dApps. Having lived in nine countries on five continents, Adrien is truly a global citizen and brings a unique understanding of local investment landscapes, cultural nuances and a passion for solving problems to Zilliqa.

He is highly accomplished as an entrepreneur, having co-founded two venture capital firms in Southeast Asia and New Zealand that focus on early-stage technology investments. Adrien co-founded Nuance Capital, a sovereign-backed early stage deep tech fund with a diverse portfolio that includes crypto, alternative energy, space tech and EV. Prior to Nuance, Adrien was Co-Founder & Managing Partner of Maloekoe Ventures in Singapore/Jakarta, an early-stage, Southeast Asia-focused venture fund where he spearheaded investments in e-commerce, A.I./machine learning, gaming, IoT, micro-mobility, enterprise SaaS and consumer internet plays.

Aside from building his own companies, Adrien has helped many others to do the same. He's worked with dozens of startups and founders over the years, and has extensive experience in helping them go from the proof-of-concept phase through to commercialisation, in addition to fundraising, recruitment, developing new markets and upscaling.

Adrien graduated Summa Cum Laude with First Class Honours from the University of Edinburgh and is also a Global Impact Investor in New Zealand's Edmund Hillary Fellowship. He began his career in the Principal Investment Area of Goldman Sachs in London before joining Lehman Brothers in Hong Kong. Adrien went on to manage several award-winning Asian hedge funds in Singapore as Managing Director with APS Asset Management and Concordia Advisors.

A passionate advocate of blockchain technology since its inception, Adrien believes in its potential to change the way people live and work.  He is constantly searching for real world use cases for the technology and is excited to be joining Zilliqa's team to help on this quest.

We are excited at Zilliqa to have someone with Adrien's investment, business and commercial expertise to assist us in our next leg of growth.