A successful opening weekend for SocialPay!
Over the course of the three days, from 9th- 11th May, 7,583 people have successfully registered on SocialPay. 5,297 valid claims were rewarded after having successfully met all the criteria specified in the guidelines.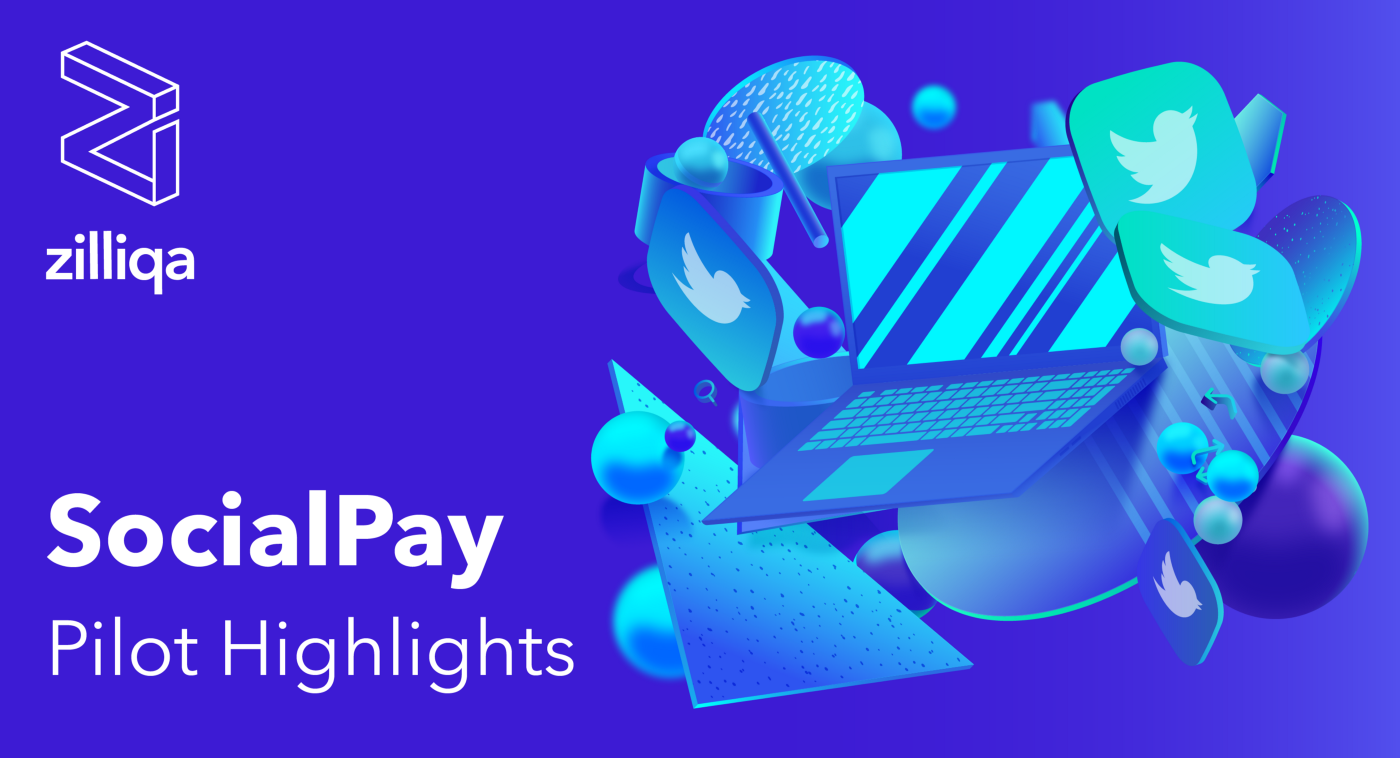 Greetings Zilliqans,
Now that our 72-hour preliminary campaign with the brand new SocialPay tool has come to an end, the Zilliqa family comes together in unison, for a massive virtual round of applause for each of you, and all those involved in building SocialPay from the ground up.
The results were staggering, not to mention unprecedented.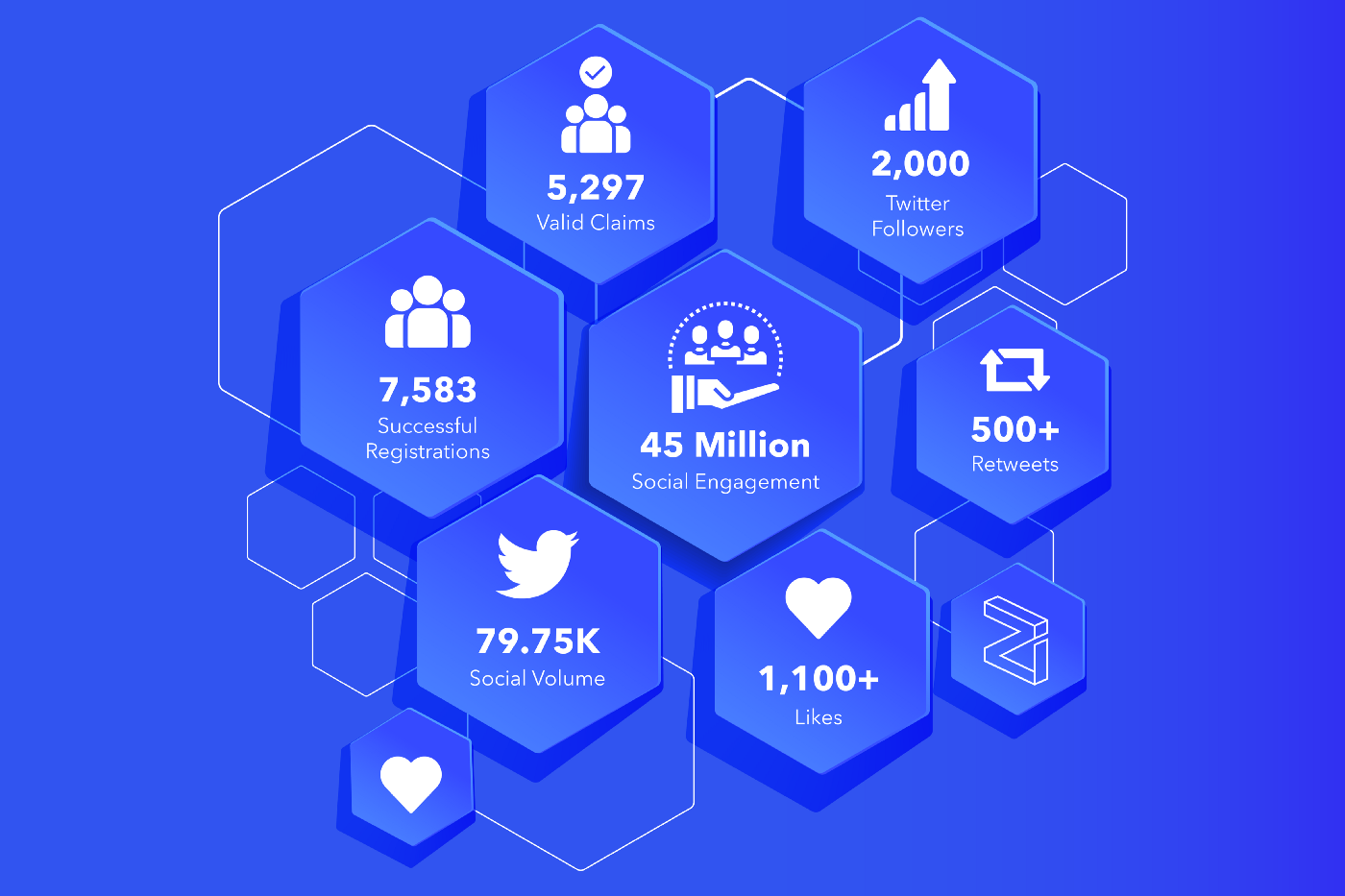 Over the course of the three days, from 9th- 11th May, 7,583 people have successfully registered on SocialPay. 5,297 valid claims were rewarded after having successfully met all the criteria specified in the guidelines.
There was a massive spike in the Twitter results. We saw 1.1K likes and 500+ retweets on our SocialPay announcement. Our twitter engagement reached around 45 million, and saw a total volume of 79.75K during that period. Our total number of Twitter followers has increased by over 2000 this May.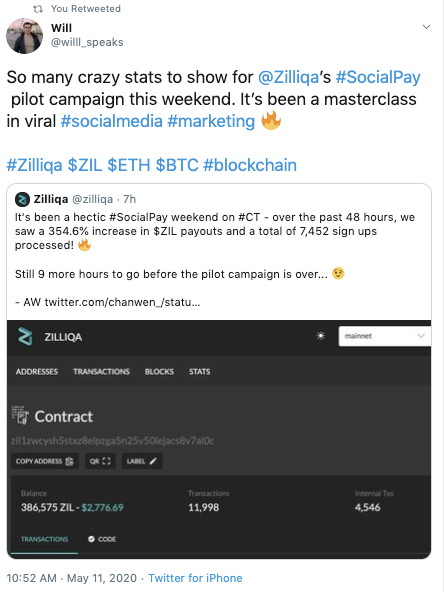 In terms of "social dominance" — a LunarCRUSH metric measuring the relative % of all social posts within a specific coin, Zilliqa rose to the top of the list over the weekend. The social listening platform also ranked Zilliqa as #1 for "outstanding social activity" and "exceptional price performance vs. rising trading volume," all thanks to the SocialPay campaign.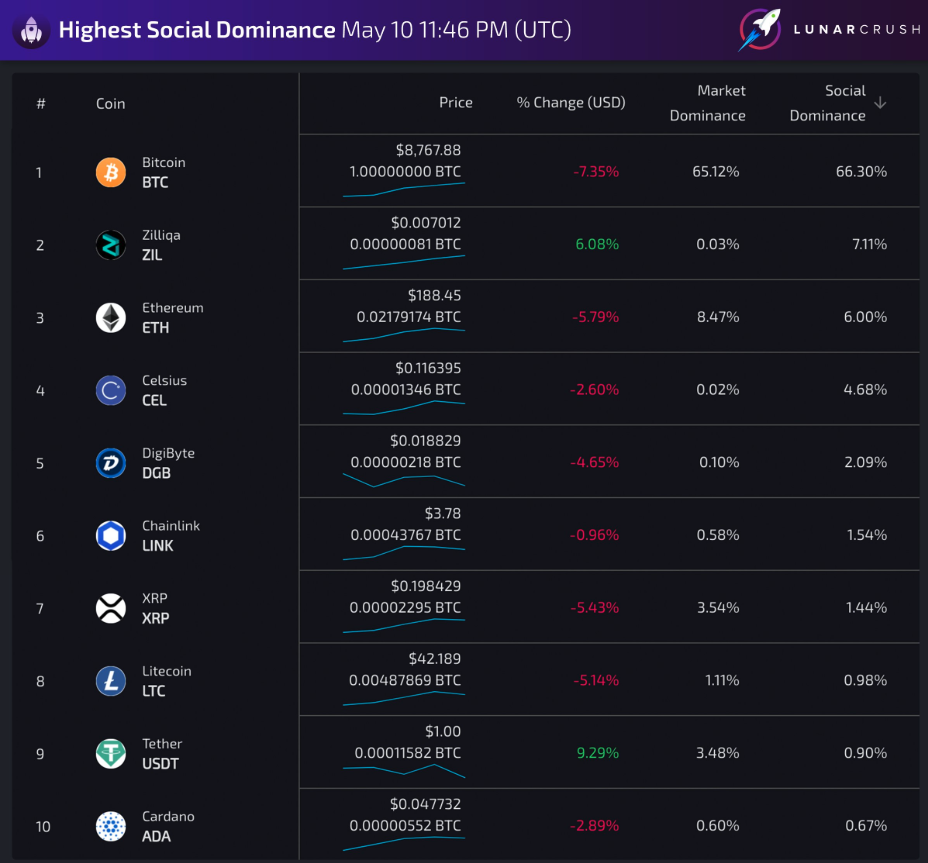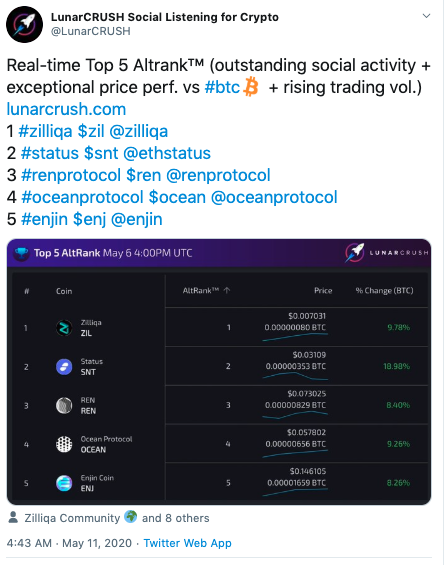 The marcom team certainly had a busy few days with the implementation, follow-up and coordination around this social reward programme that has broken the record of engagement for us.
On the technical side, SocialPay's unexpectedly large traffic caused some load issues in the system, leading to a lengthy queue in the claim process for some. However, these have all now been processed and we thank you for your patience. Details of the massive transaction volume can be found on Viewblock. We've addressed some of the issues with the claim process, wait times and bugs in the wallet synchronisation, and the next version will be faster and better!
SocialPay's pilot campaign was a success for three reasons:
Easy reward programmes work well: Reward programmes have historically seen much success as a marketing technique.When you combine it with social media, it's seen even higher engagement. What makes this programme unique and effective and new is that we're adding blockchain to this mix. While blockchain itself may be something of a foreign language to most, getting rewarded is not. People can't resist it. SocialPay's user-friendly and clear-cut steps have successfully incentivised even non-crypto enthusiasts to glimpse into this world by creating a wallet in a few simple steps, tweeting with a hashtag, and hitting the 'claim' button.
Your constant support and buy-in: As a community, you have always had our back. We were thrilled that you encouraged the concept from the get-go, took the time to sign up, and helped us create this momentum and level of buzz on social media. Timing definitely played a role as well. Given that the campaign ran during a lock-down weekend, we were thrilled to see high levels of engagement not just for rewards, but also in terms of constructive feedback.
Awesome devs: SocialPay has been in the works for a while now — as you know. However, when the right team of developers (including one of our ZILHive grantees!) and project manager got involved, the development process ramped up. We have iterated quickly and completed three biweekly sprints to deliver the version of SocialPay you see today. More iterations will be done in the coming weeks to enhance the user experience based on feedback collected in this pilot campaign.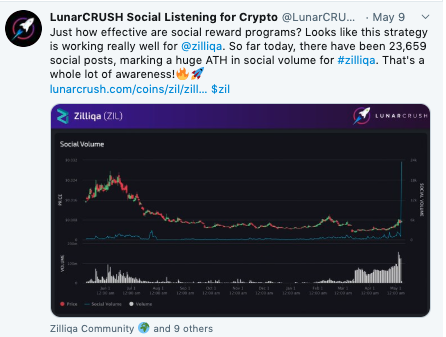 Lessons learned
Perfecting SocialPay involves continuous improvement, and learning by experience and 'trial-and-error' (as we've done over the past few days). Implementing such campaigns provides the most realistic picture of the gaps we can work on. We plan on:
Enhancing the UX for registration and claim processes
Implementing filtering mechanisms to prevent bots participation
Enabling faster transactions handling for registration and claim processes on the blockchain
Strengthening backend architecture to handle spikes in server load and minimise downtime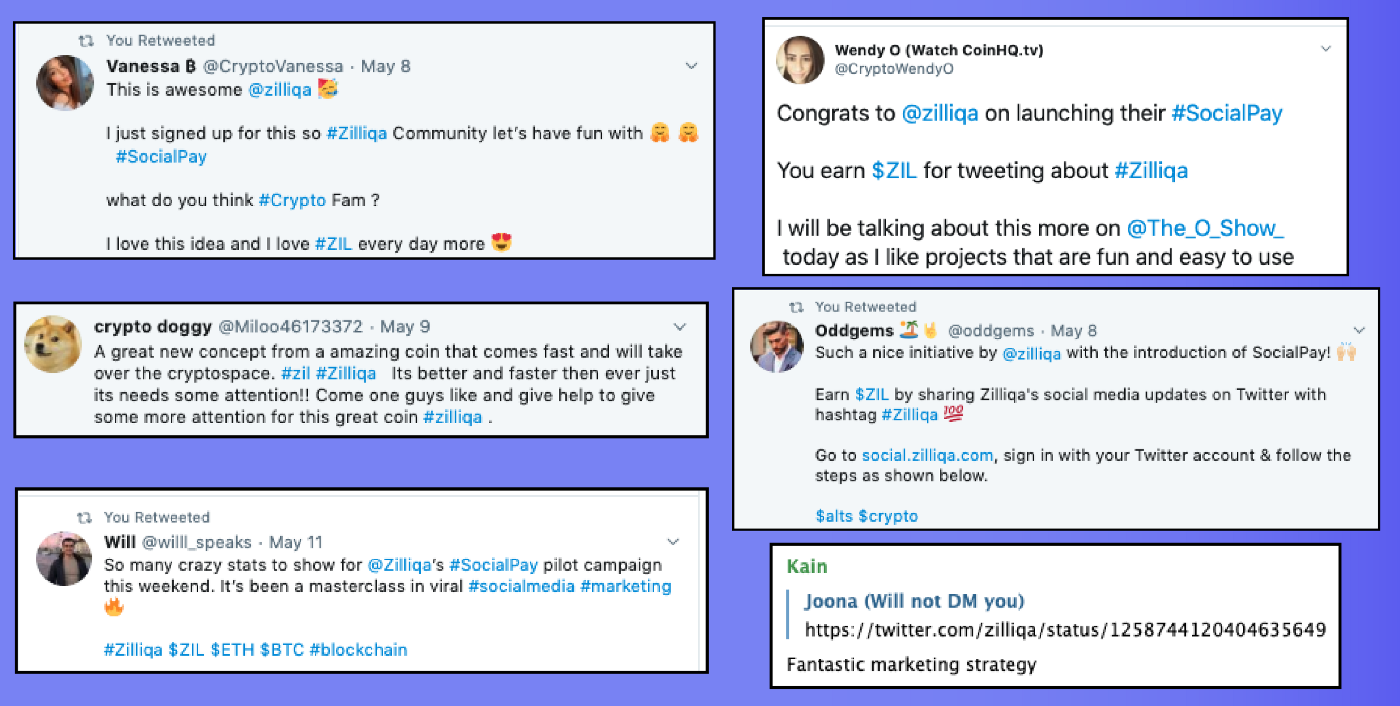 This wouldn't have come to fruition without your enthusiasm and belief in our project. So a special thank you again to all of you. We have really come to rely on the support of our ecosystem, and know that you'll be there for us in the subsequent campaigns, ensuring victory once again! Down the line, we will continue leveraging SocialPay for our developer campaigns, to increase brand awareness and bring new $ZIL wallet holders into the family!
For further information, please contact us on: