A peek into Metapolis: The Metaverse for all, powered by Zilliqa — Coming to you in 2022
Zilliqa is the first layer-1 protocol to launch a Metaverse of this scale, features to include standalone accessible web; XR-integrated Platform-as-a-Service capabilities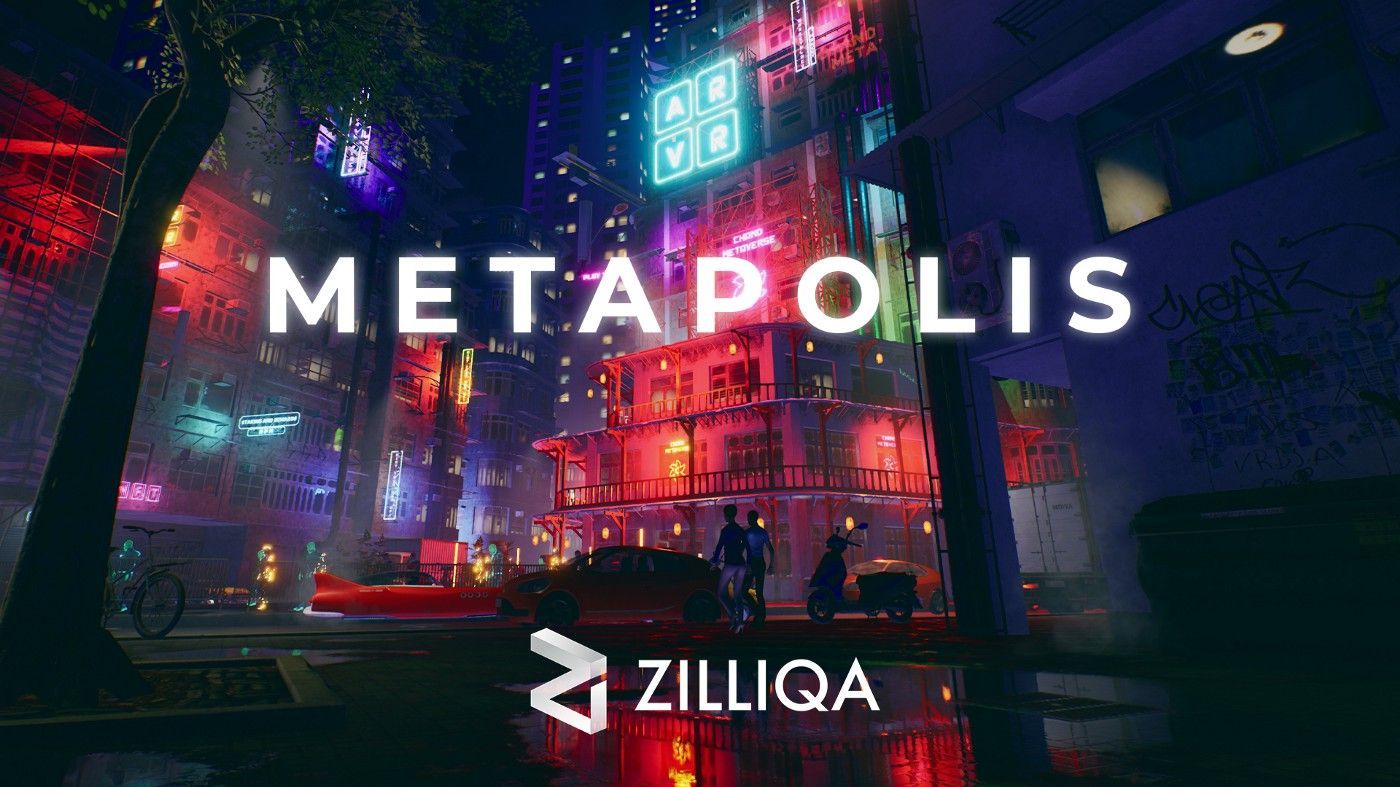 Zilliqa is the first layer-1 protocol to launch a Metaverse of this scale, features to include standalone accessible web; XR-integrated Platform-as-a-Service capabilities
High-performance and high-security blockchain Zilliqa is all set to launch 'Metapolis' — its highly immersive and gamified XR metaverse platform in January 2022, making it the first layer-1 protocol to do so.
Metapolis, whose suffix means 'city' in Greek, is designed as a cutting-edge extended reality (XR metaverse)- an amalgamation of AR and VR — and is powered by Zilliqa's scalable and secure blockchain platform. Metapolis will allow conceptually-rich and custom-designed domes as part of cities that can house brands, artists, concepts, games, e-stores, real estate or other digital experiences — offering a new layer of engagement for both the physical and digital worlds. Metapolis looks to be self-sustaining and includes engagement layers such as NFTs, e-commerce, play-to-earn, digital mannequins, advertising billboards and more!
Dr. Ben Livshits, CEO, Zilliqa said: "The metaverse isn't about replacing reality. It is about bettering our relationship with the digital world. Beyond the sharing-culture that social media has unleashed, this world looks at reducing the gaps present in our 'real' economy — gaps around access to value creation and fair pay. It will add layers of interaction to professional and personal lives — with shared value and incentive-driven models at its heart. Metapolis is building such a world, and we're very proud of it."
Here's a sneak peak!
Metapolis has been built for all and to accommodate a range of user-friendly functionalities for those in and outside the crypto domain — with a special focus on intuitive onboarding for the latter group. Accessible through personalised handles like social media platforms, its capabilities to integrate social media, e-commerce, mobile and web will create a seamless UX for crypto newbies and an imaginative new customer journey for brands seeking a disruptive new way of engagement. Metapolis will be the first platform of its kind to offer personalisation capabilities and API integration to this degree.
Upon entry, users can acquire fully customisable NFT Avatars which will represent them within Metapolis. The avatar will represent their digital identity in which users will be able to complete actions such as attending concerts and fashion shows, teleporting between cities and individual domes and accessing curated and open galleries and showrooms to buy, sell or trade digital assets.
Sandra Helou, Head of Metaverse and NFT, Zilliqa said: "Diversification, innovation and the use of digital assets are all part of Web 3.0. If you add to that an 'always-on' layer of engagement to make it borderless and accessible, you start to see the fabric of the Metaverse being woven together. Now is the time to unlock these new layers of engagement for your customers and followers. If you haven't already ventured into NFTs and the Metaverse, we can help you understand what that marketing strategy could look like and how it can bring value. As we lead the charge on the creator economy, Zilliqa is well equipped to support you — from conceptualisation to execution."
Existing and new Zilliqa partners have already started to enter Metapolis. We now welcome all others (whether from gaming, eSports, retail and luxury or the art world) to connect with Zilliqa for a demo or other Metaverse-related enquiries on [email protected]