A note on SSNs and staking commission structures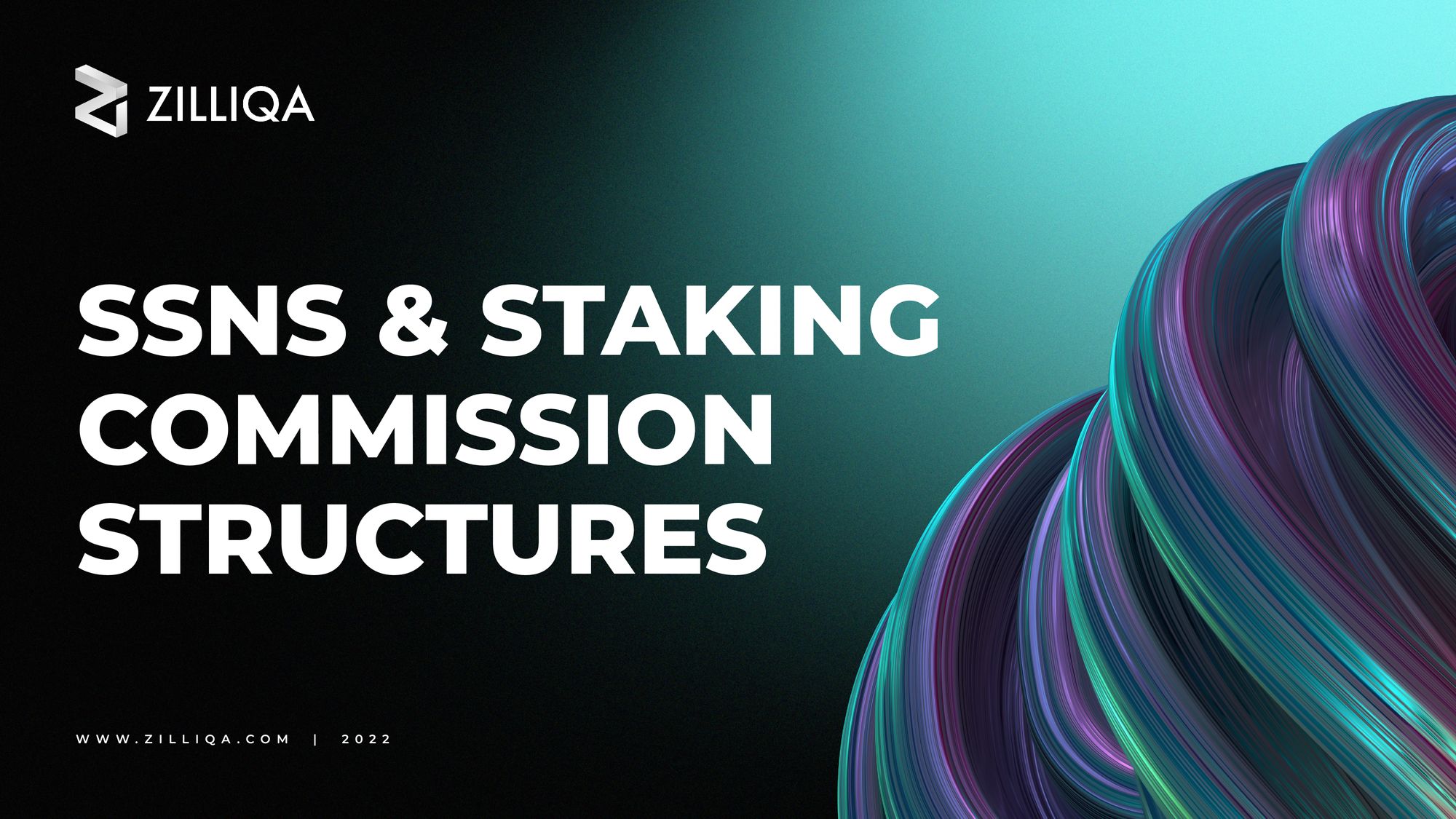 Zilliqa is today sharing that from next month, there will be a change to the commission structures used by operators of Staked Seed Nodes (SSNs) across the Zilliqa ecosystem.
From November 1, some SSNs will begin to implement a minimum commission rate of 4%.
This change has been made at the request of several smaller SSN operators in the ecosystem that are reliant on commission fees to maintain their node and remain active on the network.
Following discussions with larger SSN operators that were charging commission rates less than 4%, consensus was quickly reached to implement a minimum commission rate of 4% to sustain the diversity of operators and offer users across the ecosystem as many options as possible when staking their ZIL. This is a soft change that was reached without the need to make any technical changes to the smart contract which underpins staking on the Zilliqa network.
When SSNs were first introduced to the Zilliqa network, to ensure a level playing field and fair competition amongst SSN operators, the commission rate charged by individual SSN operators was left at their sole discretion, with the protocol allowing for rates to be set between 0 and 20%.
This has not changed – not in the protocol, nor in the smart contract.
Rather, a non-binding agreement was reached with SSN operators across the network to implement a minimum commission rate to ensure that smaller SSNs who rely on these fees are able to remain competitive with larger and more prominent operators.
This change was not mandated on any operators and the decision was left to their discretion, but each of the SSNs spoken to was in favour of the change, as a way to support the long-term goals of the network.
As Zilliqa continues to work towards increasing the decentralization of the network and all of the various components that comprise it, ensuring that operating SSNs remains a sustainable practice for all operators – regardless of their size – is an essential element, both over the short and long term.
We will continue to monitor SSNs, both in the lead up to and following the change of commission structure, to evaluate the impact of these measures and whether they are having the intended effect.
Following this period of evaluation, if there has been a positive and material effect on the network, we intend to propose making this change permanent by way of a gZil governance vote, to ensure that consensus is reached not only across SSN operators, but throughout the entire Zilliqa ecosystem and community.