Founders Interview With Michael Rey: Reimagining Risk Transfer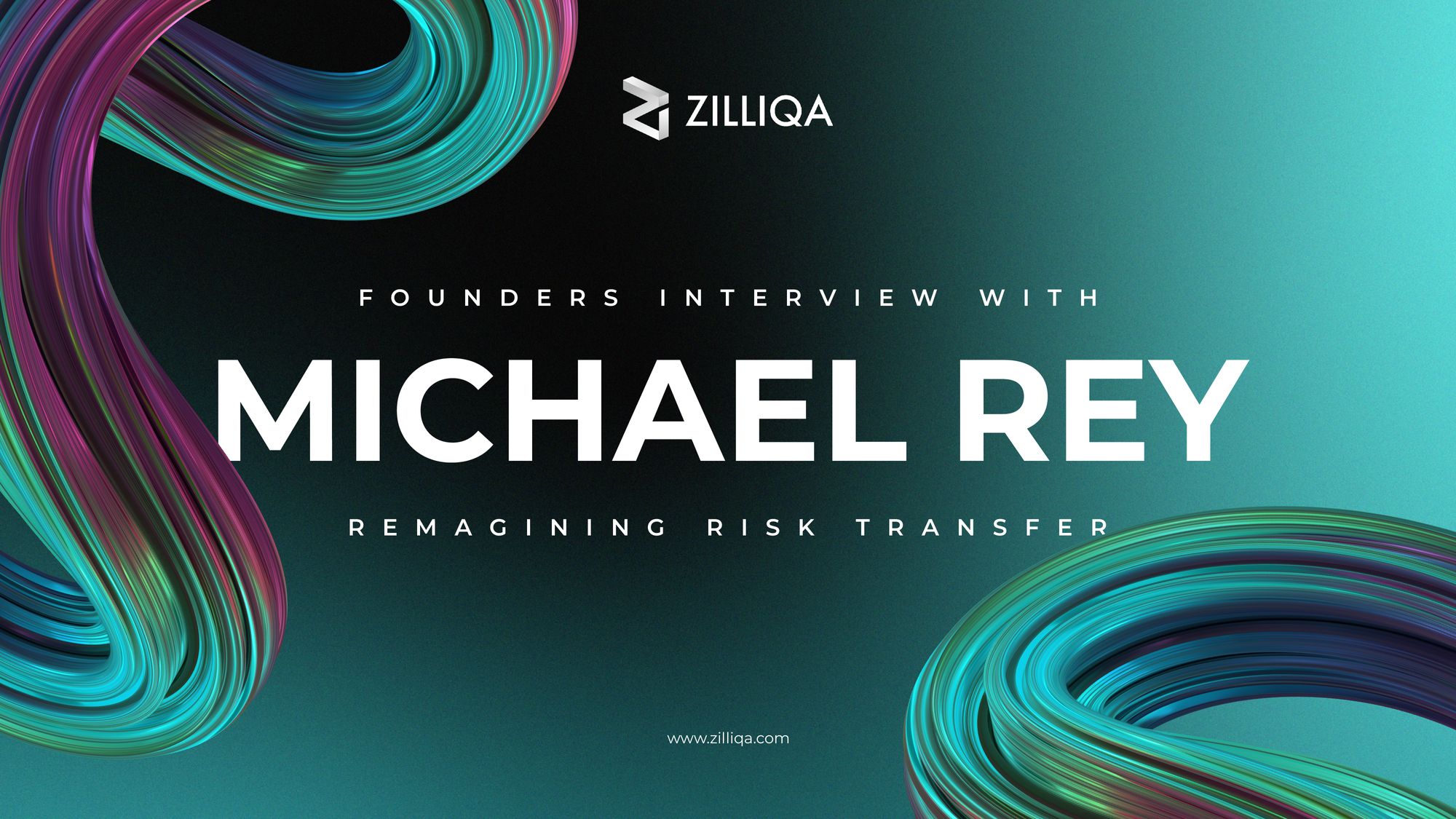 Meet Michael Rey.

When living in Tokyo in 2005 and frequently experiencing earthquakes, he studied the system to protect people and businesses from the financial impacts of such events. The same year, a volunteering trip to Thailand after the Boxing Day Tsunami made it obvious how vulnerable communities are to all sorts of natural disasters. Realising that the existing mechanisms to transfer the potential financial impacts of such events, especially the concept of insurance, is insufficient, inefficient and in some instances broken, the vision was born to build novel ways to transfer risks. Only by October 2020 however, with the help of like-minded co-founders, Cerchia was incorporated in Switzerland to bring this vision to life.

In a nutshell, Cerchia makes it possible to directly connect protection seekers with protection providers through blockchain-based smart contracts to transfer risks, without the need for intermediaries like insurers, brokers or exchanges. Stablecoins are securely held in escrow and used to settle the risk transfer contracts — a payment is triggered either by an event (seismic activity, storms, floods, etc.) via oracles, or upon maturity of the contract.

We recently met Michael to find out more about his journey into the blockchain industry, hear his thoughts on the future of this industry, and also to understand ZILHive's role in helping him to launch Cerchia.

What inspired you to make the switch from your previous roles at banks to starting a company in the blockchain industry?

We never planned to enter the blockchain industry and it merely happened as a logical step to bring our vision and product to life. To address the widening protection gap, novel solutions have to be found, which ought to be scalable, transparent, efficient and decentralized. When we started, we saw that all these ingredients are in place in the blockchain ecosystem, and we felt compelled to immediately start building a product and a company, no longer delaying the mission to tackle these bigger challenges.

As you can imagine, a day at work at Cerchia is vastly different from a traditional highly regulated bank. Nevertheless, skills developed over decades in risk management, like defining and pursuing a vision whilst keeping risks in check, influencing and creating awareness with stakeholders, or managing resources and finances, come handy in a startup too.

What are you and your team working on at the moment?

We will be going live with our decentralized peer-to-peer marketplace in a few weeks' time. It took us a while, but we had to assure ourselves as well as the future participants of the marketplace, that it is safe and proven - after all, we are dealing with institutional money in large quantity. Our team is also focusing a lot on business development and working with exciting clients to bring our product to life in the more traditional market environment.

Have recent market conditions affected Cerchia and, if so, how are you adapting?

It has not affected us at all as we are not a crypto project, we are merely using DLT to enable risk transfer. On the contrary, with the washout of many unsound business models in the crypto space, it has given projects with real-world applications like Cerchia more relevance and spotlight.

What is next for Cerchia?

We have a few confidential developments in the pipeline. Apart from that, we are still continuing to build a community in crypto space and traditional world. We have reached a few internal milestones allowing us to upgrade the company to the next growth stage. Accordingly, the way of operations needs review and optimal positioned, growing a startup is a constant journey! We are also expanding into different parts of the world, stay tuned!

Why did you choose to join the ZILHive programmes and how has it benefited your team?

It's all about community and ecosystem; we found great support and even friendships here that carried us through ups and downs. We could work directly with core developers at Zilliqa from the start of building and bounce off our ideas with the Zilliqa leaders. Then, it's been a natural and welcome step to deepen the relationship and widen the circle within the Zilliqa ecosystem through the ZILHive programme.

What do you like most about working in the Zilliqa ecosystem?

The access to people and the community. In the Zilliqa ecosystem, you will find people willing to share, willing to help. That is something that is not easy to find, from my experience working with other ecosystems.

What is your favorite crypto project and why (besides Cerchia, of course)?

I am always fascinated by the projects that try to cross between the old and the new world, and so there are many projects I like. But, I would have to say my absolute favorite is StraitsX and their stablecoins because of the way they executed so elegantly. From how they made stablecoins work within a complex regulatory environment to building a product on blockchain where eventually the end user doesn't notice blockchain at all, their execution was world-class.

What excites you most about this industry?

The unlimited possibilities and appetite for innovation. And of course, the diversity. Where else would you find people coming together from all walks of life and create together? Isn't it fascinating that old-fashioned companies are trying to force diversity with ratios and quota, it all happens in the blockchain space so naturally.

What is your vision on where the blockchain industry will be 10 years from now?

The industry will consolidate in many ways, resources will be better utilised and the more useful business cases which can connect to and create real-world value will stand the test of time. The core principles of blockchain, like transparency, immutability and decentralisation continue to add value for many use cases, but certainly not everywhere. In this light, the recent crypto meltdown and wipe-out of a variety of projects is a necessary and healthy industry adjustment towards the future, like cutting off some sick branches of a tree to make it grow stronger.

There will be greater standardisation as well. For instance, like what you see with cloud services, whereby tapping into each platform will give you similar experiences. We will also not be too concerned with things like the various consensus mechanisms anymore, there will be some new and better standards emerging. In my humble opinion it won't be anything like Proof-of-Work (PoW) or Proof-of-Stake (PoS), which have too many conceptual and practical flaws.

Another necessary evolutionary adjustment will be identity, what should have been part of the initial design of DLT. Non-identifiable transactions and protocols will be marginalized and maybe only live on like the current darknet.

What is the greatest takeaway you have learned through your experience in building Cerchia?

Entrepreneurship is not for the fainthearted! But if you're convinced about your vision, just keep building and concurrently, validating with the community and especially the eventual users, to find out whether you are actually adding value to them or not.

Especially, in this industry, seeking user validation is critical. Unlike in the traditional world where companies often just build a system and impose it on their users to adapt to it, in Web3, your community plays a huge role in the development. Everyone should be able to create and contribute to your product or service's development.

What is one piece of advice would you give to aspiring crypto builders and founders?

Try to fail early or as quickly as possible even before you start building. Go to your eventual clients and validate your use-case to find product-market fit. If the world is not waiting for your product idea, it will still give you hints how to tweak and innovate to build something valuable, as long as you keep listening and willing to adapt. Don't shy away from approaching people; be it for getting feedback from potential clients and customers or asking for help.