Sandra H: Goodbye And Hello Again! From Zilliqa To Metapolis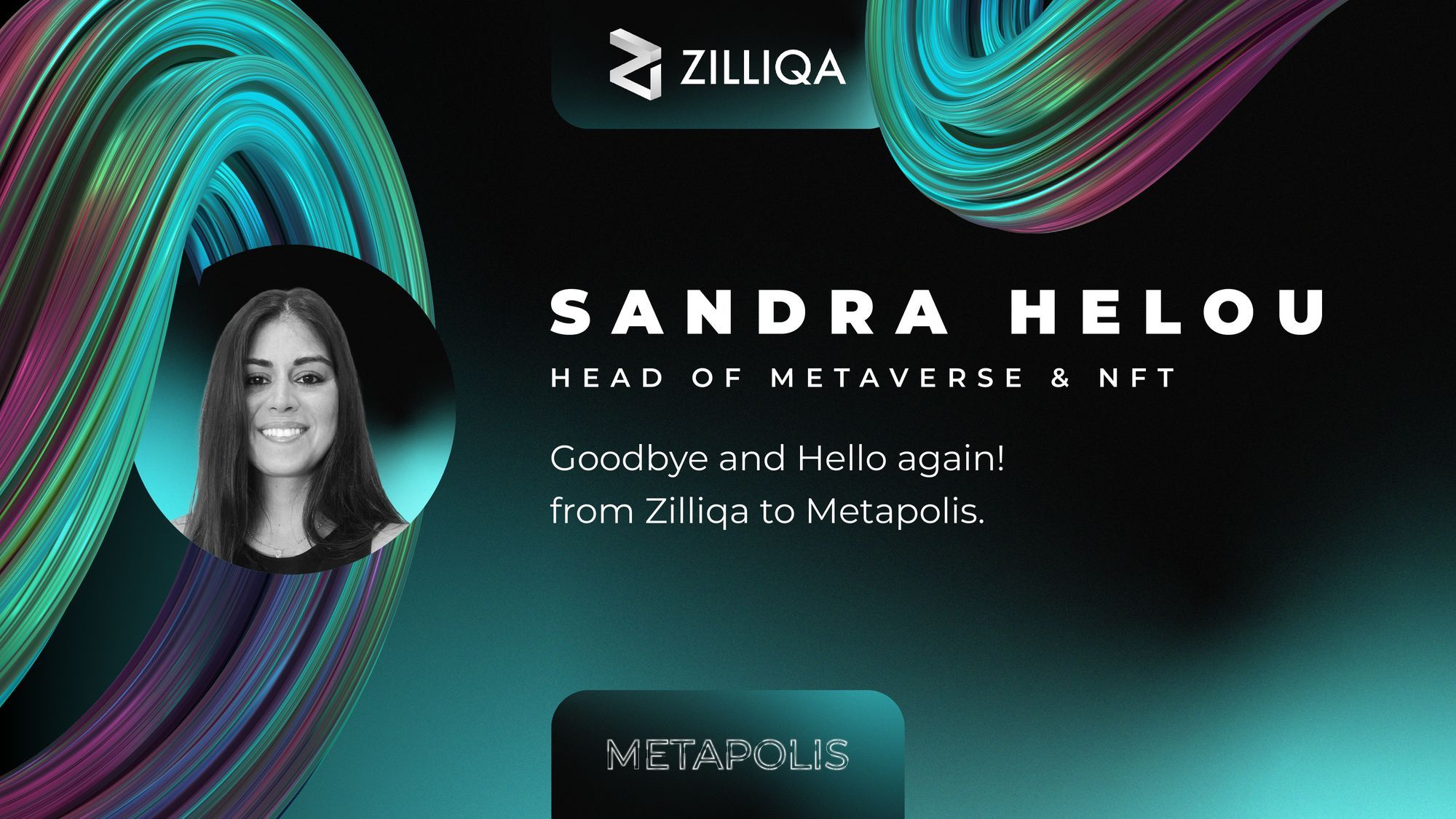 Hello everyone

Following a year full of amazing work and accomplishments at Zilliqa, the time has come for Sandra, our Metaverse and NFT evangelist, to focus her efforts full time on Metapolis — the metaverse company that she helped to found. This comes as no surprise considering all the growth and expansion that will be taking place at Metapolis and with the growing list of clients being onboarded.

Many of you are no doubt familiar with the work Sandra is doing to further the boundaries of Web3 technology and empower the creator economy within the space. As a result, she has become one of the most prominent and recognised voices of authority in the metaverse globally, and it has created significant levels of interest in Metapolis from brands and businesses everywhere.

Because of this, Sandra believes that now is the right time to step away from her day-to-day responsibilities at Zilliqa and focus all her energy into growing out and building the future of the metaverse through Metapolis.

The move from Zilliqa to Metapolis, a Zilliqa venture-backed company is a sign of Sandra's strong conviction that the Zilliqa blockchain and Metapolis will be at the forefront of the metaverse and creator economy globally in the years to come.

The team at Zilliqa would like to express our heartfelt gratitude to Sandra for all her hard work during her time with us. Through her tireless efforts in building strong connections with the community, driving initiatives and strategy internally, thought leadership, participation in global events and conferences, and her neverending drive for success, Sandra has brought the eyes of the world to what we're doing at Zilliqa.

For that, we will always be grateful.

We wish Sandra all the best in her new endeavour and look forward to continue working with her closely in the future.

- The Zilliqa Team