Letter from the CEO: November 2021
From enterprise-level to the ecosystem-level — there is a place for every kind of application on Zilliqa.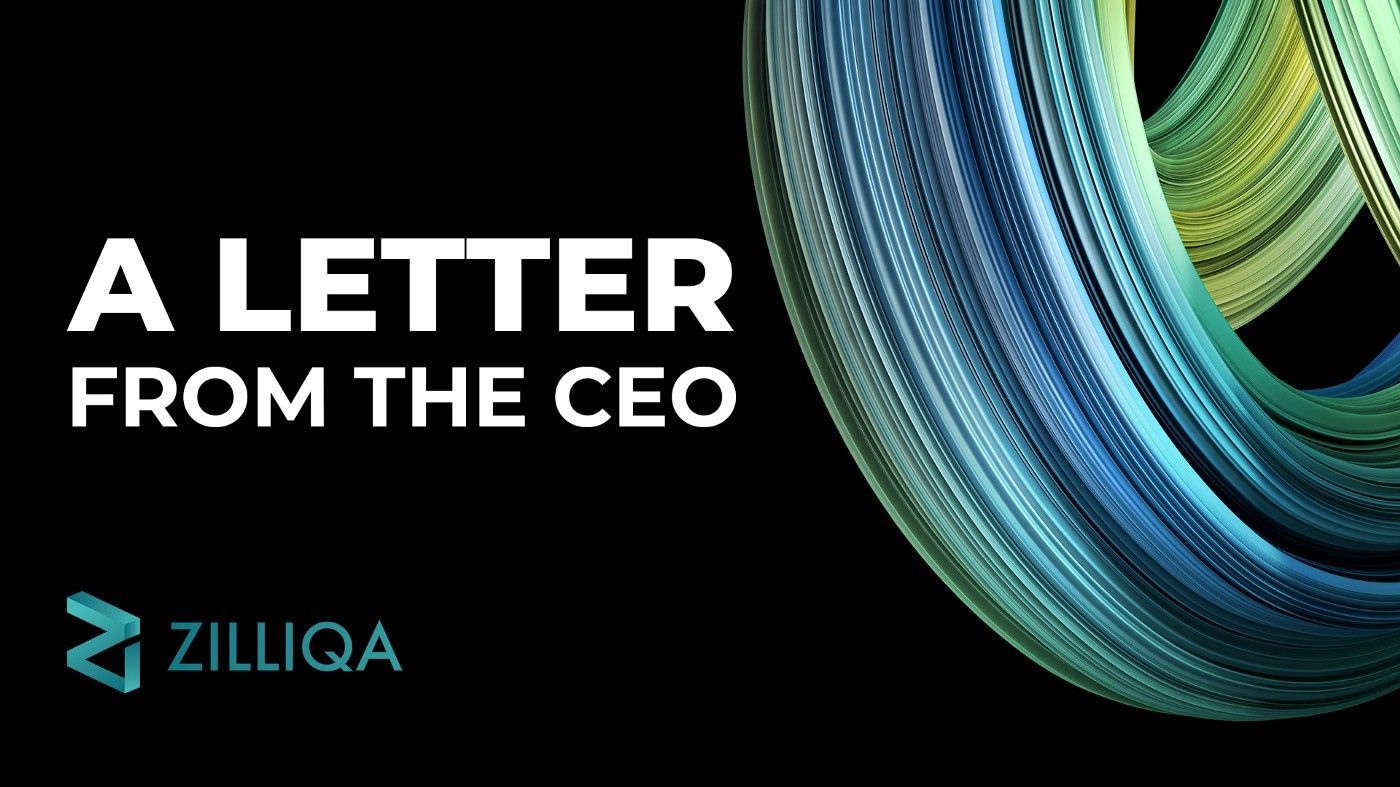 Hello all, I've been taking my time to observe, recalibrate, and set in motion a series of operational and technical projects that will strengthen Zilliqa, its application-layer offerings, commercial capabilities, and, last but not least, its external visibility to the blockchain community at large.
I know you're eager to hear the details, and I believe this is a good time to tell you a bit more.
All in all- there is a larger promise to be unlocked within this technology that goes beyond the rise and fall of crypto markets. Thanks to Zilliqa advocates near and far, brilliant developers and visionary partners who truly understand this — I know there is a solid support system for us to work with. I'm confident we will continue on the trajectory we've established — in multiplying users, network activity, and overall efficiency of the network — and create new momentum on our journey together in the coming months.
To accelerate this, we're interviewing heavily and hiring the best candidates for a range of roles, ranging from partnerships to developers. We are keen to find the best people with a high-growth mindset through Q1 2022, to help us take Zilliqa to the next level. If you have friends or colleagues who are good candidates, please encourage them to apply.
In the last quarter alone, important partners across entertainment, esports and technology found a home on the Zilliqa platform. TokenTraxx, Ninjas in Pyjamas, LunarCRUSH, XCAD Network are just a few that have been in the spotlight lately.
With the market for the creator economy and NFTs expanding, we're also heavily investing in platforms offering seamless BaaS and tokenisation solutions to industries, customers and even creators. We really want to reduce barriers to entry for the non-crypto natives. We have an upcoming NFT standard we will reveal soon.
We'll also be unveiling some new applications and platforms in the next three months.
On the enterprise front, a new Indonesian Rupiah-based stablecoin XIDR has been launched on Zilliqa by Xfers today, the Southeast Asian payments giant that's recording a whopping $71b marketcap. With over 140 million people unbanked or underbanked in Indonesia, this is a critical alternative finance instrument that can change lives by enabling affordable, peer-to-peer commerce.
From enterprise-level to the ecosystem-level — there is a place for every kind of application on Zilliqa. Part of ensuring consistent growth is getting more dApps leveraged in the right away. This is where you come in. Educate yourself on how you can make the most of your ideas or investments. Vocalise your ideas. Tell your friends about us. Use your gZIL thoughtfully. Vote on ZIPs. Be a stronger part of the ZIL Economy.
Our new website launching this month will help support you all in this endeavour. The depth and range of content, ecosystem awareness, and one-stop shop for all things Zilliqa will be reflected. We'll continuously update and enhance this website, so big things are planned ahead to support driving awareness and global, cross-industry visibility on Zilliqa's expertise, mission, and our ambitions for the future.
In the weeks that I've been CEO, I've seen the potential of our people and technology, and I can clearly visualise how it could grow enormously. We will all be heads-down and busy building a better company and a better ecosystem to prepare us for a very strong 2022.
In the meantime, please continue speaking to our brilliant teams with your ideas and constructive feedback. Until next time!
Cheers,
Ben